"WHA.. OH OH MY GOD. YEAH. ARE YOU SERIOUS RIGHT NOW?? IS THIS FOR REAL??? OH MY GOD, OH MY GOD. YEEEAH."
With those words, Kenny Mercier and Lisa Holloway got engaged -- and Mercier's clever way of recording his stunned fiancee's reaction has become a viral sensation.
A YouTube video Mercier posted last week shows him popping the question by pretending to take a selfie of himself and Holloway at the Detroit International Riverfront. It's the same spot as their first date two and a half years earlier, during which they also took a selfie.
In a conversation with The Huffington Post, Holloway said she was flabbergasted when Mercier dropped to one knee.
"The only think I remember thinking was, 'Why is he on the ground?'" she said. "I thought he'd leaned down to pick something up off the ground. I didn't know what he was doing. I was like, 'Where did he get that ring? Did he find that on the ground?' I just didn't get it it. And then all of a sudden, it hit."
"It was a very interesting moment," Holloway said, adding that she wasn't expecting it at all, "not even a little bit. He didn't drop any hints; nobody was acting suspicious."
The video is actually from last May, but Mercier says he recently decided to share it on YouTube at the encouragement of his brother. The popularity of the video, which has racked up more than 2.6 million views in a just over week, has taken them both by surprise.
"It's so crazy," said Holloway, "I love that people like the video, it's a compliment [that people think] my crazy bug eyes ... are funny or cute."
For his part, Mercier says he didn't think much about her reaction at the time. He was more concerned by the ring's extra large band, which he had accidentally sized using a thumb ring Holloway had in her jewelry box, a holdover from her teenage years.
"It was two or three sizes too big, and I was thinking, 'Oh my God, this thing isn't the right size,'" he said.
Holloway added, laughing, "It was so big. We had to wrap rubber bands to the back of it [to hold it on]. It was really funny."
The couple have a wedding date set for this April.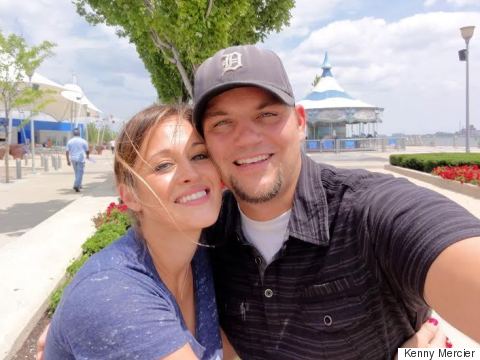 This photo is from Kenny and Lisa's first date, taken in the same spot where Kenny popped the question.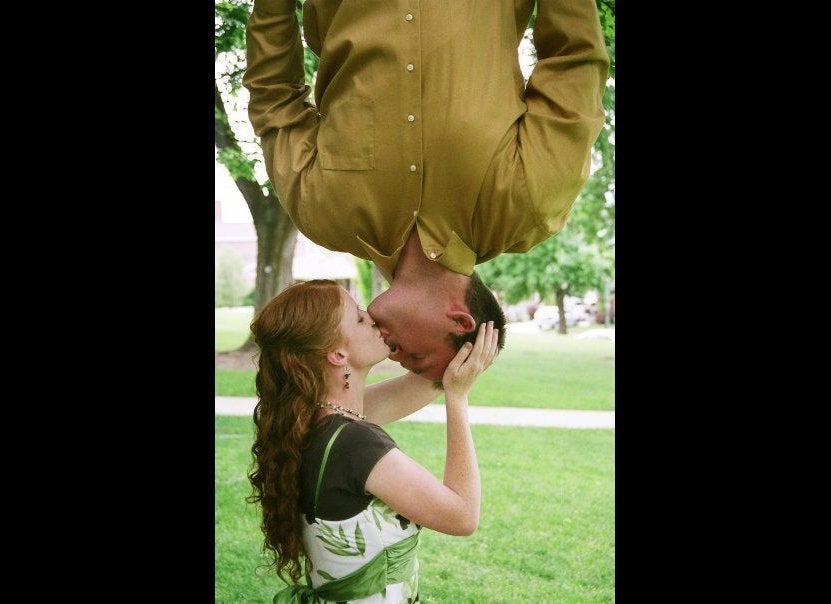 Awkward Engagement Photos
Popular in the Community