At first glance, these photos of a shanty town appear to offer a glimpse into the lives of millions of South Africa's poor. But that's not the case.
The shacks pictured below are part of a luxury hotel offering tourists the experience of sleeping inside a metal hut for a mere $85 (R 850).
Bloomberg notes shantytowns have grown across South Africa as the nation's affordable housing program has failed to keep up with population growth. With nearly a quarter of the workforce unemployed, millions of South Africans live in makeshift shacks.
Now you can experience staying in a Shanty within the safe environment of a private game reserve. This is the only Shanty Town in the world equipped with under-floor heating and wireless internet access!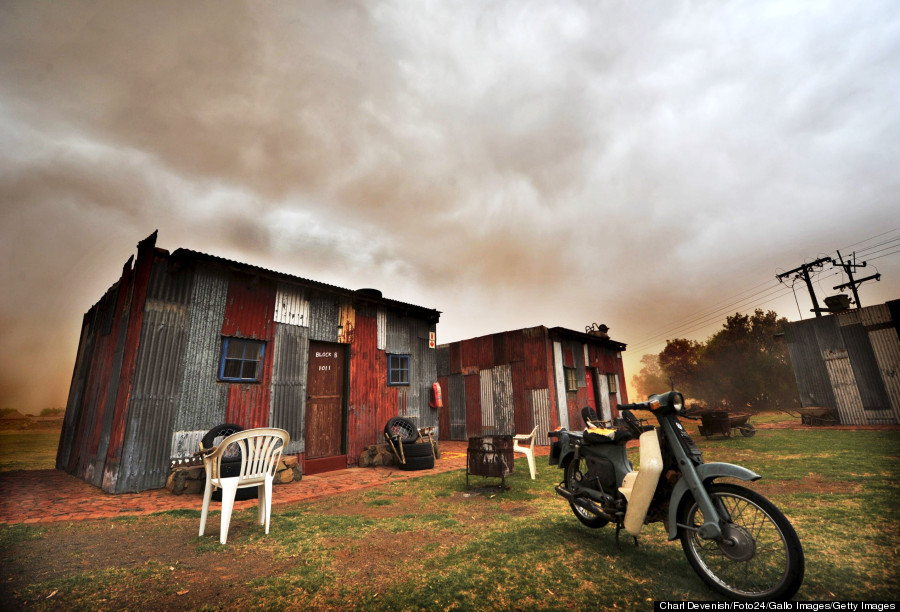 One of the shacks at Shanty Town on Nov. 15, 2013, in Bloemfontein, South Africa. (Charl Devenish/Foto24/Gallo Images/Getty Images)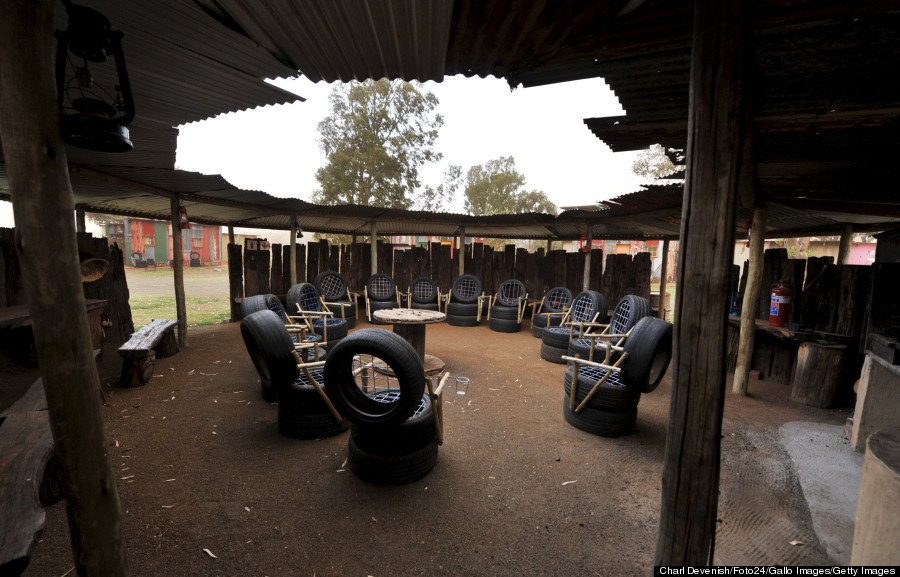 A communal fire pit at Shanty Town on November 15, 2013, in Bloemfontein, South Africa. (Charl Devenish/Foto24/Gallo Images/Getty Images)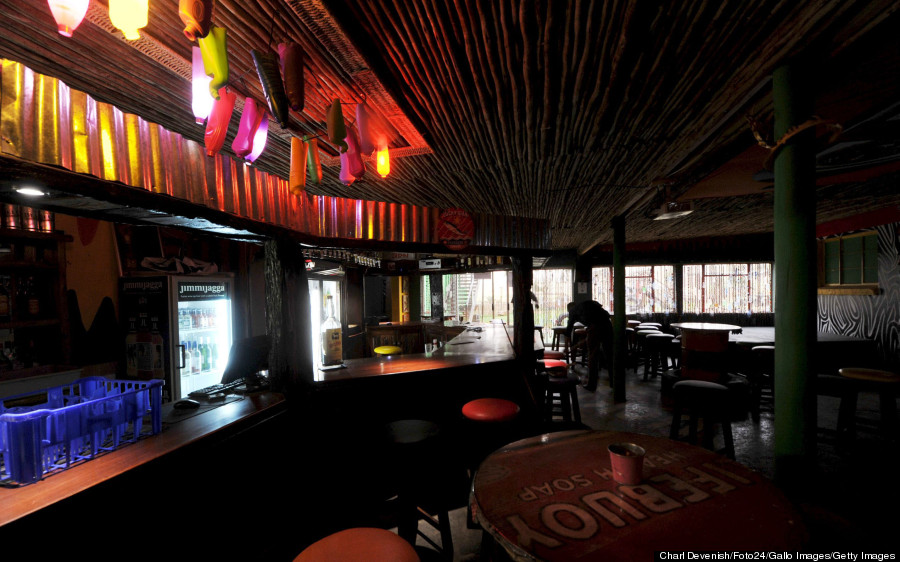 The shebeen, titled 'Shebeen' at Shanty Town on November 15, 2013, in Bloemfontein, South Africa. (Charl Devenish/Foto24/Gallo Images/Getty Images)
Decor inside one of the shacks at Shanty Town on November 15, 2013, in Bloemfontein, South Africa. (Charl Devenish/Foto24/Gallo Images/Getty Images)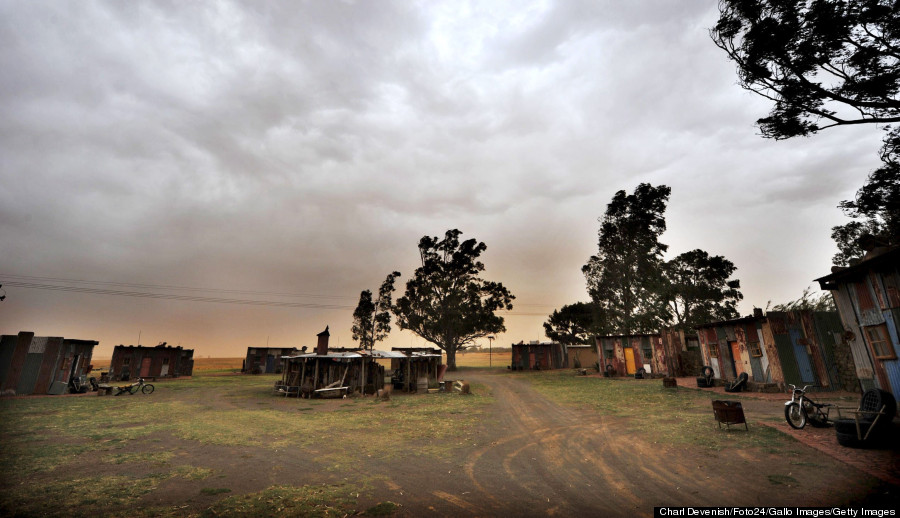 Shanty Town on November 15, 2013, in Bloemfontein, South Africa. (Charl Devenish/Foto24/Gallo Images/Getty Images)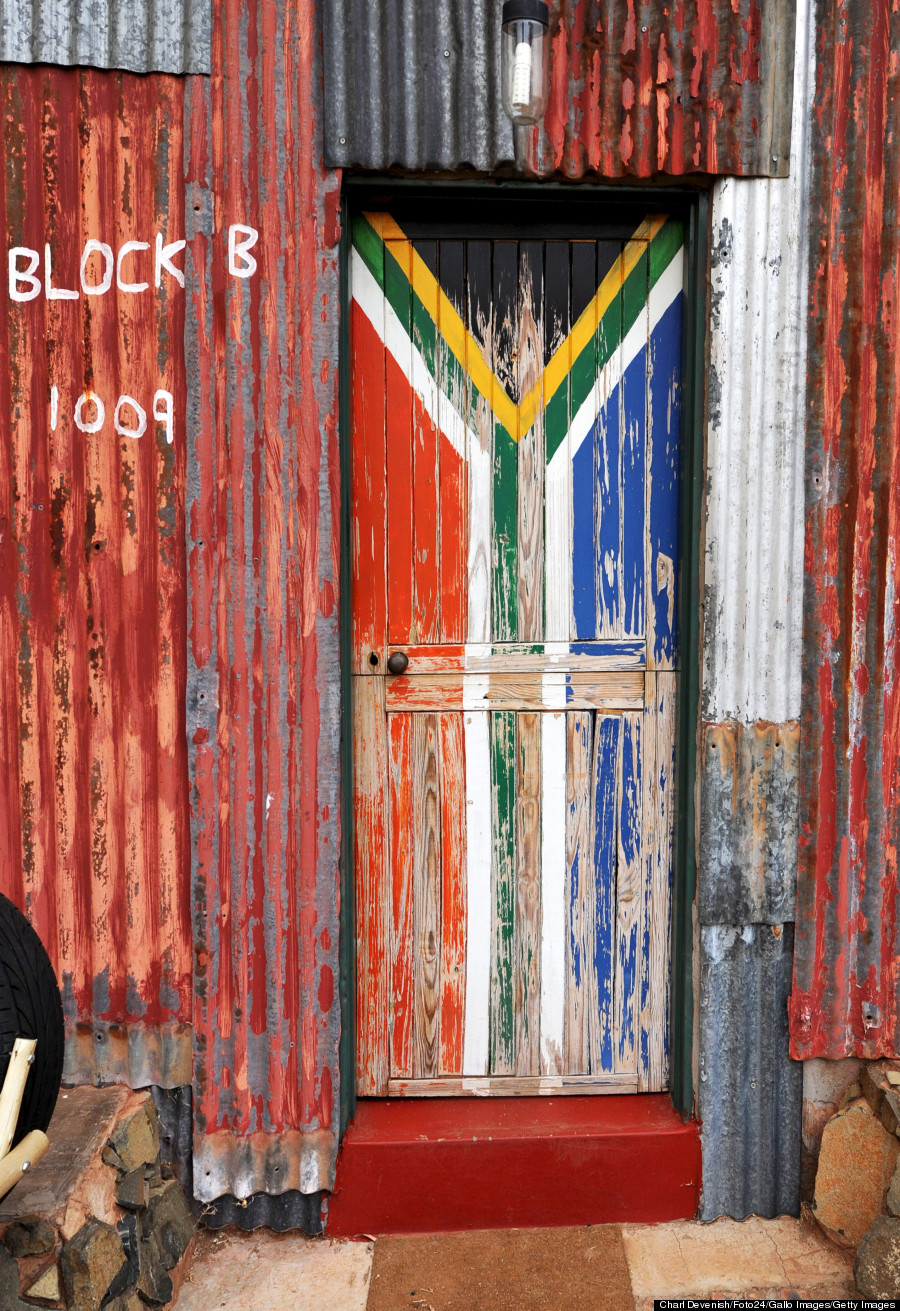 The front door of one of the shacks at Shanty Town on November 15, 2013, in Bloemfontein, South Africa. (Charl Devenish/Foto24/Gallo Images/Getty Images)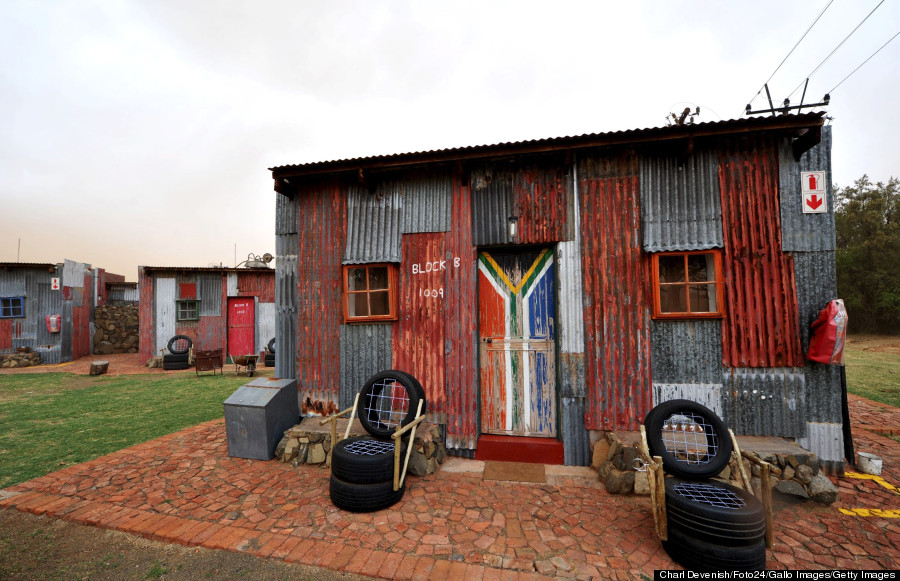 One of the shacks at Shanty Town on November 15, 2013, in Bloemfontein, South Africa. (Charl Devenish/Foto24/Gallo Images/Getty Images)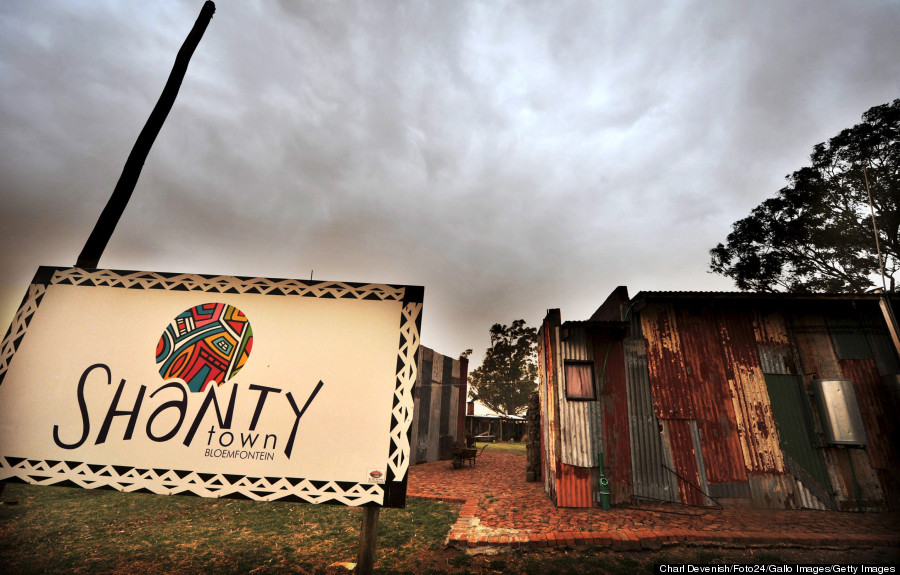 Shanty Town on November 15, 2013, in Bloemfontein, South Africa. (Charl Devenish/Foto24/Gallo Images/Getty Images)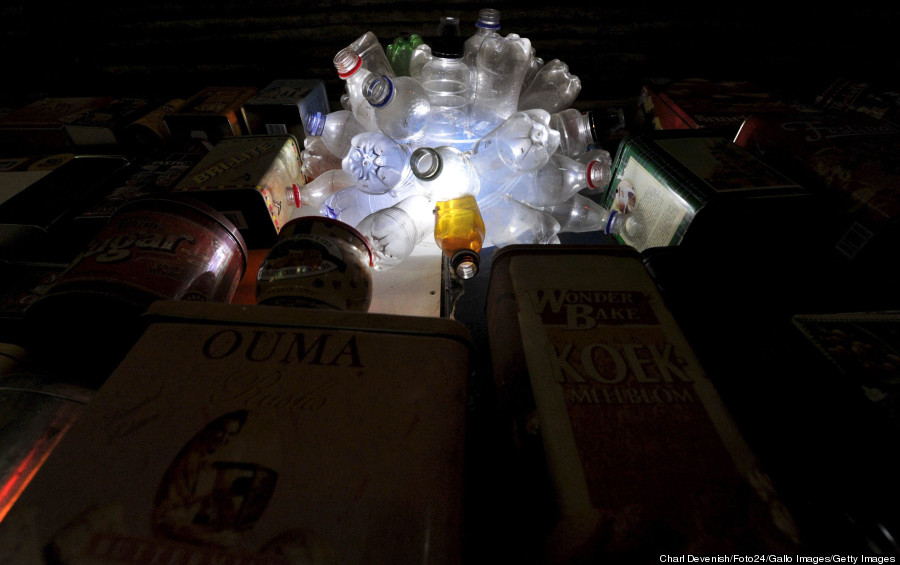 A light inside one of the shacks at Shanty Town on November 15, 2013, in Bloemfontein, South Africa. (Charl Devenish/Foto24/Gallo Images/Getty Images)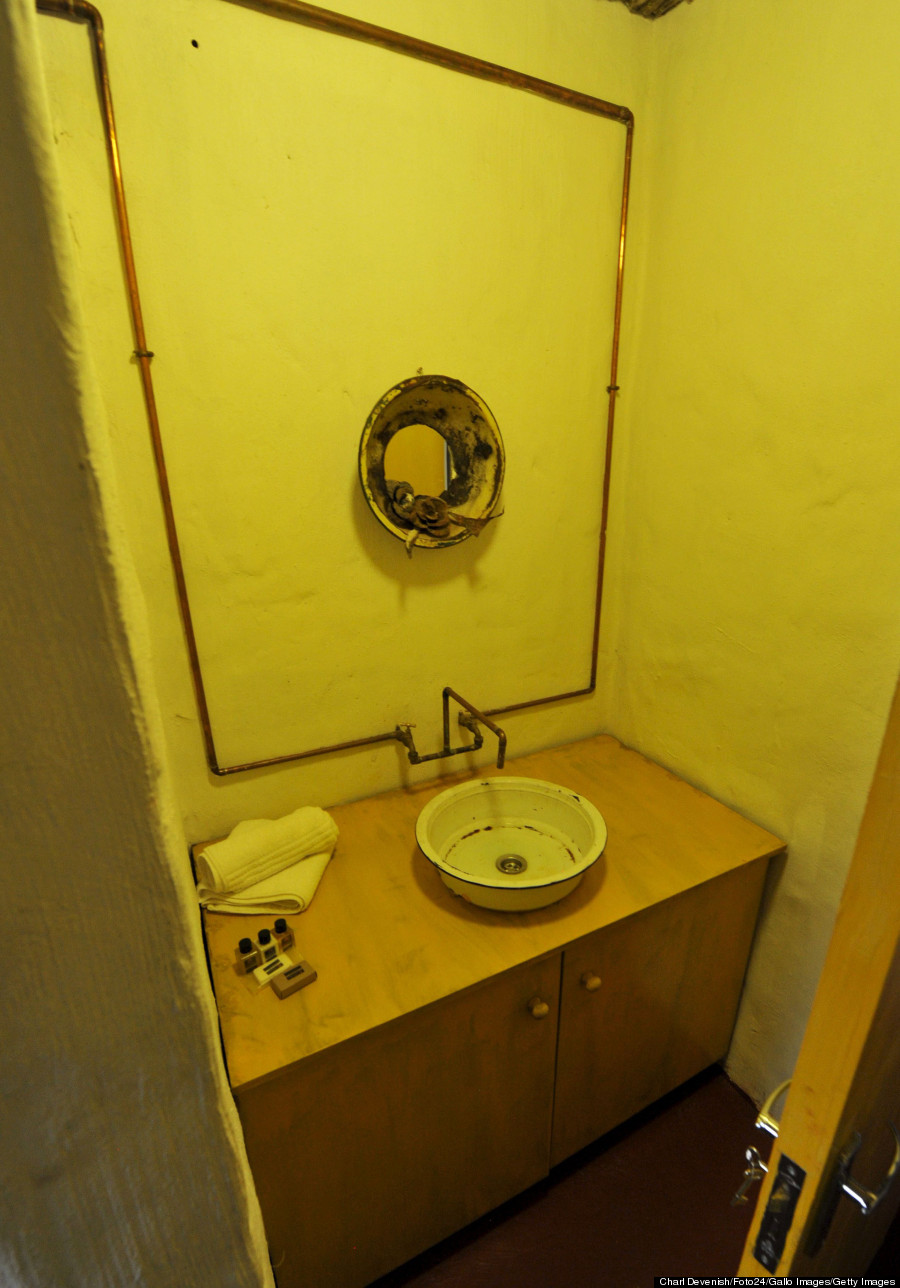 The basin inside one of the shacks at Shanty Town on November 15, 2013, in Bloemfontein, South Africa. (Charl Devenish/Foto24/Gallo Images/Getty Images)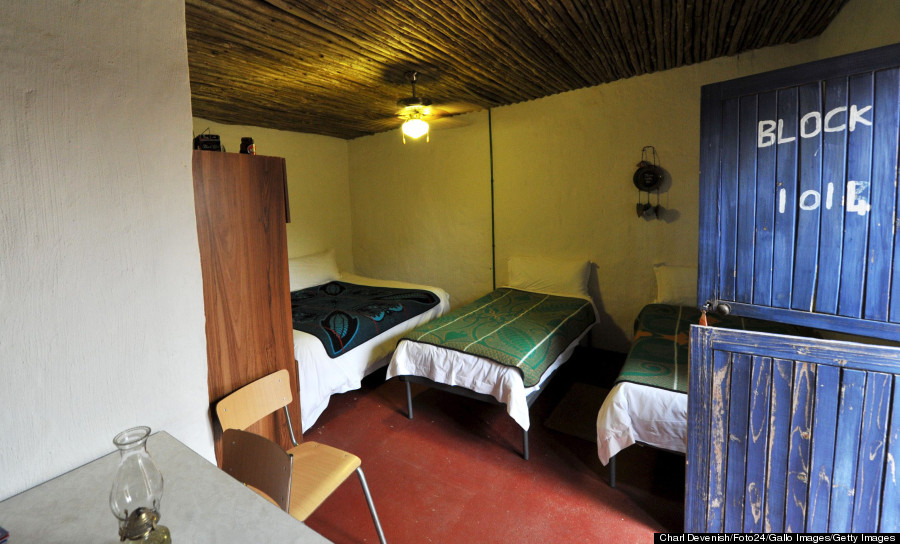 Inside one of the shacks at Shanty Town on November 15, 2013, in Bloemfontein, South Africa. (Charl Devenish/Foto24/Gallo Images/Getty Images)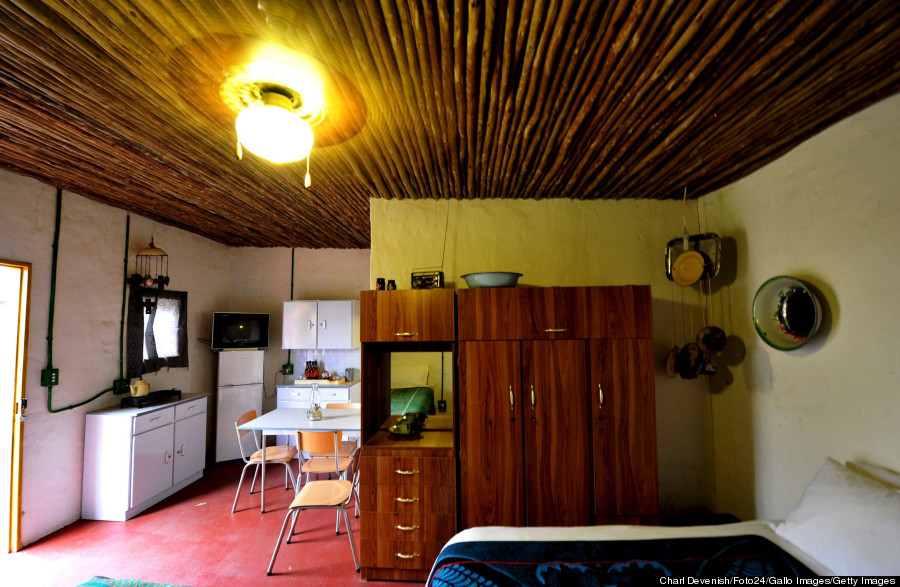 Inside one of the shacks at Shanty Town on November 15, 2013, in Bloemfontein, South Africa.(Charl Devenish/Foto24/Gallo Images/Getty Images)
Related
Popular in the Community