The fake profiles show up alongside the other photos of strangers you see once you've signed into Tinder through Facebook via the iPhone app. For those who haven't used it, on Tinder you fill out a simple profile and post a few photos of yourself. You are then presented with strangers' profiles one by one and you can swipe the person's profile left to essentially "pass" on them and right to "like" them. If both people "like" one another they are connected through an in-app chat feature.
According to the blog post, the fake accounts only chat with you if you chat them first. Once they start chatting, many of them have similar scripts.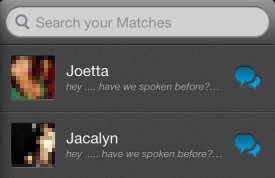 The bots use stunted language, and Symantec even found a few glitches in their chats.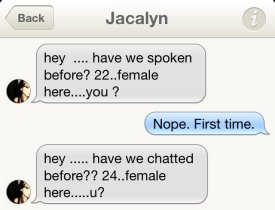 Tinder doesn't currently have any way to report spam in the app, and Symantec suggests that you just "block" any users who you suspect are fake. "We are aware of the spammers and have already taken precautions to prevent them from bothering our users," a Tinder spokesperson said in a statement to The Huffington Post. "It's safe to say that it will no longer be an issue."
The fake profiles are not just there to annoy you, they're there to take your money. Once they entice you with stilted flirty language, they invite you to videochat with them. The "girl" that Symantec chatted with sent a shortened link to a webcam site.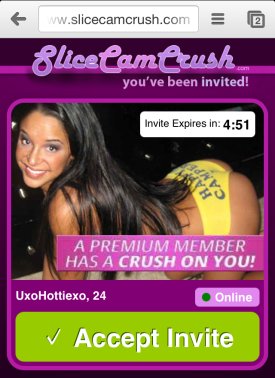 If you're silly enough to accept that invitation, you're brought to a page that asks for your credit card information. The fake "girls" on Tinder will explain to you that the site needs your credit card information to verify your age.
Once you give your credit card information, you will be automatically signed up for the sketchy webcam site's premium membership. If you don't read the fine print you won't realize that you'll automatically get charged almost $80 if you don't cancel your account quickly enough.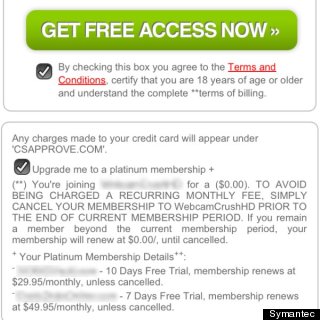 Satnam Narang, Manager of Symantec Security Response, who wrote the blog post, gave the Huffington Post some tips for identifying a fake profile on Tinder. "Check to see if you have any interests in common. Of all the fake profiles I encountered, none of them shared a single interest with me," Narang says. "This is likely because they created fake accounts on Facebook and did not populate them with any interests." He also suggests that you read the short bio they provide. Many of them look suspicious. A few fake bios that Symantec encountered included lines like "will u do it right" and "just need a booty call." Also, remember that spam accounts never send the first message.
Fake online dating profiles are nothing new. On one popular dating site, OKCupid, users can be chosen to become moderators. Any OKCupid member can "flag" any content on the site, which often includes fake-looking profiles and messages. That content is then sent to the moderators who each say whether the item or profile should be "deleted," "left alone" or "can't tell."
People are likely less skeptical of profiles they see on Tinder, since most of the information on someone's profile (name, photos, etc.) come directly from Facebook. In order to make a fake Tinder profile, one first has to make a fake Facebook profile with a fake name and fake photos. It takes a lot of work. To make, say, a fake OKCupid profile is simple. You choose a username, use a fake photo you found on the Internet, make up fake information about yourself, and you're all set.
Related
Before You Go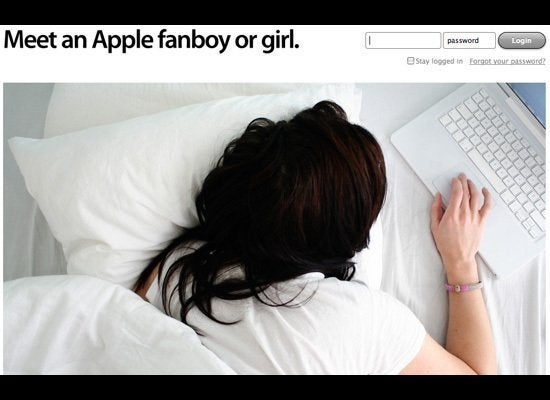 Strangest Dating Sites
Popular in the Community