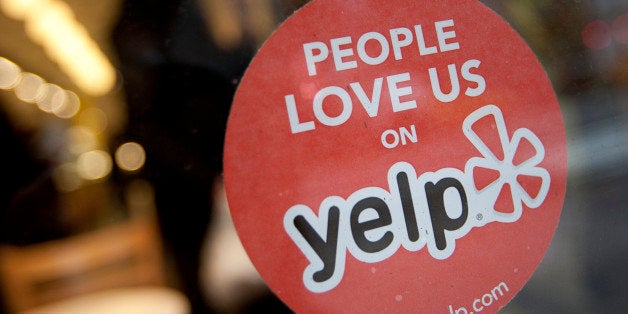 It's not easy writing fake reviews.
One company that posted bogus praise online for its clients told its writers to make their reviews seem authentic by using fewer superlatives, throwing in slang and improving their grammar, according to New York's top prosecutor.
"Make them sound like personal cases, this is important," the company, Webtools, told its freelance writers, according to court documents. "Do not make them sound like an advertisement. Do not make them sound the same."
Webtools was one of 19 companies that penned hundreds of fake online reviews for clients, despite never trying their services, a violation of state laws that bar false advertising, New York State Attorney General Eric Schneiderman said Monday. As part of a settlement, the companies agreed to pay penalties of more than $350,000 altogether and to stop posting fake reviews on consumer sites like Yelp and CitySearch -- known as "astroturfing."
The 19 neither admitted or denied wrongdoing as part of the settlement.
The settlement pulled back the curtains on a growing but little-known industry that helps companies maintain their good names while deceiving consumers who seek crowd-sourced advice. A 2011 study from Harvard Business School estimates that boosting a restaurant's rating on Yelp by one star can increase its revenues by as much as 9 percent.
"Consumers rely on reviews from their peers to make daily purchasing decisions on anything from food and clothing to recreation and sightseeing," said Schneiderman whose office spent a year investigating the fake online review industry. "This investigation into large-scale, intentional deceit across the Internet tells us that we should approach online reviews with caution."
The investigation also revealed how such firms have found creative new ways to publish fake reviews without being caught by automated software designed to flag them. Some tricks include disguising their locations and establishing rules to help their employed writers make their fake praise appear legit.
"Five or six years ago you could have just sat there and posted everything from the same computer and nothing mattered," an employee at Main Street Host, one of the companies that agreed to the settlement, explained to the attorney general's investigator, according to court documents. Main Street Host charged clients $3,000 for six months of fake reviews.
Neither Webtools nor Main Street Host could be reached for comment.
Fake reviewers now must sign up for review sites with bogus email accounts and routinely change computers to disguise that they are writing hundreds of fake posts from the same location, the Main Street Host employee said.
According to court documents, the worker told the attorney general's investigator, who was posing undercover as a yogurt shop owner, that the secret to fake reviews is to "write them using the mind of a consumer" and not follow any kind of formula. "If you are following a formula for something, everything you are writing is going to sound the same."
But how do you make fake reviews seem real? the undercover investigator asked.
"Our content writers are very creative people," the worker replied.
For example, one writer for Main Street Host posted about Memphis, Tenn.-based Piano Flowers and Gifts: "I ordered my wedding party flowers from Piano's. They shipped all the way from Tennessee and were [sic] imperfect shape; They were absolutely beautiful and their attention to detail made my special day one to remember!"
David Strong, owner of Piano Flower's and Gifts, on Tuesday acknowledged to HuffPost that he had hired the company, but said he was unaware Main Street Host had written fake reviews for his company. He said he would cease doing business with them.
Bogus praise online is expected to become even more widespread. The research firm Gartner predicted that by 2014, between 10 and 15 percent of all social media reviews will be fake.
That means consumers will increasingly be trying to separate real reviewers from fake ones, like this writer on CitySearch who claimed to have a gum procedure with Dr. Baruch Tetri, a periodontist in New York City. An attorney for Tetri said Tuesday that he was unaware the accused company, eBoxed, wrote fake reviews for him.
"The procedure was painless and he was super fast and considerate," the fake review said. "He talked to me the entire time and made the whole thing go by even faster. I didn't even realize he was done -- it felt like I was only in the chair for a few minutes!"
Related
Before You Go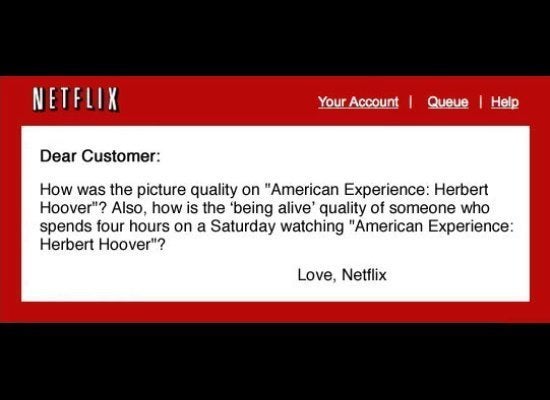 Worst Netflix Emails
Popular in the Community