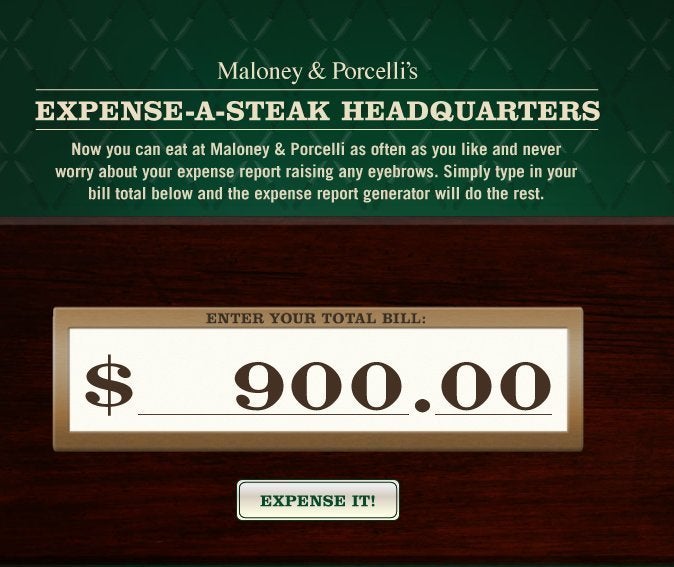 Forget Lehman, Bear Stearns, and AIG. According to New York steakhouse Maloney & Porcelli, "one of the biggest casualties of the financial crisis is the expense account meal."
But not any more. Maloney & Porcelli have created an "expense-report generator" that lets you take the total you spent on your meal (or essentially any figure that you choose) and creates fake cab, office supply, and cheap-o meal receipts so your boss won't know about the filet mignon and merlot you had on the company's tab. Check it out for yourself at expenseasteak.com.
The receipts come looking like they've been photocopied onto 8 1/2 x 11 paper, and are even perfectly wrinkled to look like they've been mussed while stuffed into a pocket. (See photo below)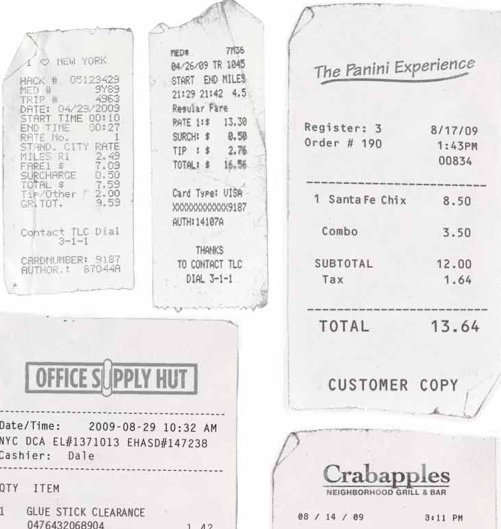 According to New York magazine, Maloney & Porcelli is also supposedly "giving customers doggie bags marked with Chipotle, Sbarro, and Olive Garden logos." Nice touch.
Thank goodness those starving bankers and business folk can go back to enjoying their $21 shrimp cocktails, $44 rib steaks ($10 sides are extra), and $46 filet mignons.
It's no coincidence this app comes from Maloney & Porcelli, which happens to be located kitty corner from Bank Row in Manhattan's Midtown East, at the nexus of JP Morgan, UBS, and the former Bear Sterns buildings. Praised as the "best business lunch in NYC" by Gourmet Magazine, they must be feeling the pinch.
Popular in the Community