Photoshop 1.0 was released in 1990, ushering in a new age of tampering with photography. Yet the history of manipulated photos stretches back over a century before the dawn of Adobe's software.
The Metropolitan Museum of Art will explore this widely uncharted narrative with "Faking It: Manipulated Photography Before Photoshop," an exhibition comprised of 200 photographs taken between the 1840s and 1990s. Some photographs are manipulated to reach a higher form of truth, others to lie, while many revel in the space in between.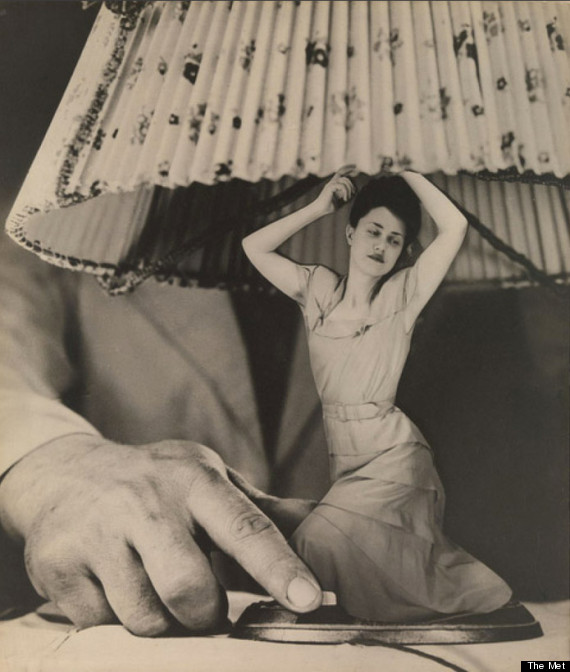 In the good old days before airbrushing a zit or sharpening a blurred figure was just a mouse-click away, the task of transforming an image was an art form. Techniques included multiple exposure photographs, in which a photographer took a number of pictures on a single negative, and combination printing, in which one added many negatives to make a single print. These techniques are complex, but not nearly as much as the reasoning that would lead one to manipulate an otherwise truthful photograph.
The exhibition is divided into seven sections, separated by the motivation behind the photographic transformations. "Picture Perfect" shows 19th century photographers including Gustave Le Gray and Carleton E. Watkins trying to correct photography to allow it to closer mirror the human eye. One trick involved patching together many different individual photos to create a faux group portrait.
With "Artifice in the Name of Art," photographers began doctoring images for the sake of art, to turn photography into a creative process instead of a recording process. Artists like Edward Steichen and F. Holland Day wedged a place for photography in the artistic canon with their aesthetically dazzling visions.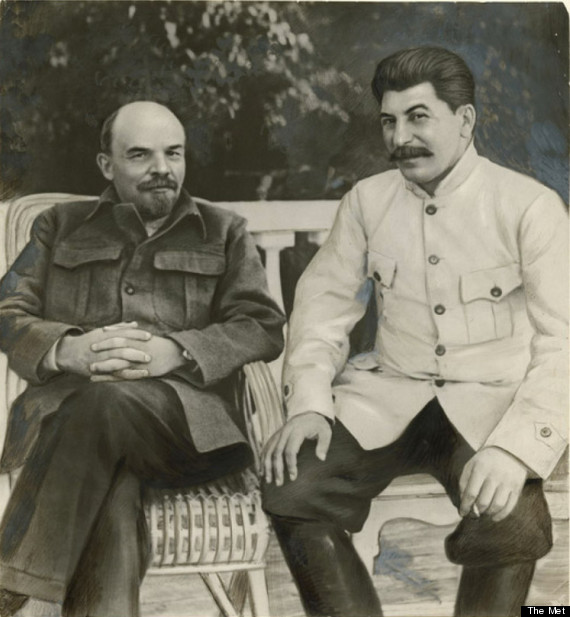 "Politics and Persuasion" shows photographs on a political mission, whether garnering patriotism or advancing darker political agendas. One 1949 photo from an unidentified Russian artist portrays Lenin and Stalin looking suspiciously chummy on a park bench. The mutability of images communicated the ease with which the mind of the public could be manipulated, and history itself transformed.
Photo manipulation takes a lighter turn with "Novelties and Amusements," where hokey photographs, often by amateurs, exist for shock value and entertainment. Photographers cloned, distorted and even chopped up their subjects, turning photography into a magic trick instead of truth-telling device. "Pictures in Print" focuses on newspapers and magazines to tamper with images, whether to appear extra glamorous for advertisements or to depict events that never were. Erwin Blumenfeld's "Doe Eye" Vogue cover gives consumerist desire a surreal beauty, paving the way for the next section, "Mind's Eye." Here surrealism takes hold of the real thanks to artists like Maurice Tabard and Picasso muse Dora Maar. One example is Grete Stern's "Dream No. 1," (above) which replaces a traditional lampost with a voluptuous female form, mixing desire and domesticity in a very unlikely snapshot.
The final section, simply dubbed "Protoshop," tackles the latter half of the 20th century as artists gain self-awareness of the ramifications of photographic modification. John Bladessari and Duane Michals incorporate their signature senses of humor into the ongoing examination of a photograph's precarious relationship to truth.
Until then, enjoy this preview of the works.
Calling all HuffPost superfans!
Sign up for membership to become a founding member and help shape HuffPost's next chapter
BEFORE YOU GO