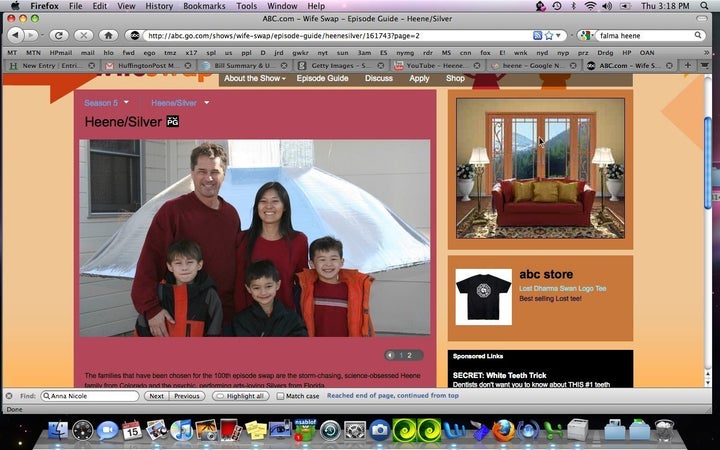 (Scroll down for NEW Falcon, Richard and Ryo Heene PICTURES & Multiple Videos)

Falcon Heene was, says KUSA and MSNBC, reportedly the boy stuck in a hot air balloon. (UPDATE: IT LANDED, NO ONE WAS INSIDE, FALCON WAS AT HOME THE WHOLE TIME. IT'S A HOAX).
(UPDATE 2: Falcon Heene threw up on while appearing on Today, GMA on Friday)

Falcon, 6, is the son of Richard and Mayumi Heene of Ft. Collins, Colo. Richard is a storm chaser and scientist. The parents were on "Wife Swap" and returned for a second appearance on the 100th episode, so information on the family is online. They apparently sleep in their clothes so they can leap from bed and run after a storm.
Falcon has two older brothers, Bradford and Ryo.
On MSNBC's 'The Ed Show' Thursday, the wife who swapped into the Heene family for two weeks in March recalled rambunctious boys, who swore a lot and and burped and farted as they pleased. They also loved to please their father Richard, who was very particular about his science experiments, she said. None of the Heene family was very nice to her during her time there.
The boys have been stuck in a storm before. From a 2007 article on their dad:
The Heenes had a close call July 12 when they found themselves in the midst of a tornado in Buckeye.

"I think I have odd kids. They start screaming with excitement," Richard Heene said.
According to tv.com, the family was known for their risk taking. An LA Times articles says "The Heene family, with its three rowdy boys, is anchored by father Richard, whose anger arrives in sudden bolts between his fringe science projects."
When the Heene family aren't chasing storms, they devote their time to scientific experiments that include looking for extraterrestrials and building a research-gathering flying saucer to send into the eye of the storm. In this ultimate swap, the Heenes swap lives with a psychic mom who speaks to the dead and can control the weather, her husband and her children -- who believe they are destined to be stars. This show will feature aliens, punk rockers, past-life regression and, for the first time ever, the children from the two families will face off in a kids' table meeting. "Heene/Silver," the 100th episode of Wife Swap, destined to become a classic!
Wife Mayumi (43) and storm scientist Richard (45) take their three kids, Bradford (8), Ryo (7) and Falcon (5), out of school to go on storm chasing missions to prove Richard's theories about magnetic fields and gravity. If conditions are right, Mayumi wakes her family by shouting "Storm Approaching, Storm Approaching!" into a bullhorn. The family sleep in their clothes so they can leap out of bed and into the storm-mobile. Richard calls Mayumi his 'ninja wife'; she maintains equipment, drives the storm-mobile, films tornadoes and waits with the kids while Richard jumps on his motorbike, heads into the eye of the storm and launches rockets to measure magnetic forces. At home the family are as chaotic as a twister: the kids have no table manners and throw themselves around the house, and while Richard devotes every moment to his research, he expects Mayumi to cook, clean and run the house without any help.
Falcon in dad Richard's arms at the press conference after he was discovered safe: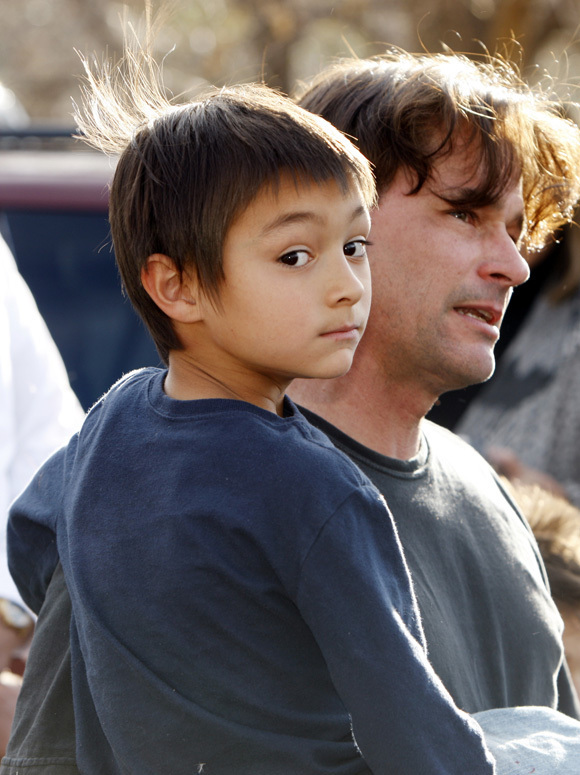 His dad Richard:
He and his two brothers are in a music video on YouTube:
PHOTO (Falcon Center):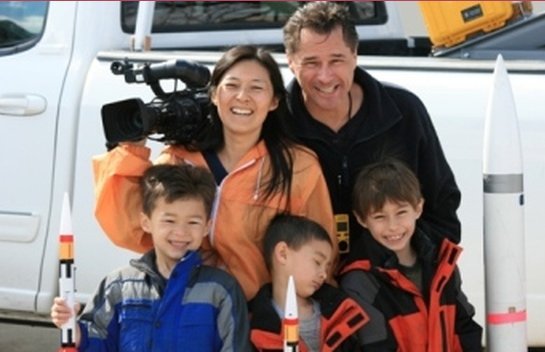 MORE FAMILY VIDEO: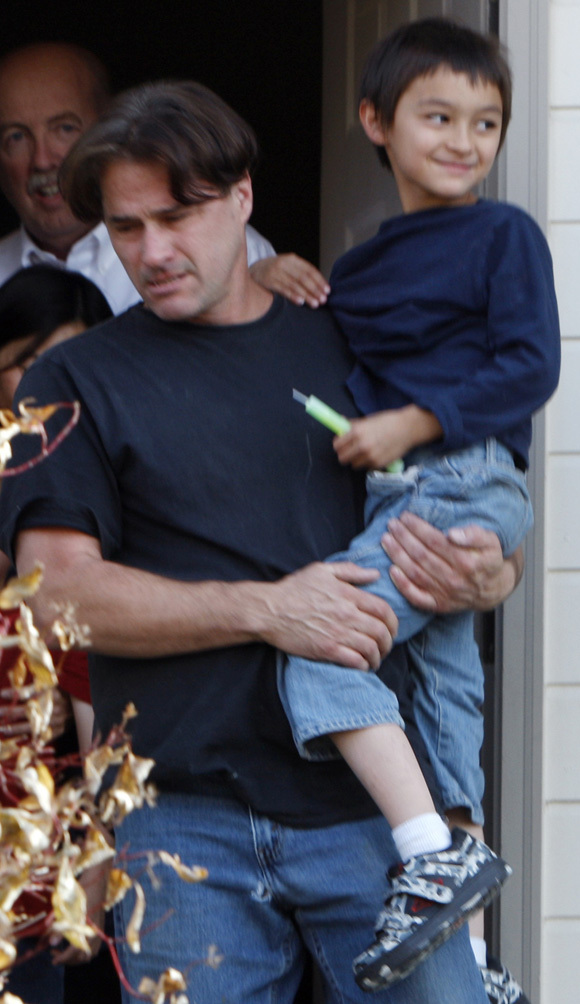 Ryo Heene: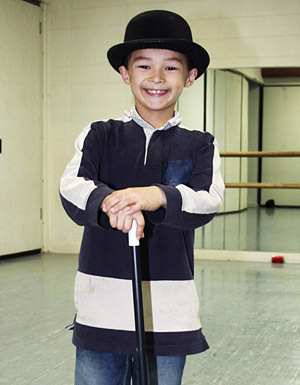 Related
Popular in the Community