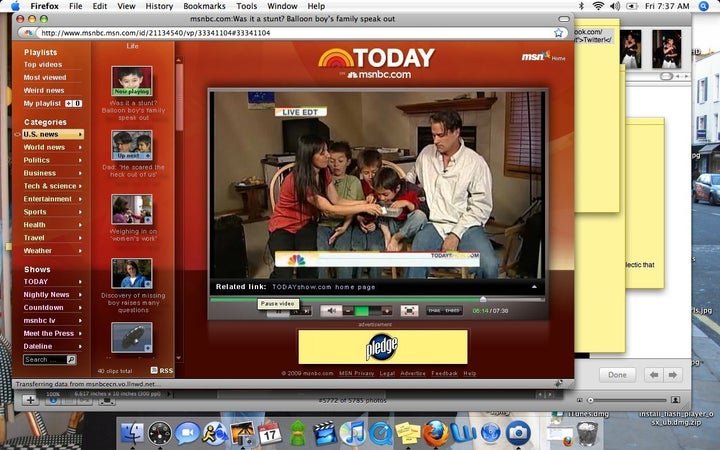 Falcon Heene is safe and sound from a flying balloon, but he's got a stomach flu.
As his family did the morning show circuit on Friday, he first vomited during a 'GMA' appearance, which was pretaped. (SCROLL DOWN TO WATCH) He, his two brothers and his parents were appearing via satellite from their Colorado home. As he ran off to the bathroom to vomit, Diane Sawyer encouraged his parents, who both stayed seated, to go after him. Falcon's mom did get up.
Then, live on the "Today" show, he threw up again. As his father Richard was denying the balloon chase of Thursday was hoax, the six-year-old starting puking again. His mom handed him some Tupperware to vomit into, and he did. Meredith Vieira kept talking and his father was cringing as Falcon vomited and his mother wiped his mouth.
The vomiting starts 5:50 into the below clip.
WATCH 'TODAY':
WATCH 'GMA': (half way through, about 4:15 left)
Popular in the Community