Fashion trends come and go, and what's old always becomes new again (even Juicy Couture velour tracksuits). This fall, it's all about the 1980s, with big shoulders, cinched waists and pleated pants coming back (to the future) in full force. (DeLorean not required.)
We've seen glimpses of popular '80s styles, like shoulder pads, re-emerge on runways in the recent past, but they haven't quite stuck. However, as Vanessa Friedman at The New York Times wrote earlier this year, the decade of new wave and hair bands has "reached critical mass" in fashion.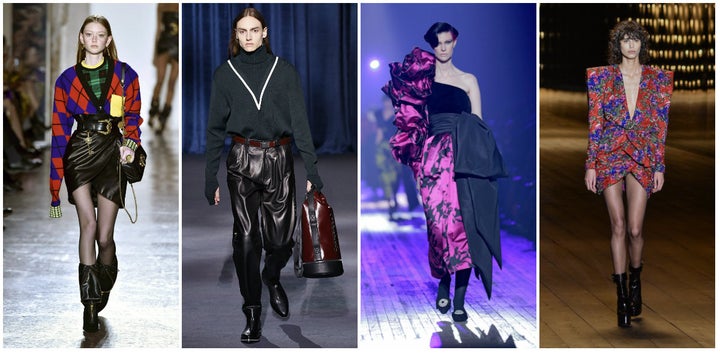 One of the most obvious nods to the '80s came from Marc Jacobs, who sent models down the runway in ridiculously oversized coats in bright pink and blue shades, along with a few taffeta ensembles that would look right at home in a Brat Pack film.
Oversized shoulders and power suiting in a variety of colors were also prominent at shows including Versace, Givenchy and Miu Miu.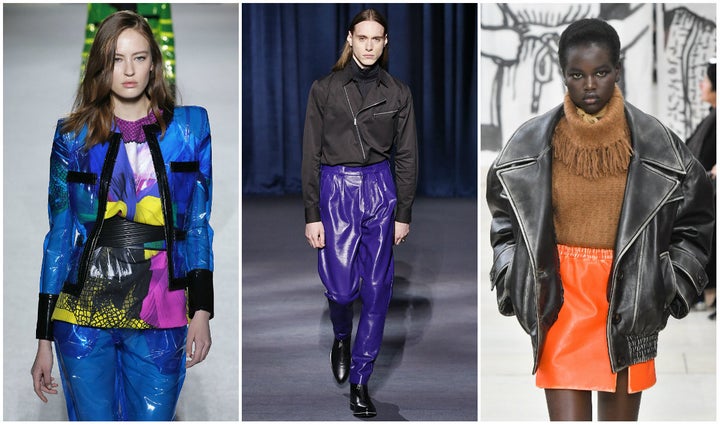 Obviously, the runway styling is a little more over-the-top than what most people would wear on an average day but, as Frankie said, relax. There's no need to be intimidated. If you want to try out the trend for yourself, start small ― maybe go for a blouse with thin shoulder pads or high-waisted pleated pants paired with a simple T-shirt.
Below, we've put together a few options to get you inspired: