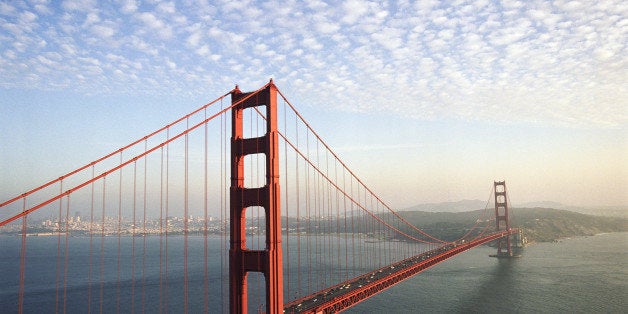 It is agreed that you've got to have the chops to appear at the opening of the San Francisco Fall Antiques Show. Are you a force for good in the philanthropic scene? Are you a social somebody, air-kissing your friends hello and your exes goodbye? Are you a connoisseur of culture, a Templar of taste? Then you've found your place in the Festival Pavilion at Fort Mason -- the Fall Antiques Show has it all. You can shop for a vetted selection of venerable treasures, you can doff a chic cocktail ensemble, supplementing serious rocks for serious sparkle... All of which shows you've got the chops. And then you get the chops -- McCall's lovely lamby bits, the delicious perennial carnivorous popsicle for which the Antiques Show opening is renowned. Pounds and pounds of them, perfectly prepared, prepared and proffered by a proper waiter, with a dollop of that fresh apple-mint sauce that elevates the Flintstone finger food to something fabulous. If you've got the chops, you've got to have the chops. And the caviar. And the champagne. And the salumi, the salads, the savories, the sweets... This party is known for always offering too much of a good thing, which happens to be wonderful.
What may be most wonderful is the nonprofit beneficiary, Enterprise for High School Students, which offers college and career support to Bay Area youth. The nonprofit organization empowers young people with training, guidance and employment experiences, and encourages them to be engaged, active members of the community. A number of the high school students were enlisted as servers for the evening, and their enthusiasm was as evident as their newfound skills as servers and greeters. Seeing the recipients of your ticket price is the ideal instant gratification to go with all of that gourmet goodness.
Enthusiasm is a good thing at the Fall Antiques Show, where the decibel level is higher even than the tags on some particularly precious pieces for sale. Covetable objects were everywhere, ready to be tissued up and taken home, or more discreetly, to be delivered in the morrow. Certain partners were seen conferring over their potential purchases -- this chair or that pair? Some came to get a first peek at the marvelous merch, which included furniture, small items, books, and haute jewelry. Half the fun was seeing who was circling around which purveyors and which periods. Is George III on the upswing and Louis XV on the down? Meissen or Majolica? The speculation was delicious, too.
And who was there? The Antiques Show invariably assembles an A-list roster of chairs for its numerous committees of workers and contributors. Diligent Show Chair Suzanne Tucker basked in the lovely time-travelling Grand Entry Hall, where designers Allison Caccoma, Geoffrey De Sousa, Andrew Fisher and Jeffry Wisman conjured vignettes from other eras. Lindsay Joost served as Honorary Chair, with the various Committees headed by Alexis and Trevor Traina, Allison Speer and Fred Moll, OJ and Gary Shansby, Laura King Pfaff, Summer Tompkins Walker and Brooks Walker III, Wheeler S. Griffith, Michelle C Harris, Amanda Bradford, Brianna Haag, and Mark Olson; the delightful Jay Jeffers rounded up his peers into the Designers Circle, while an A++ Advisory Committee made sure everything went as planned. Antiques Show Director Ariane Maclean Trimuschat kept things flowing smoothly along with Margan Mulvihill, Sarah Montoro, while Enterprise Board President Jeff Hocking and Executive Director Tony DiStefano, ably assisted by Nancy Gots, David Burns, Chao Liao, Courtney Budesa, Cara Ryan Lemire, Katie Walsh, and Vera Vandenbosch kept the flag waving. Katherine Jcobus and Matthew MacCaul Turner organized the Lecture Series, featuring Andrew Prince, Gonzague S. Bris, the irrepressible Hutton Wilkinson, Flynn Kuhnert, Bunny Williams, Brian McCarthy, Suzanne Reinstein, Jeffry Weisman, John Ike, Thomas A. Kligerman and Joel Barkley.
Popular in the Community