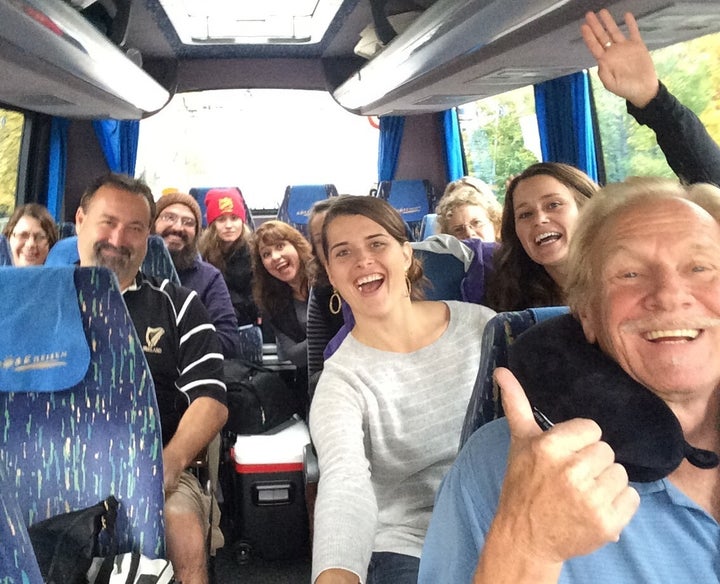 A different kind of beer tour is on tap for travelers who join the Pink Boots Society's Beer, Bratwurst and Beyond Road Tour this fall.
October + Beer + Bavaria = Oktoberfest. Right?
Well, maybe. But not if you want to unlock the authentic German beer experience.
The prospect of downing torrents of beer with six million rowdy revelers at a gathering dominated by seven mega-breweries draws thousands of tourists to the Oktoberfest every year.
But it's not where you go to experience authentic regional beer culture. It's also not where you get to know Germany's craft beer scene or have a chance to meet the people behind the brews.
This fall, an industry-sponsored expedition spearheaded by women brewers from the U.S. and other countries will delve deep and pull back the curtain on Bavaria's beer space.
But they won't be going to the Oktoberfest.
Instead, the lady brewers will be spotlighting emerging women beer-makers and celebrating traditional native breweries that operate off the grid and out of the limelight.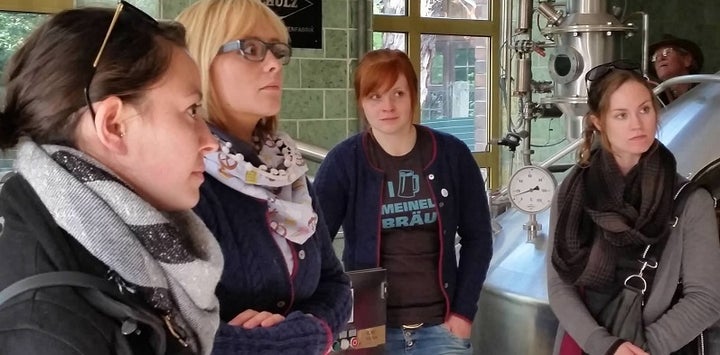 So is Sister Doris, Germany's iconic, unstoppable beer-brewing nun, who crafts soulful brews at Mallersdorf Abbey in remote eastern Bavaria, as unlikely a magnet for beer lovers as you can imagine.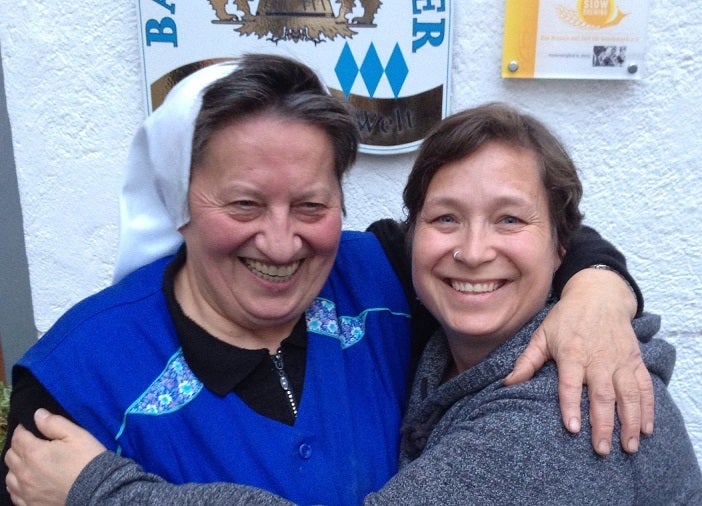 The initiative is spearheaded by the nonprofit Oregon-based Pink Boots Society, a platform for lady brewers and women professionals in the beer industry, founded ten years ago. Pink Boots has chapters in 40 states and ten countries around the world. These ladies know their beer.
Pink Boots is sending its own members and signing up other beer enthusiasts for the study tour.
It's a pro-level tour, but you don't have to be a pro to join the group. It helps if you're serious about beer. The trip is co-ed. Space is limited and the remaining spots are available on a first-come-first-served basis.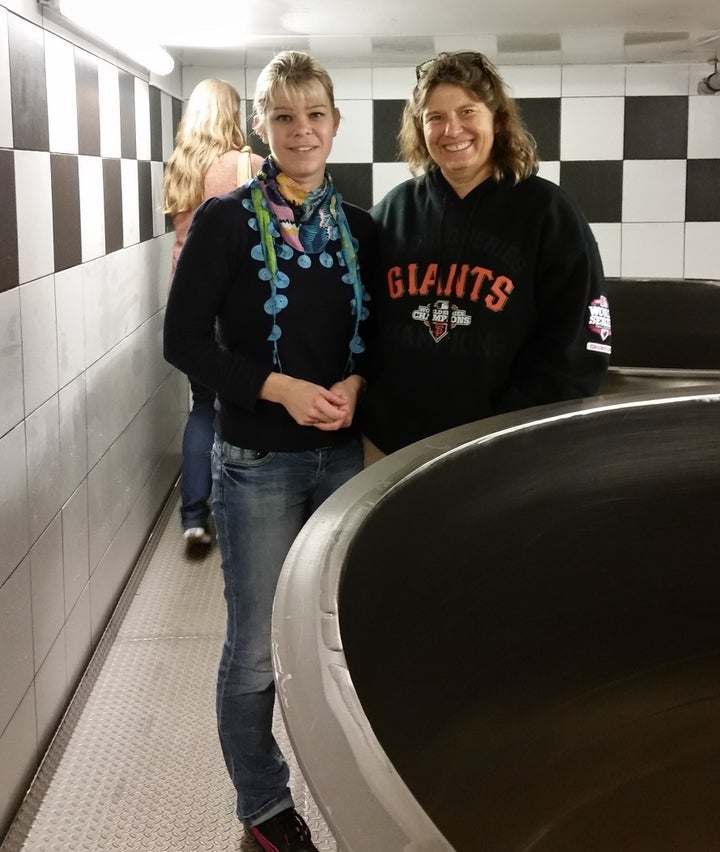 70 percent of the beer-makers in Germany — a total of 924 breweries — are small-scale, private or family-owned operations.
Some of them are hundreds of years old and they have real live people standing at the mash tun who think of brewing as a craft and beer as a cultural treasure.
Though Big Beer holds sway in Germany, many small- and medium size breweries have a following. But change is in the air.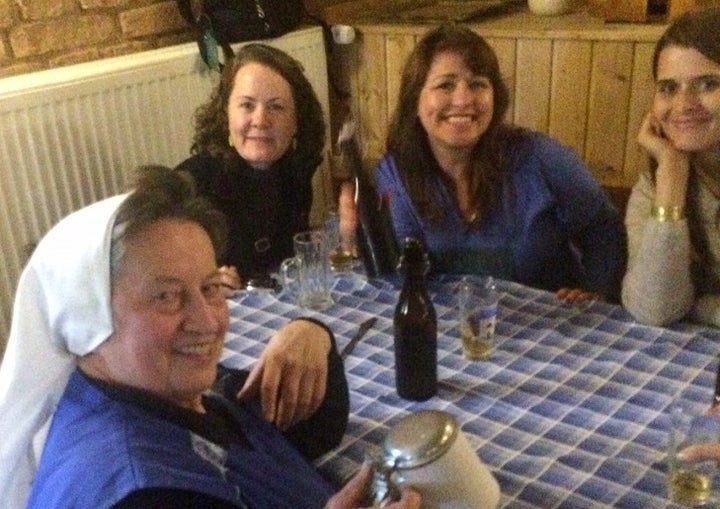 "The beer and brewing paradigm is shifting in Germany," says Pink Boots Executive Director, Emily Engdahl.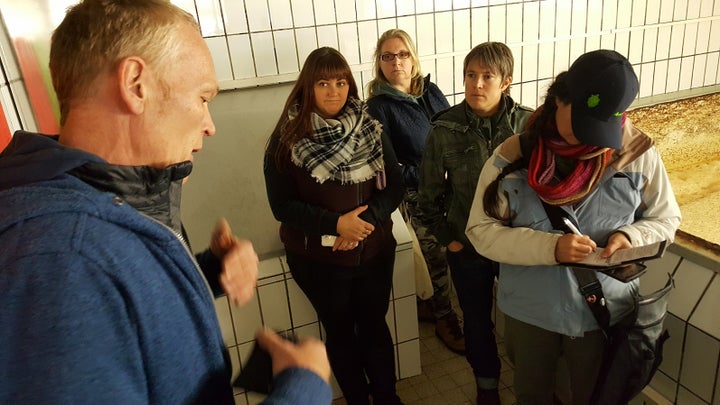 One by one, new school craft breweries are coming on line and older companies are experimenting with new products, including the genre-busting Faust Brewery in Franconia, Riegele Brewery in Augsburg and Crew Republic, north of Munich, all of which will host the Pink Boots group in October.
If advance response to the October brewery tour is any indication, prominent industry backers are embracing the Pink Boots' beer without borders idea.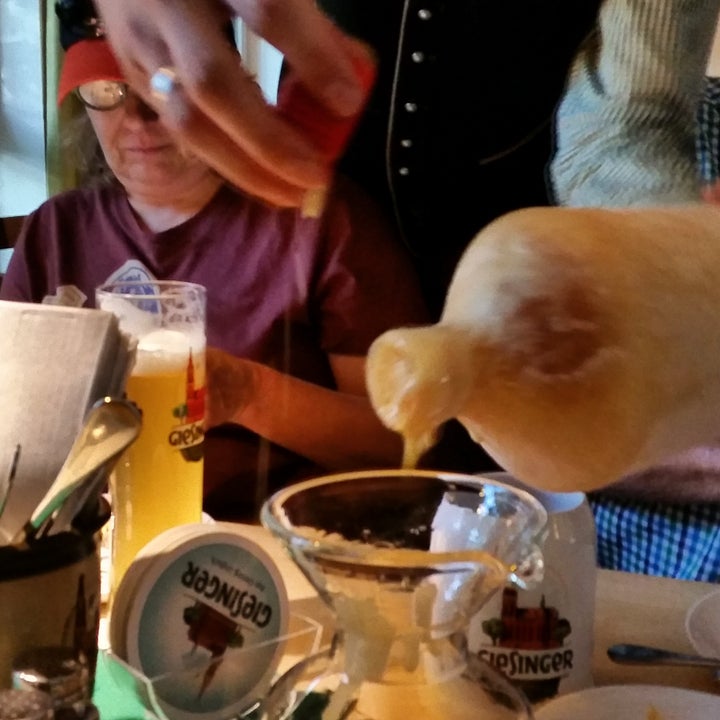 They're attracted to the educational and networking opportunities the trip holds in store for participants, and they aren't holding back. Pink Boots has signed up Sierra Nevada, Picobrew, BSG Craft, Beer Canada, Deschutes, Markstein Distributers, Boston Beer, Goose Island and others as sponsors for the fall expedition.
Interestingly, the Pink Boots beer tour is also attracting industry support in Germany, where interest in American-style craft brewing is growing.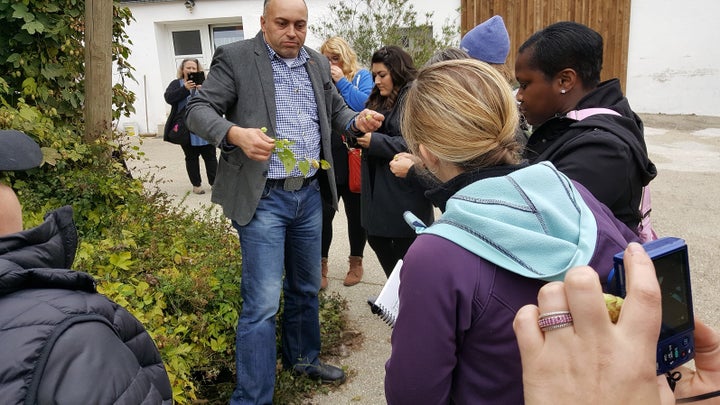 The Association of Private Breweries in Bavaria is hosting the tour and will stage a kick-off event and private tasting.
Some Pink Boots members will be traveling on scholarships funded by the sponsors. Others cover the cost themselves.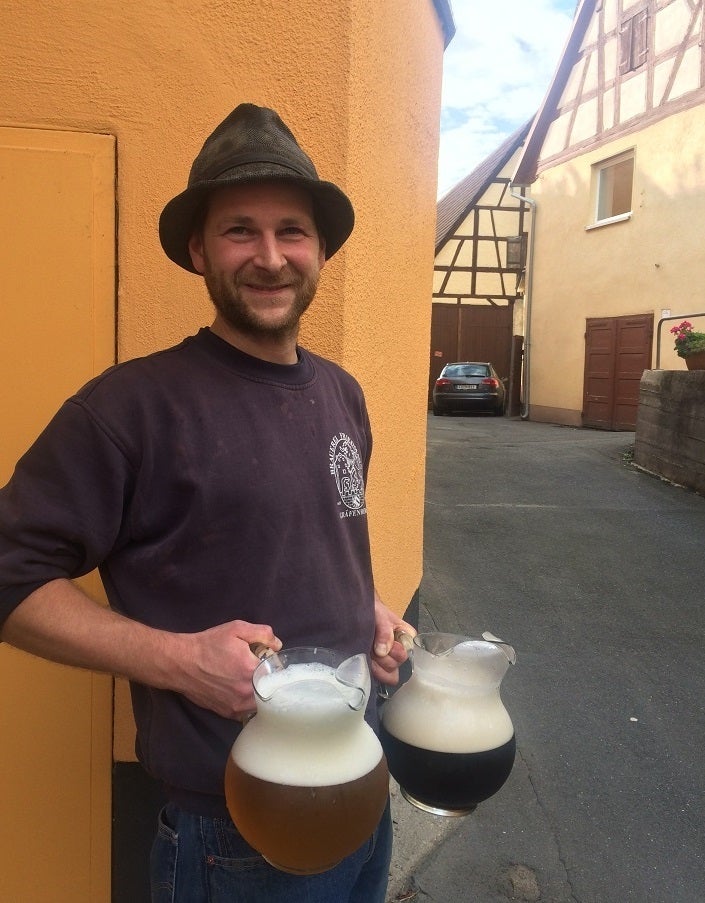 Sessions with industry experts, site visits, trips to the Hallertau and Spalt hops districts, networking opportunities with traditional brewers and new-school beer-makers visits to abbey breweries and tastings are included in the expedition.
Is there beer beyond Munich?
Jawohl! It's diverse, it's loaded with character and it's made by people with stories to tell. It will be on tap when the Pink Boots ladies and other beer enthusiasts make their way through Bavaria this fall.
.....................................................
Good beer is worth traveling for. Tom Conrad is organizing the Beer Bratwurst and Beyond Study Tour in October. Space is limited. The group will get a up-close look at craft brewing, women's brewing, abbey beers, regional family breweries and artisanal eats. Tour info at Treasures of Europe Tours.
Stay in the know! Check out Pink Boots and be sure to see what they're up to on Twitter.
Related
Popular in the Community