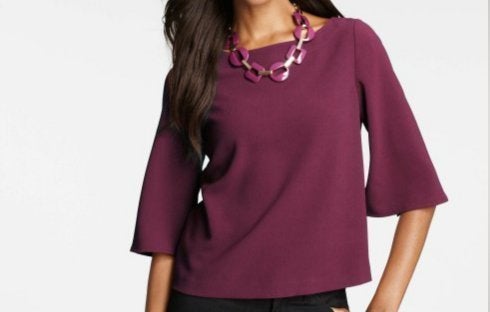 We believe in touching on the trends each season rather than taking fashion literally. As we line up fall wardrobes for our clients, most of whom are in their 50s, we always figure out a way to infuse the trends while still keeping their looks real and appropriate, meaning wearable and translatable to everyday life.
When you are shopping for fall, make sure that what you purchase truly represents you and works with your lifestyle. Remember to always ask yourself where you're going, what you're doing and whether or not the trend or the look feels appropriate. Nine times out of 10, if you keep questioning it, it isn't right for you. Just because something is trendy and is being hyped by the industry doesn't necessarily mean that it's going to work for you personally. The good news is that there are many designers creating real pieces and not just fantasy.
This fall the lines are clean, sleek and tailored, with sharp shoulders; on the other side of the spectrum, there are romantic details, such as burnout velvet and lace. Here are some of the key trends and our recommendations on how to make them wearable:
This season is all about combinations of red and burgundy -- rich and sexy. Post 50 women can pull off a bold red and make it a "wow" look. A way to stand out in a quieter way is wearing red in a more subdued hue, such as wine. It is less of a siren, but still makes a statement. Mix, match and layer your reds, but stick with the darker tones. Brighter reds read more spring/summer, so pack them away with your summer wardrobe.
Green has made a comeback. Choose one piece -- a dress, a blouse, a cardigan -- but avoid head-to-toe green: The jolly green giant is not a good look for anyone! A great way to follow the green color trend and look chic is to wear a great cashmere green cardigan with a blouse, a strand of pearls and a pencil skirt or trousers. Again, stick with the darker tones, like emerald or Kelly green.
You don't necessarily have to wear leather pants and a leather jacket a la "The Matrix"; it's more about wearing leather or suede pieces that are ladylike and modern. Leather in feminine shapes and silhouettes with laser cut details is a great way to translate this trend. There's nothing more chic than midnight navy leather or suede next to gray hair -- navy creates a much softer look than black leather.
Lace is another big hit this season. Lace details on a cardigan, blouse or a scarf will feel sexy, yet still provide coverage and create a tasteful and appropriate look.
Velvet is all over the runways, but it can be tricky to wear. It is showing up in solid tones as well as burnout. For solid velvets, think tailored: a skinny pant, pencil skirt, blazer. A little velvet goes a long way, so you really only need one piece to complete your look. For burnout velvets, think soft and flowy layering pieces and scarves. Burnout velvet is comfy and stretchy, yet feminine and chic. Think of this as a transformative piece. You can throw it over a basic and it will completely step up your look. We are loving the neutral tones like black and navy, or rich colors like emerald and wine. Red velvet equals Mrs. Claus, so don't even go there.
Modernist lady looks are all about adding modern sensibility to classic silhouettes. It's a winning combination! Inspired by classic style icons like Jackie O and Audrey Hepburn, this trend takes classic lines and experiments with fabrics such as leather and suede. Color blocking is also a great interpretation of this modernist trend. A color-blocked dress or jacket is an easy update to your fall wardrobe.
Animal prints are both prevalent and relevant this season. No longer are they natural or neutral; animal prints now come in an array of fun colors. We have some very specific rules on how to wear them though as it is all too easy to fall into the Vegas trap. For zebra prints, we practice the "accessories only" rule: Wear a scarf, a shoe, a bag, but never more than one at a time. A zebra print scarf in teal or purple on top of a classic look really pops. Teal is usually considered more of a spring color, but we are seeing it throughout the fall collections, and it looks amazingly fresh on grey or black.
For leopard prints, choose one piece and keep the rest of your look simple and clean. If you choose a leopard print top, wear neutral bottoms and minimal jewelry. Leopard also looks great in bag, scarf or shoe, but again, don't overdo it. Use these items as your pop piece and balance your look with neutrals.
The secret to a complete and polished look is -- you guessed it -- accessories. Some of our favorite pieces for clients are statement necklaces and cuff bracelets. Adding a modern layered bib or chain necklace to your look is a great way to complete the neckline. We love a sleek cuff this season; timeless and chic, it is appropriate at any age. Remember to keep it clean: If you are wearing a statement necklace, avoid statement earrings. If you are doing statement earrings, it's okay to add a cuff. Scarves are also a must-have. Go for a smaller Hermes-style scarf this season. They are classic and very much on trend.
Fashion aside, don't neglect the category of clothes that you would throw on at home to entertain your family. Forget about loungewear (pajamas or sweats), and opt for easy casual looks; they can be cozy, stretchy and stylish at the same time. For example, wear a burnout velvet jacket, a tank top and a pair of stretchy jeans -- that is an everyday wearable look that will allow you to play with your grandkids, make a meal or relax and enjoy some quiet time.
We hope this helps you get inspired for the new season. Remember to be a smart shopper, remain focused, keep it real and, most importantly, have fun!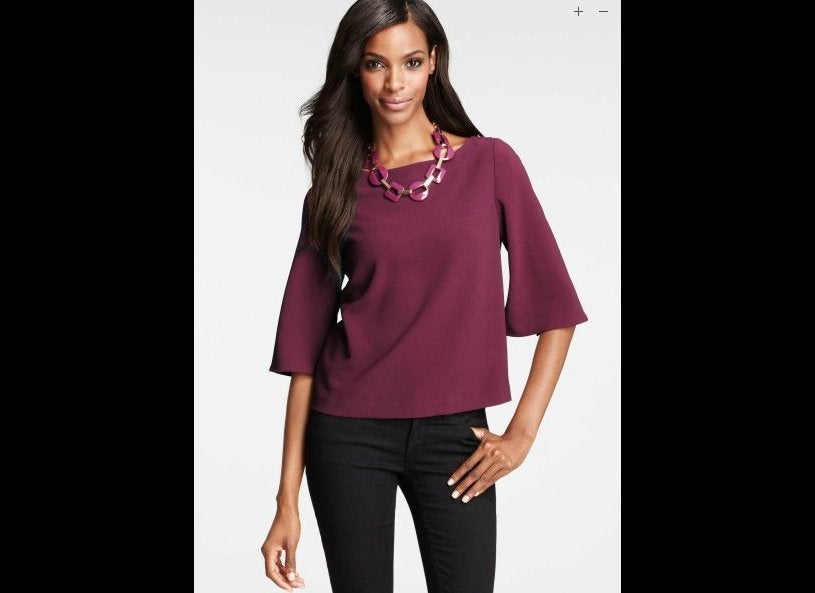 7 Key Trends For Fall 2012
Related
Popular in the Community