By Deborah Lindquist
Seasons change. But it's nice to know you can always wear your favorite go-to basics in any season. As summer winds down and fall creeps in, adding some new versatile basic pieces to your wardrobe makes your life a little less complicated.
The Simple T. What could be better than a simple white T-shirt? Made of the most luxuriously soft, sustainable fabric, this micromodal/silk jersey boat neck T-shirt shows off your beautiful collarbone and shoulders. And whether or not you like your arms (a body part I hear about a lot), the flutter sleeves are feminine and camouflaging at the same time.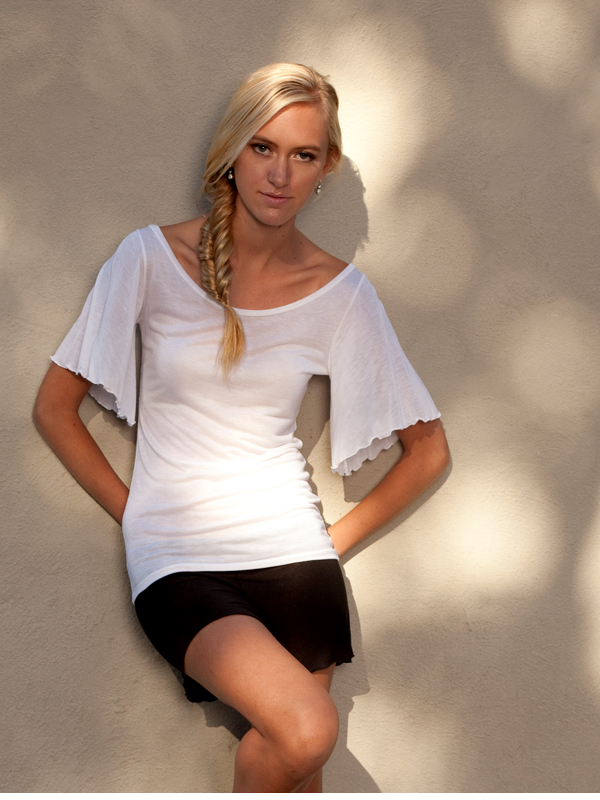 The Little Black Dress. The little black dress can be as basic as a T-shirt and just as comfortable. This spaghetti strap mini dress with a peplum bottom is simply irresistible. I love it understated, with simple, delicate accessories. Moving into cooler weather, it also looks great layered over skinny leggings and a snug little cardigan.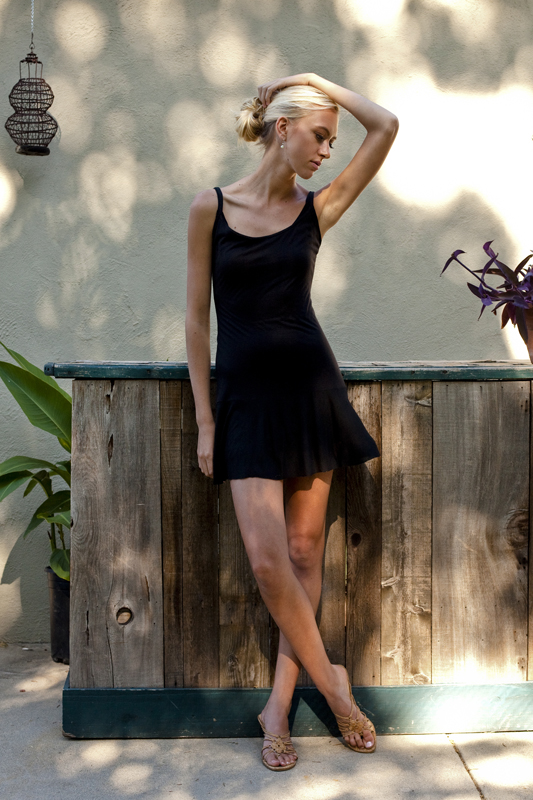 Leggings. We didn't think we wanted them back in our wardrobes but now we're hooked on their versatility. Not only can you wear them to yoga, you can wear them to dinner with heels. I like them skinny and cropped (to show a bit of ankle) with pretty strappy sandals or ballet flats. Whether you pick a sandal with a heel or a flat shoe, leggings can make your legs can look long and lean. Worn with a flowing or not-too-fitted top, it's easy to look effortlessly put together.
The Lightweight Cardigan. Keeping the early morning and evening chill at bay while navigating through a hot, sunny late summer day can be done with style and ease. You can still wear a sexy sleeveless top or dress as a base piece but throw on a lightweight cardigan when you feel chilly. A hemp/cotton spandex skinny spaghetti strap dress is the perfect starting point. When it gets chilly, add a layering piece such as this sheer micromodal/silk jersey flutter cardigan. It's versatile enough to be worn in many ways. Wrap the ends to tie in the back, toss one end over your shoulder, or simply let it drape naturally.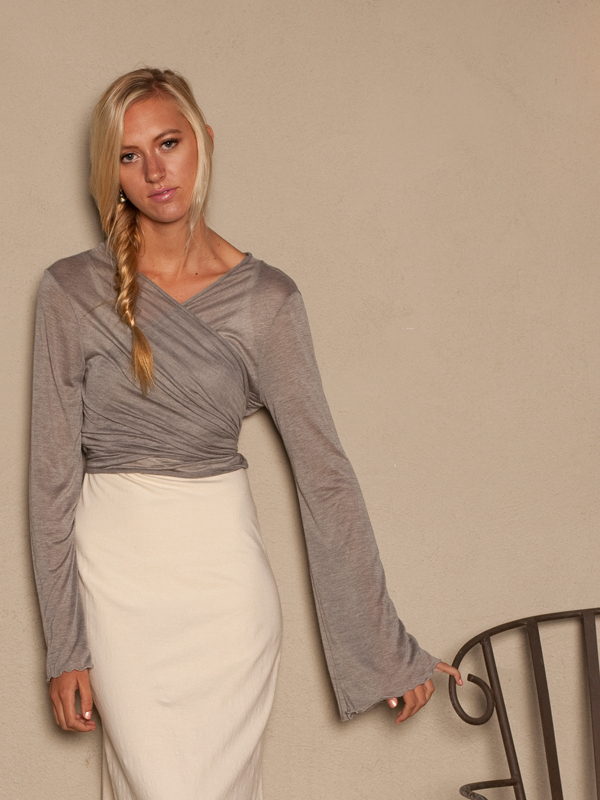 Any way you wear these items, you'll look pulled together but, most of all, comfortable. And since the fabrics are so soft and luxurious, you'll want to wear them always.
As one of America's most sought after environmentally conscious designers, Deborah Lindquist creates exquisite apparel out of a mix of "reincarnated" and new Earth-friendly fabrics, such as cashmere, hemp, and bamboo. Lindquist's avant-garde apparel has been showcased in numerous publications including Elle, In Style, Lucky, WWD, Vibe, People, Brides, and Maxim. You can also catch her one-of-a-kind pieces during episodes of Lifetime's "How to Look Good Naked" and Access Hollywood's "Hollywood Green." She has dressed trendsetters such as Rhianna, Pink, Christina Aguilera, Jessica Simpson, Paris Hilton, Keisha Cole, and Jessica Alba.
Check out her designs at deborahlindquist.com and read her blog on Red Room.
Calling all HuffPost superfans!
Sign up for membership to become a founding member and help shape HuffPost's next chapter