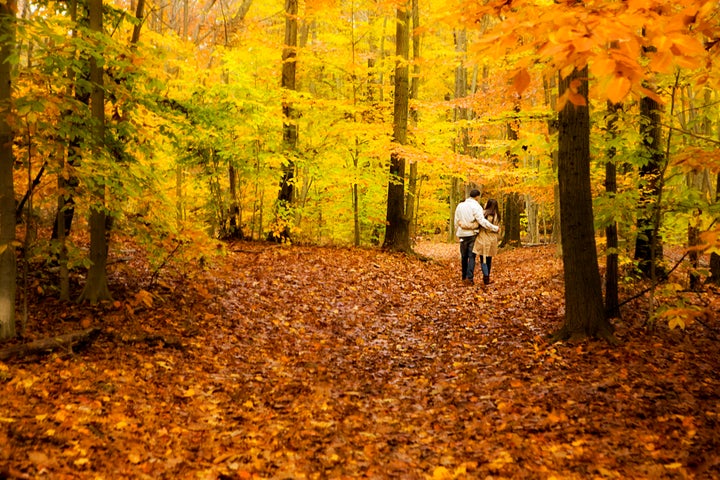 It's time for the leaves to change, and this has been an extraordinary year for weather.
And since New England is one of the most beautiful spots on the planet for checking out the best of autumn's changing leaves, we wanted to find out how this crazy summer would affect the foliage forecast there this year. We turned to Jim Salge, the fall foliage expert for NewEngland.com.
"We've had a strange lead-up, a warm winter with almost no snow, and a hot, dry summer," Salge told HuffPost. "It was a bit atypical."
Does that mean the region is in for a lame foliage show this year? Not in the least, Salge said. In fact, it's already happening.
"It's coming in already in some places [of New England], but I don't think readers should be concerned about the big show."
Salge said that because of the drought, New England's fall foliage could even be more spectacular, if shorter this year, than average: "A drought does two things to the leaves. It accelerates the timetable which moves the foliage up a bit earlier and compresses the cycle a bit. The leaves go through their cycle [faster] because they're drier, but drought years can be beautiful and concentrate the colors and make reds really bright in the right conditions."
Check out the fall foliage predictor map above to see when trees in your area are expected to reach peak foliage.
Related