As I prepare for a Japanese exchange student to stay in our home and scramble to tidy up my messes to show her the very best we Americans have to offer, I'm looking around at my general décor style with a little wink and nod. Of course, we're a work in progress. Of course we need upgrades, clutter reduction and fresh carpet upstairs. But the newest family room additions—a beige ottoman and sleek wooden side table—next to the old favorites, the faux fur rug and Japanese hanging scroll, well, it's coming together.
It's the accumulation of small updates we've added over the seasons that have gotten us to this place, like the new "Scary Cat" electric candle so named by my son that we just picked up on a local jaunt to a sleepy village this past weekend that adds to our Halloween décor. It's keeping up with trends and knowing strategically what we need and adding gradually that seems to work best.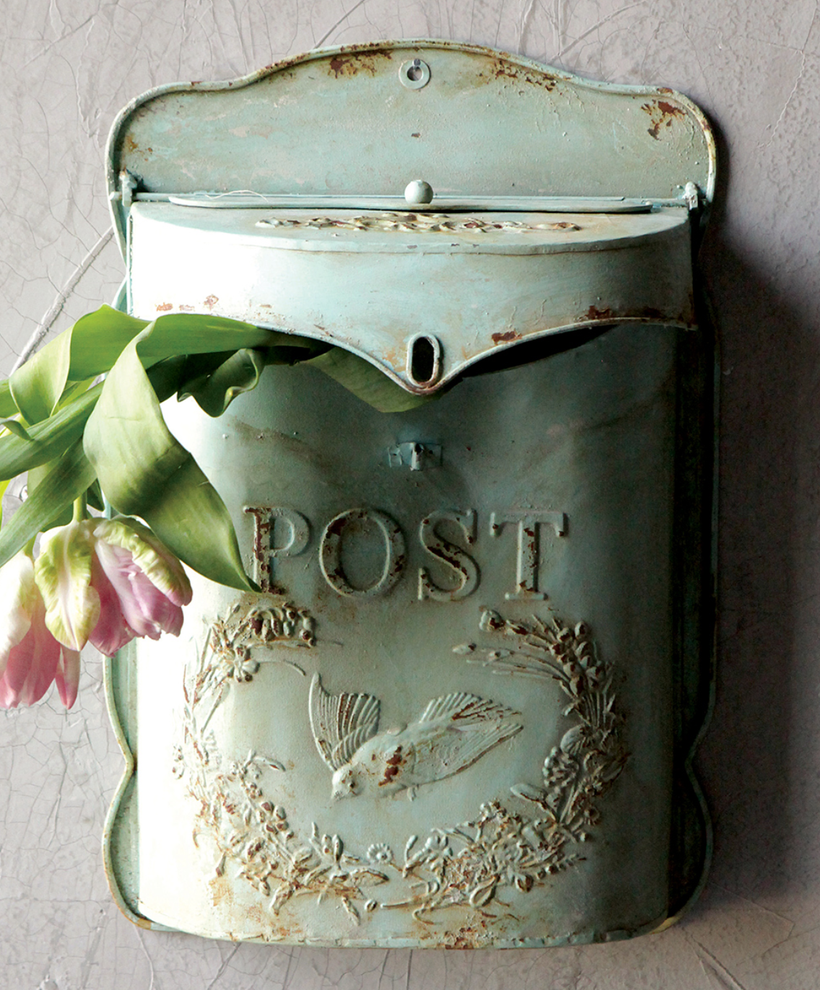 Scour flea markets or online for antique or made-to-look-old pieces the next time you shop, and build a whole corner of a room around a given find.
$47.50, Tin Post Letter Box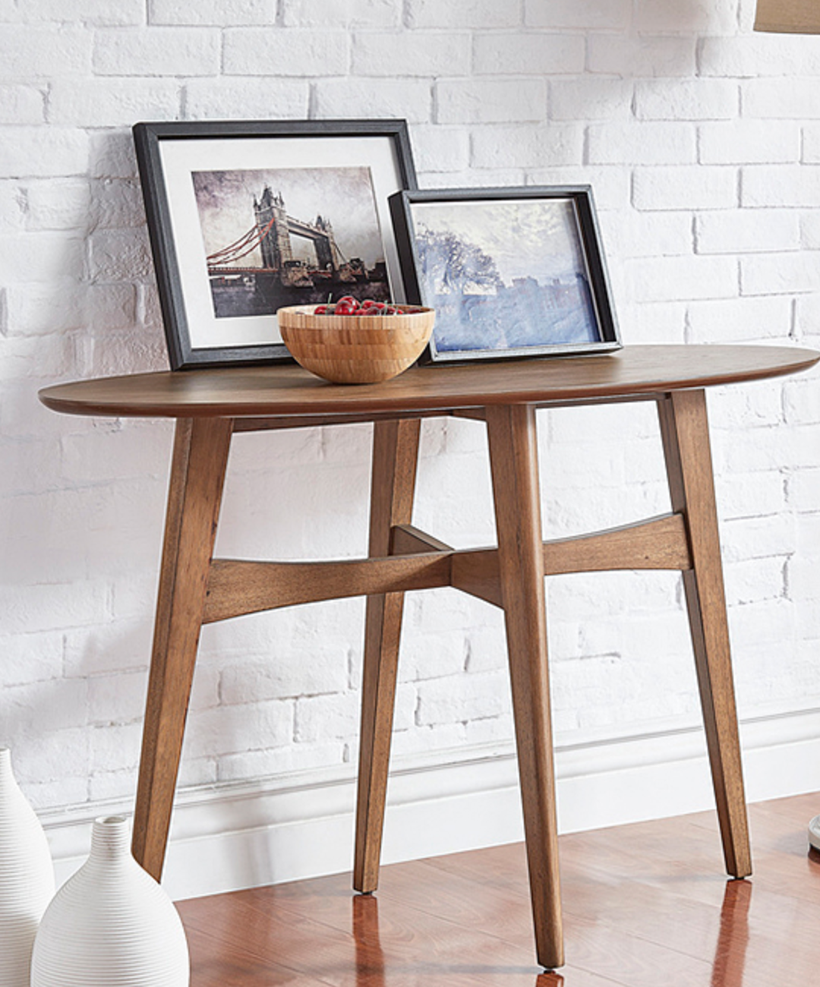 Find quality, crafted pieces for your home that will stand the test of time even as styles change, like this minimalist wooden side table.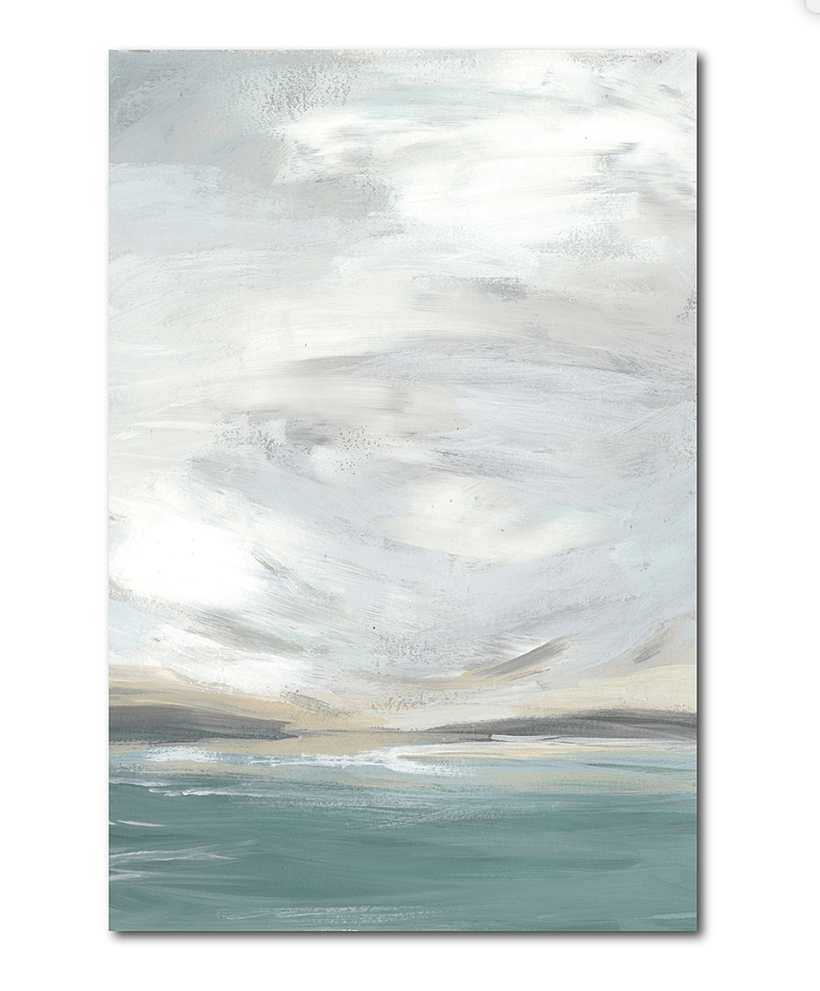 Love neutrals? You're in luck. Beige on beige is on trend this season, and creates a relaxed look for any room. Here a "Seafoam Vista" canvas painting nails this hue concept by a female-owned business, just in time for Women's Small Business Month.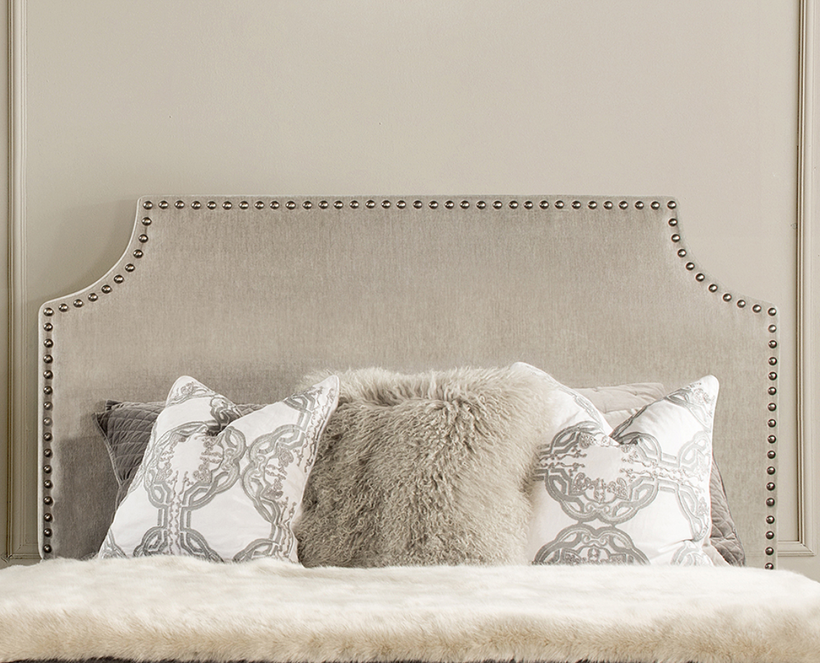 $399 and up, Ash Velvet Dekland King Headboard
Contrasting patterns awaken a space, add an element of fun and encourage people to perhaps plop down and take a seat!
$76, Chevron Helena Ottoman; Serendipity
This glass exudes metallic class and elegance to any countertop or tray no matter what form you choose: a glass bottle, vase, candle holder or hurricane.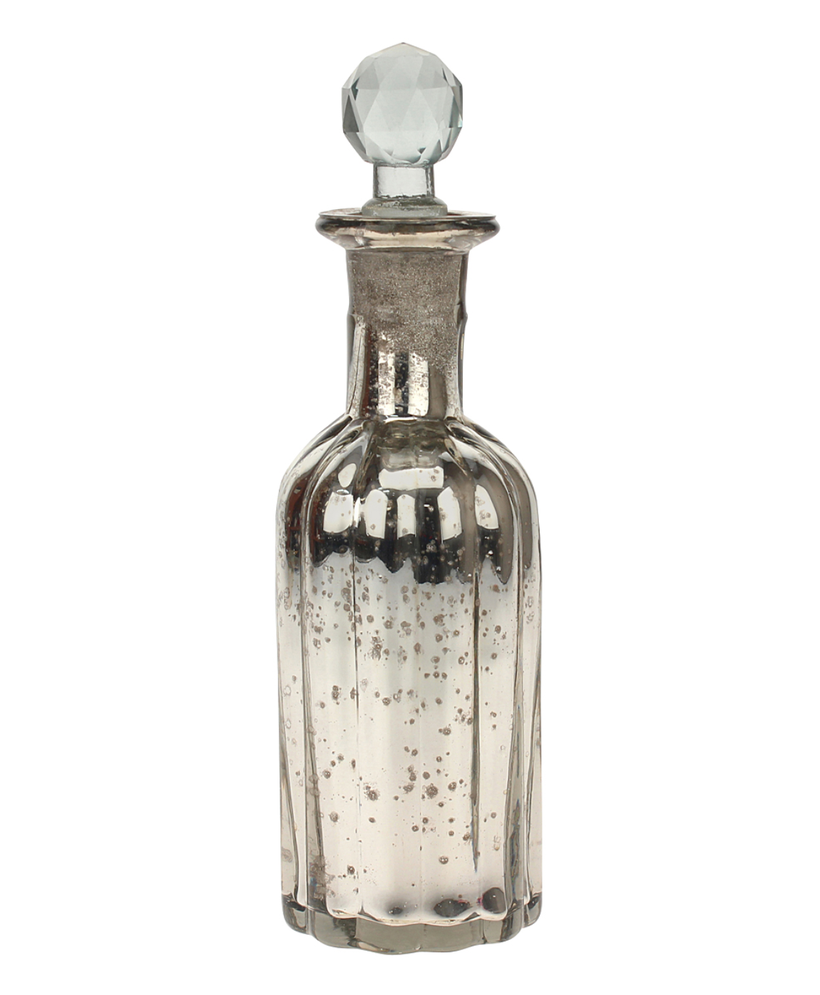 $25, Stonebriar Collection
From this faux fur trimmed pillow to knitted blankets and faux fur throws, textural details add cozy hygge to any room.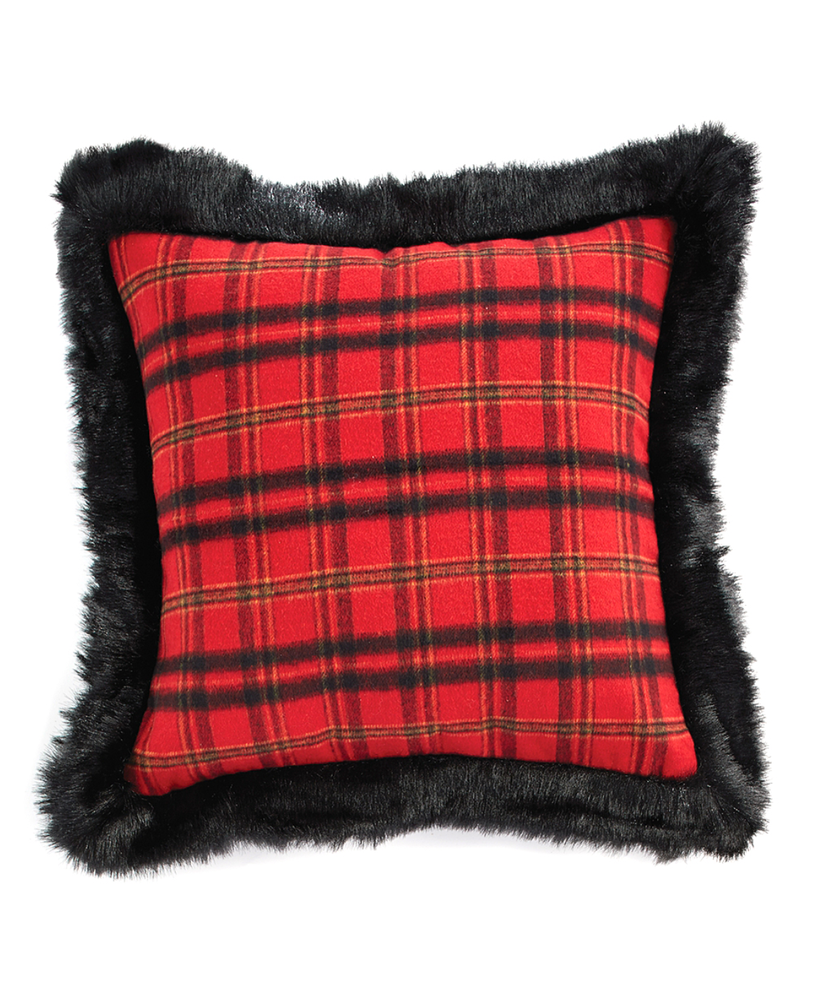 $92, Red Plaid Pillow; Porch & Petal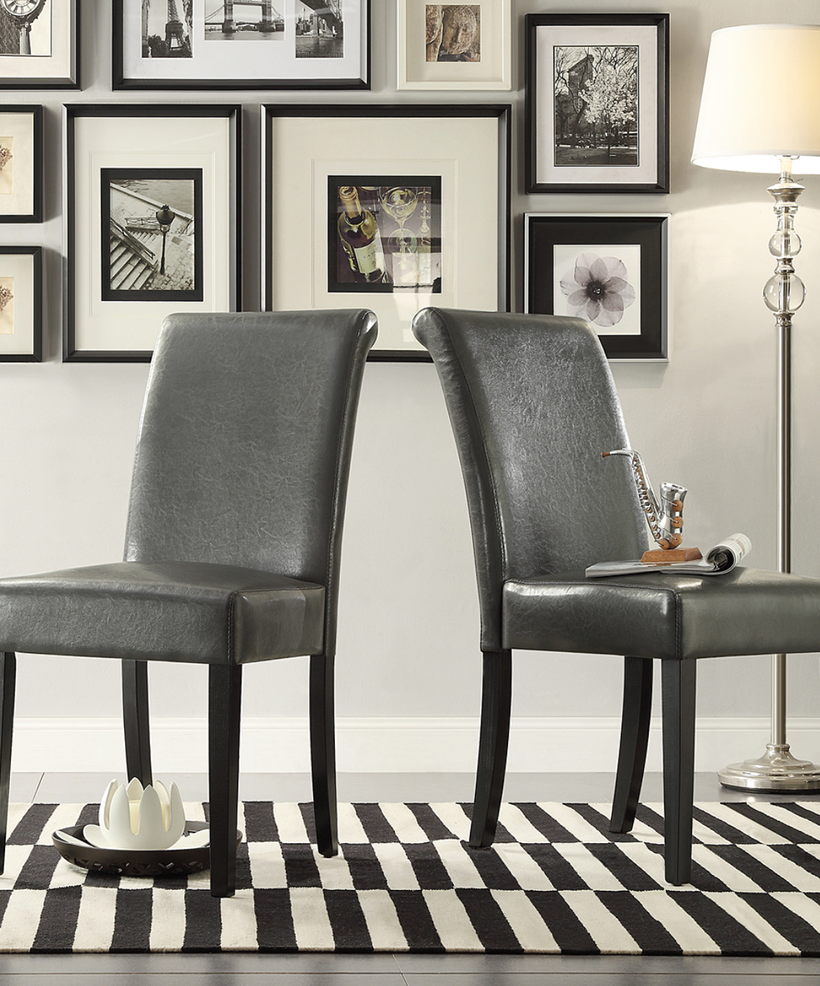 A gallery wall of framed photos becomes an instant gathering spot for lively discussion when it carries a theme such as around your travels, a favorite collection like shells or close up shots.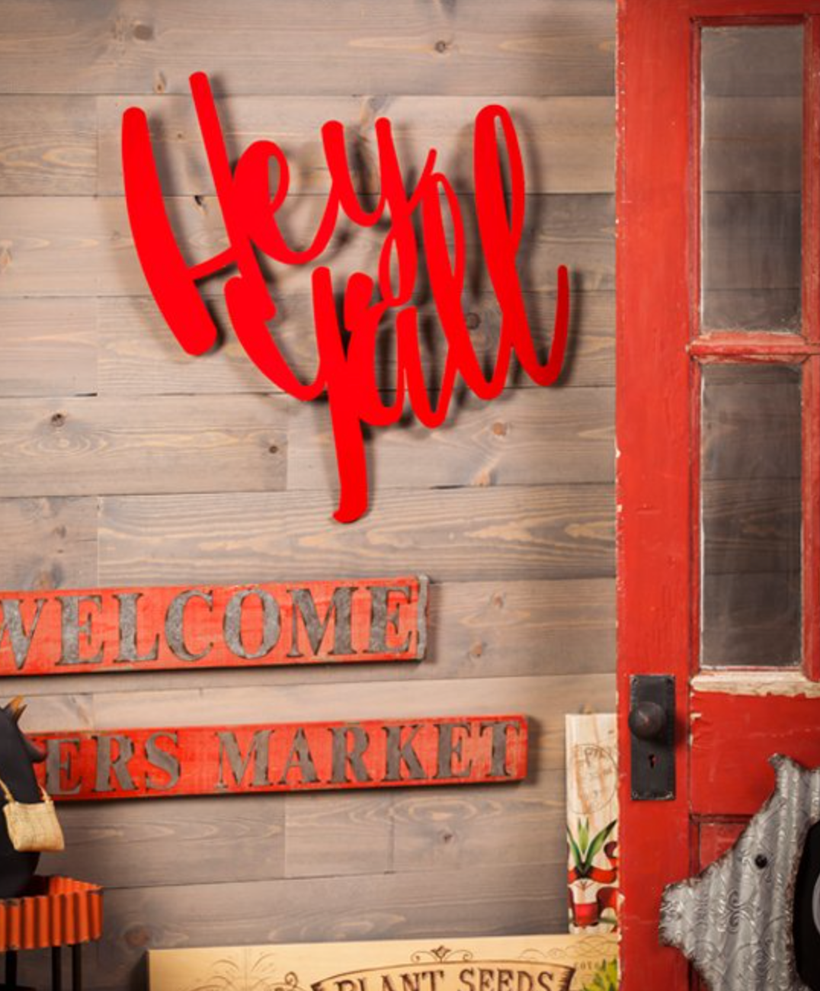 If red is the hottest color in fall fashion, it's also sweeping home décor too. This bold graphic metal wall sign gives you a jolt of energy and warm welcome the minute you bolt through the door.
Calling all HuffPost superfans!
Sign up for membership to become a founding member and help shape HuffPost's next chapter
This post was published on the now-closed HuffPost Contributor platform. Contributors control their own work and posted freely to our site. If you need to flag this entry as abusive,
send us an email
.