What have acclaimed architect Bob Stern and the most stupendous, sexy shoes imaginable, in common? Why, nothing at all, except for the Four Seasons Restaurant. Considering the fabled history of the city's most famous restaurant, at 99 East 52nd Street in the Seagram Building, this is hardly surprising. The atmosphere here is exactly like that at a select club, except that the food and the company are inclined to be superior.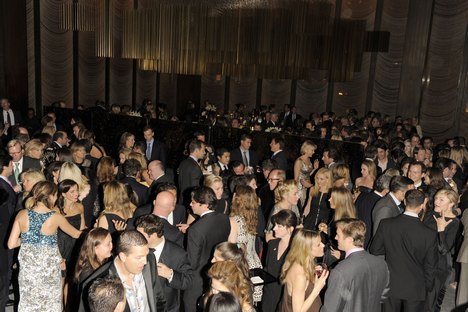 Opened in 1959, the Four Seasons introduced to America the idea of seasonally-changing menus, printed in English, with refined selections, and served with American wine. If, at the Four Seasons, one is surrounded by architecture, art and décor so sublime that the act of dining leisurely becomes a performance piece, the food here, too, represents artistry of a sort that most of us seldom encounter.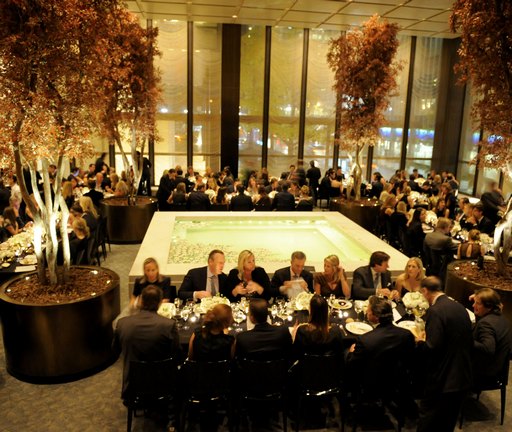 Apart from artificial as opposed to living trees, originally used to denote the seasons in the Pool Room, the restaurant's exceptional classic interior, designed by Mies van der Rohe and Philip Johnson, has remained remarkably unchanged. Curtained with hangings of bronze garlanded beads, and with a bubbling square basin at its center, exuding a mood of Zen-inspired tranquility, the Pool Room is the Four Seasons' principal dining space.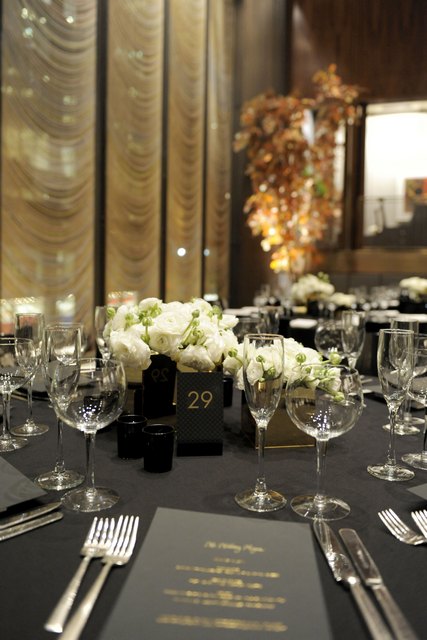 More intimate, and preferred by lunching connoisseurs, is the handsome Grill. In the passage between the two, hangs the majestic curtain designed by Pablo Picasso for the Ballets Russes production of Le Tricorne in 1919. Remarkably, for a spot as exquisite as a Shinto shrine, where it can be more difficult to obtain a reservation than it is to become a member of the Links Club, in 1989 the New York City Landmarks Preservation Commission designated the great Four Seasons an interior landmark!
It was by complaining to my former professor, historian Robert A. M. Stern, that I was first invited to have lunch at New York's most celebrated restaurant. Stern, who heads the Architecture Program at Yale, formerly directed Columbia University's Historic Preservation Program. Acting as a critic for his studio class, which was acessing the historic significance of West Harlem, I objected when a student said that he hadn't recommended landmarking the lobby of the spectacular Beaumont Apartments. 'Why not,' I asked? 'The Landmarks Commission says that apartment lobbies aren't "routinely open to the public," he answered.' Watching this dispute, amused Bob Stern had just smiled. Only when I responded, out of patience, that, 'The Four Seasons isn't routinely open to the public, either, but it's an interior landmark!', did Stern respond with, "What's the matter, Michael, haven't you ever been to the Four Seasons?"
That hadn't, of course, been my point. Nonetheless I was delighted when Bob said, "I will take you to the Four Seasons, Michael!" One felt so grown-up sitting in the Grill Room. The day we went, Philip Johnson, whom I'd met through his older sister, was sitting beside us, awaiting clients and having a drink. We chatted about his affair in 1934 with Harlem singer Jimmy Daniels. Whenever one goes to the Four Seasons, I've discovered, one is liable to spot celebrities. On Maundy Thursday several years ago, friends and I were ushered into the Pool Room for lunch, and there sat George Plimpton holding forth to a large company at an adjacent table.
More recently I attended a splendid dinner there when Bob Stern was honored by the Historic District Council, as one of their Landmark Lions, for exceptional leadership as a preservationist and architectural historian.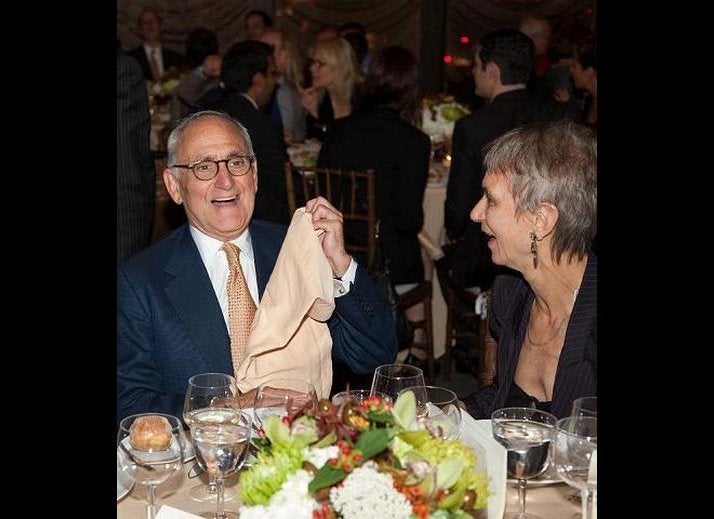 My toast to Bob said it all, really. Here's a sample:

Wheresoever one may go, whatsoever one might earn,
There is no richer profit than those lessons one might learn,
At the feet of that colossus, mild and modest,
Robert Stern!...

For an oeuvre that's impressive, one extending far and wide,
And erudition, put into practice, he has earned his place of pride!

A modernist in youth, he made a rapid rise,
And he quickly saw the truth, as do young men who are wise.
So the beauties of Vitruvius, to Bob Stern's eyes were not lost,
Nor the glory that was Rome, notwithstanding its high cost.
Palladio and Jefferson, each instructed his rare tastes,
For design that bears a lineage, for what's elegantly chaste,
For Shavian-shingled houses, as divined by Stanford White,
Or for Lutyensesque rotundas, all suffused in golden light,...
The HDC Director, Simeon Bankoff was my host, so that I was seated next to his nice wife Hafina Allen. Unlike Bob and most of the other preservationists, Hofina was wearing the most fetching pair of divine green shoes! How wonderful then, that my most recent invitation to the Four Seasons meant as many magnificently shod guest sas anyone could desire.
The occasion was the Society of Memorial Sloan-Kettering Cancer Center's Associates Committee annual fall party on Tuesday, November 16th. Co-hosted with GUCCI, this glamorous shindig was also hosted by charming Amber Heard and Dree Hemingway. Co-Chairs included Allison Aston, Veronica Swanson Beard, Ferebee Taube, and Eleanor Ylvisaker, with Vice-Chairmen Shoshanna Gruss, Dara O'Hara, and Claudia Overstrom.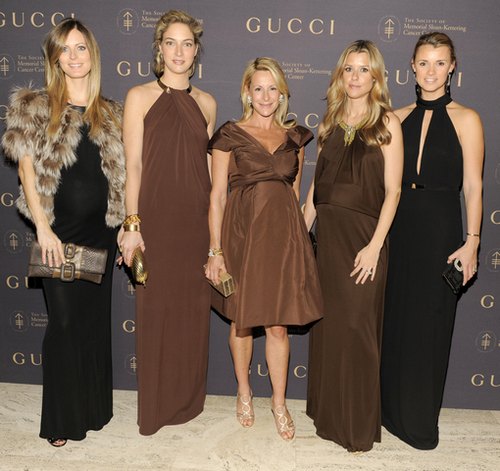 Ferebee Taube, Veronica Swanson Beard, Lisa Errico, Eleanor Ylvisaker, Allison Aston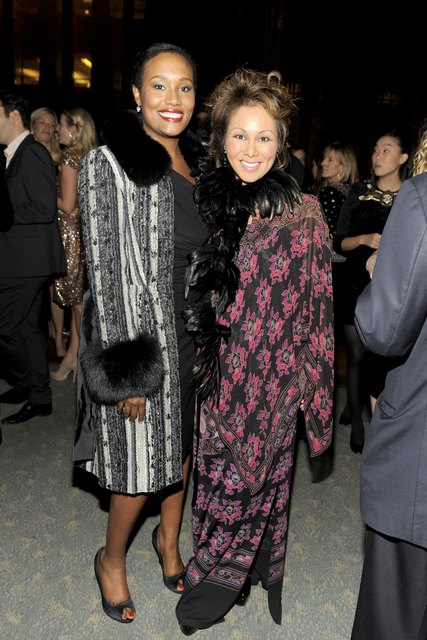 Alexis Clark and Alina Cho MSKCC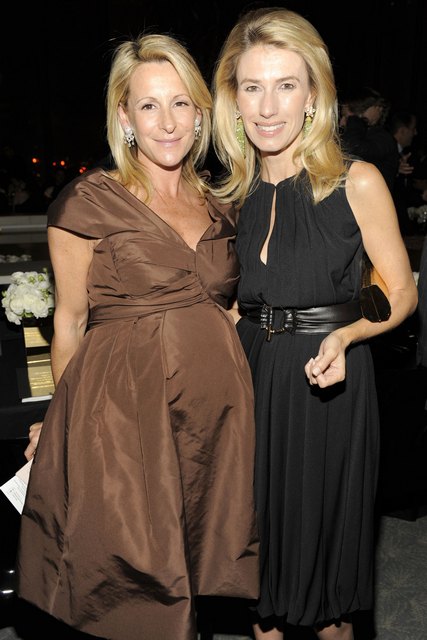 Lisa Errico and Claudia Overstrom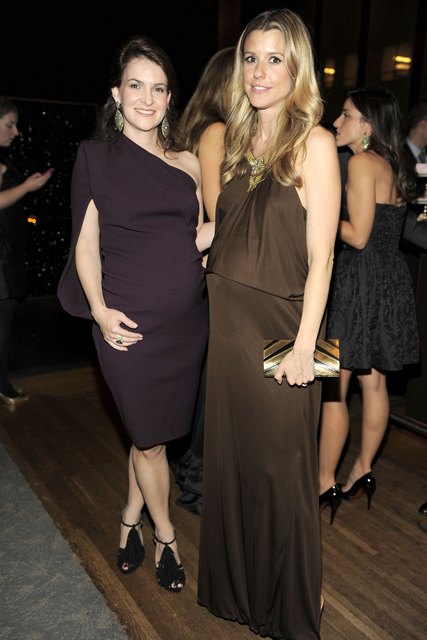 Kimberly Kravis Schulhof and Eleanor Ylvisaker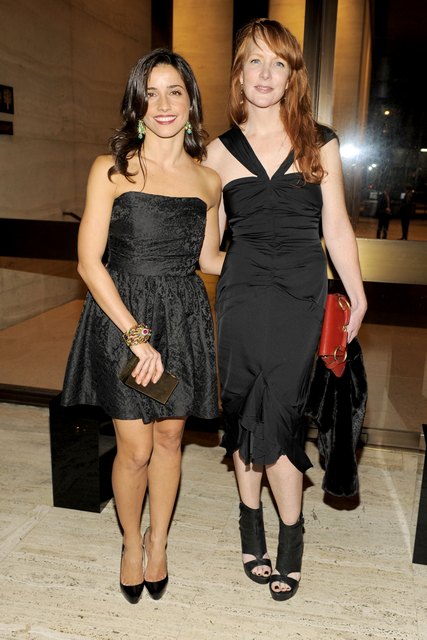 Shoshanna Gruss and Ann Grauso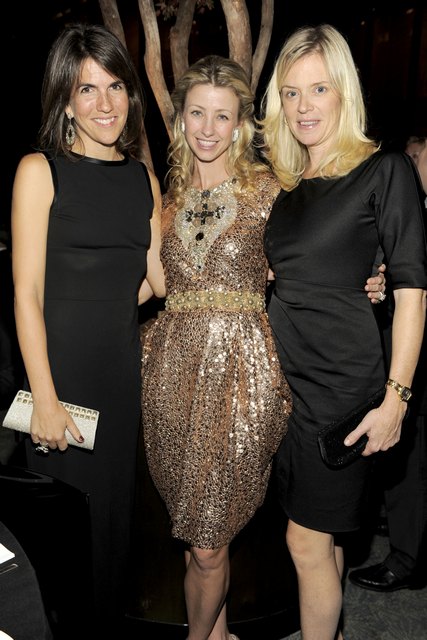 Marnie Worth, Blair Husain, Chiara Edmands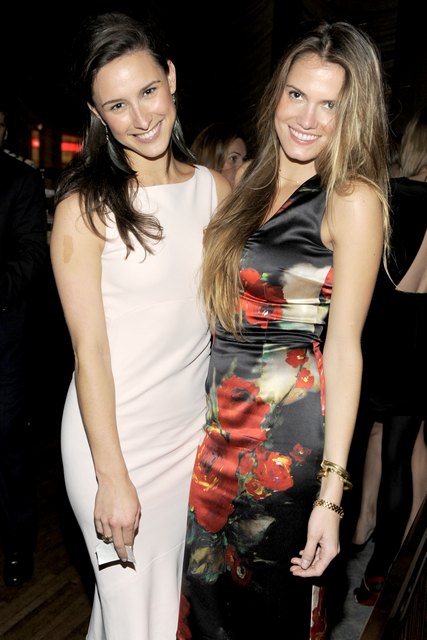 Hillary Hogan and Laura Vasser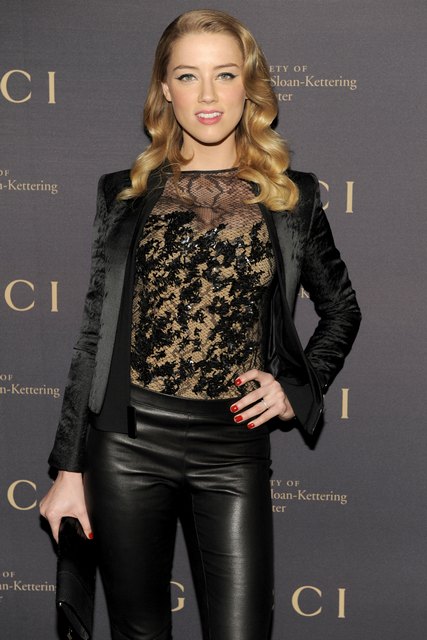 Amber Heard in Gucci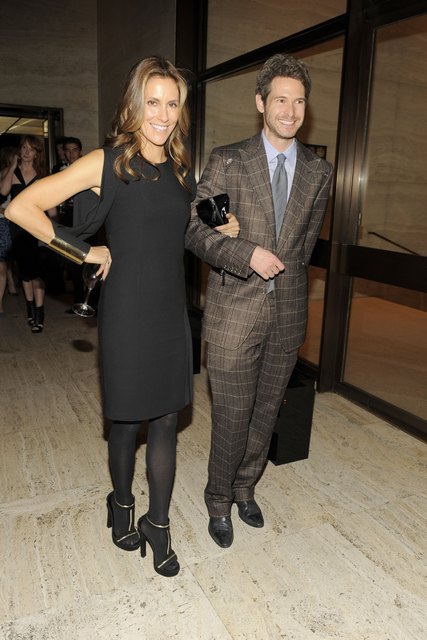 Cristina Cuomo and Bronson Van Wyck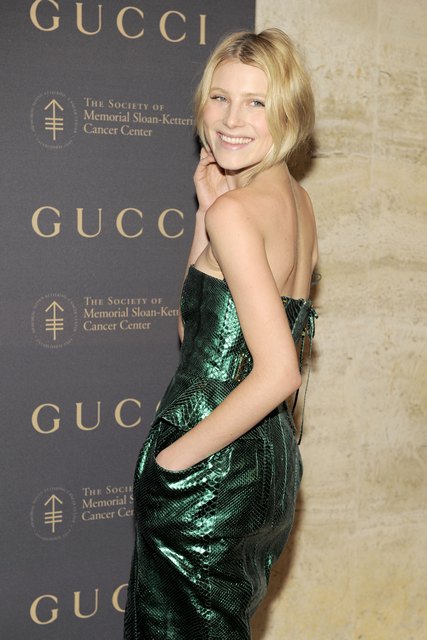 Dree Hemingway in Gucci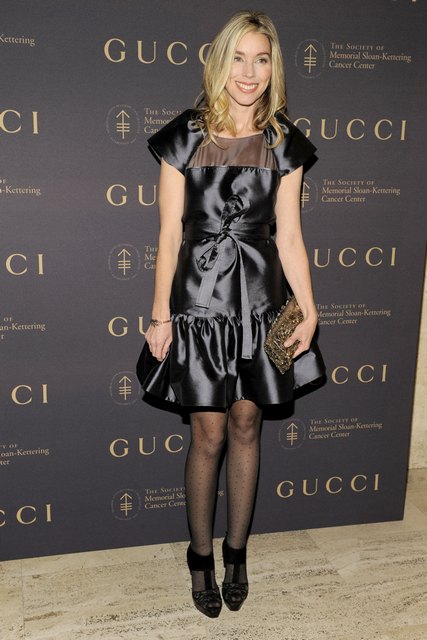 Alexandra Lind Rose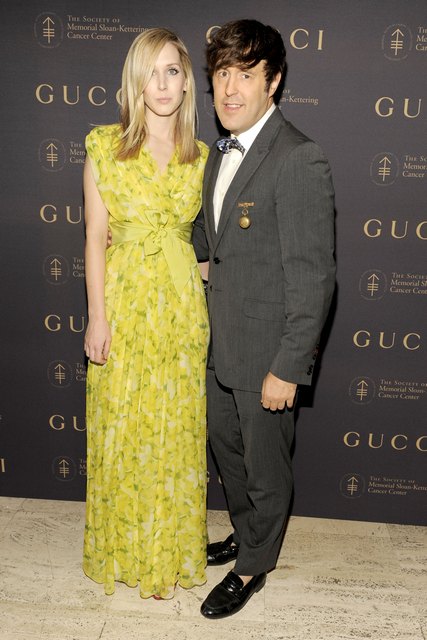 Jane Keltner and Andrew Bevan
An evening of revelry, with cocktails, dinner, and dancing, for a high-profile crowd of tastemakers, raised over $340,000 for the Society's Pediatric Family Housing Endowment, which pays for overnight stays when children and their families come from out of town for treatment at the hospital's renowned Department of Pediatrics . All one can exclaim, in summation, is hot damn! Fabulous fun, fantastic food, sensational shoes, great talk, incomparable style and doing good for others, all at the Four Seasons! Life seldom gets better!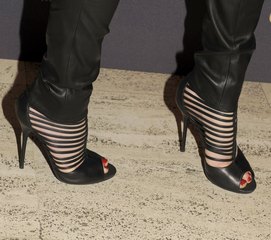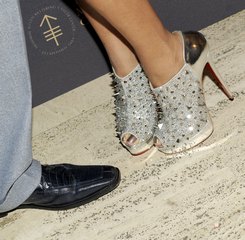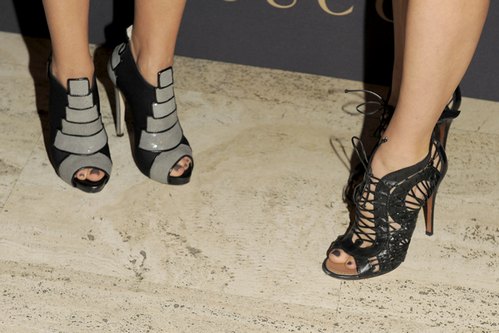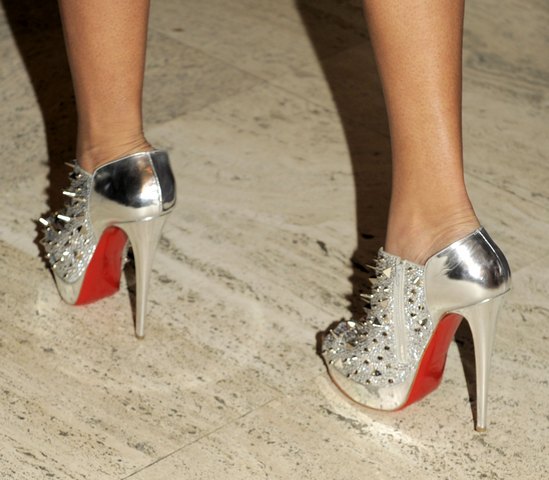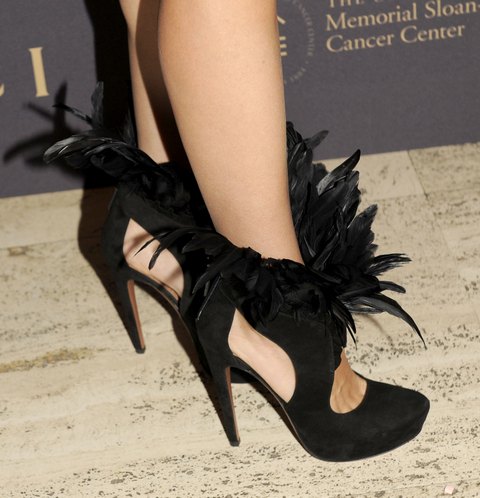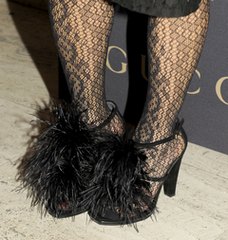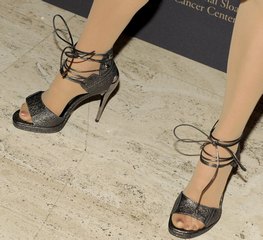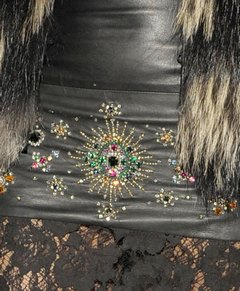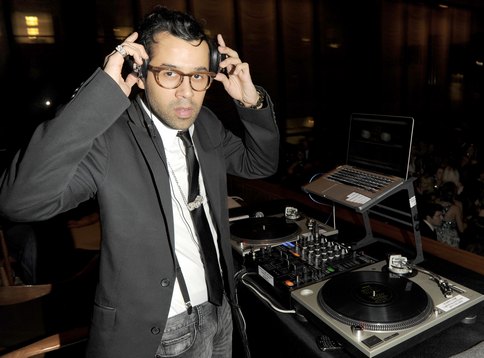 DJ Jus Ske
Photos Courtesy of- CLINT SPAULDING/PatrickMcMullan.com
Related
Popular in the Community