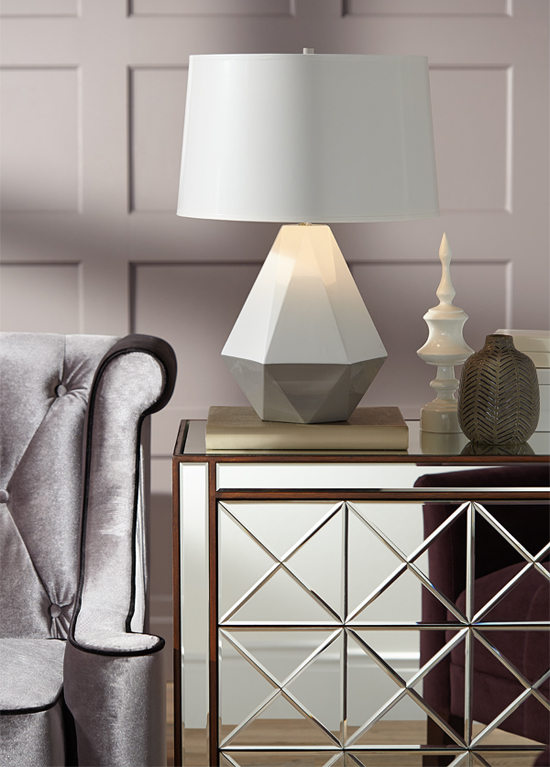 One of my favorite home decor trends this fall is geometric patterns. From lighting to accessories to furniture, it's everywhere -- and with good reason. Geometric patterns are a sophisticated way to add visual interest to a space without being over-the-top (although, you could always take this trend over-the-top if that's your taste!).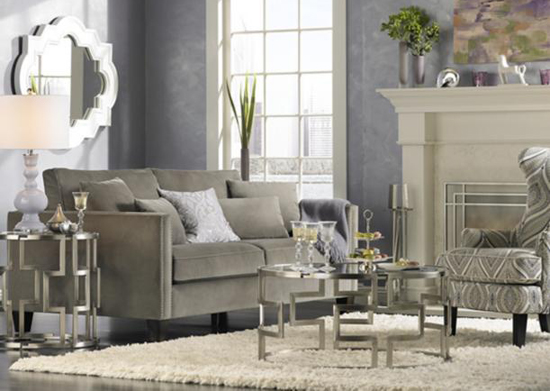 This contemporary coffee table and accent table pairing bring luxe detailing to this living room. The neutral brushed chrome finish and clear glass tops allow them to feel like part of the space, while still standing out with just a hint of pattern. The geometric mirror is a nice additional touch to the decor.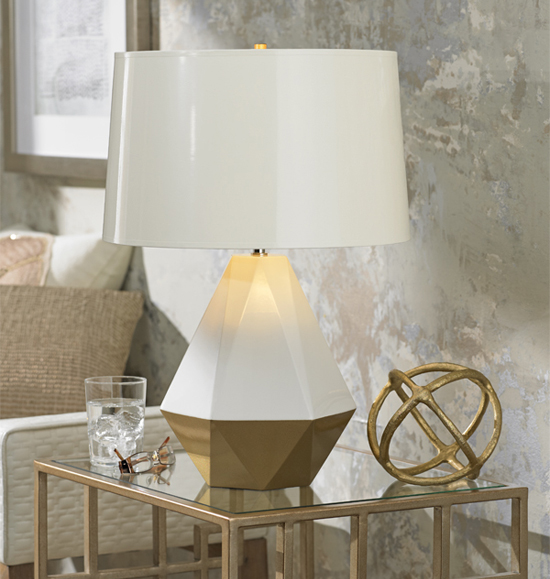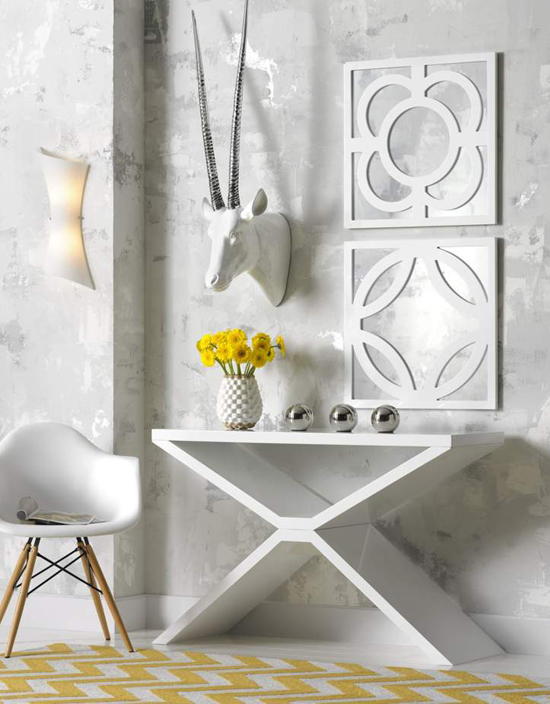 Will you be bold and introduce geometric patterns into your home decor? Or is this fall trend too contemporary for your taste?