There's a big scene going on in Los Angeles and it's not on the set of a big budget movie either. Nope, it is in Los Angeles' downtown area where hotels and restaurants are popping up everywhere and literally changing the landscape and the vibe of the entire area.
As a Los Angeles resident for years I always thought there was never any reason to head downtown.
Au contraire.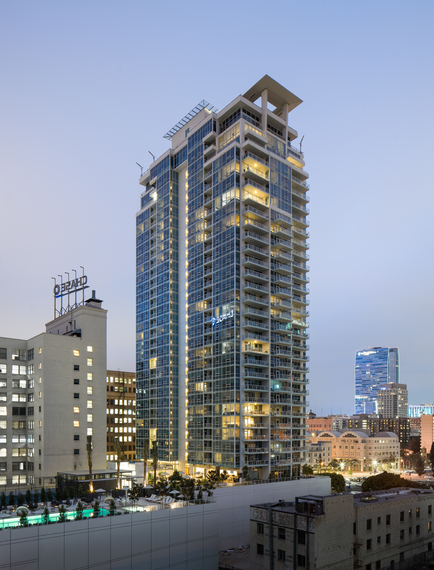 Let's begin the journey at LEVEL Furnished Living on South Olive Street where you can live or you can spend a few nights. I spent several days delighting in great views from my window in a two-bedroom flat and that came with a wonderful concierge and valet service.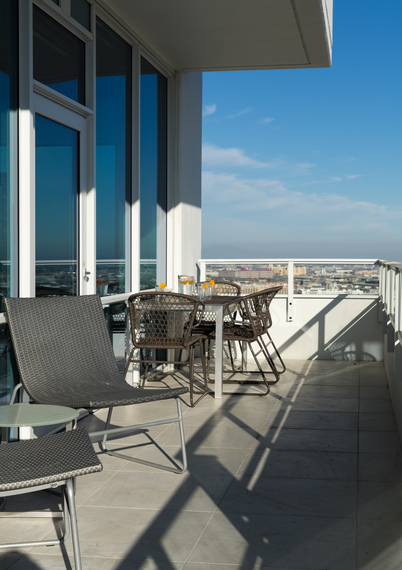 Everything you need is in walking distance of LEVEL, but let's start with the food scene. For breakfast you don't want to miss a place called Eggslut. Touted as being chef driven, the place was founded in 2011 and was inspired by the founders "true love for eggs." The menu offers items that are a balance of comfort and innovation, of course it's eggs cooked every which way you like it all day, every day.
For lunch the Zinc Café & Market on Mateo Street is always hopping for the chic and in the know to grab a bite or it's even a good place for the natural food lover who wants to eat healthy. There are creative vegetarian options that blend American comfort food and Zinc Café & Market is set in an "urban farmhouse" vibe. Check out the olive-tree dotted garden patio, open kitchen and there is even a market and Bar Mateo for drinks after hours.
In the thick of downtown the owners of Shreebs Coffee have relocated from Venice Beach to Downtown LA with a simple concept. The coffee is locally sourced, freshly roasted and served pour-over style, one cup at a time. These days you can find Shreebs Coffee in a shipping container perched on an Astroturf park and it is the first of its kind in Los Angeles. Try the cold brew latte favorites such as Horchata, Choco-Chili and Salted Dulce.
Bierbiesl Imbiss is an Austrian restaurant in downtown LA that makes Austria come alive in the mind and the taste buds. The owner is Chef Bernhard Mairinger, Austrian of course, and he is really tall. And he cooks really good too. The idea for this restaurant is about Austria's street food. Many "imbiss" stands are located outdoors and rarely feature a place where you can sit and enjoy your meals. At Bier Beisl Imiss you can enjoy the street food and sit down while you savor it at the communal seating tables. Try the sausages and then go for the traditional Austrian sandwiches, but save room for pastries to end the meal right.
Le Petit Paris is an authentic French Brasserie and you can choose from breakfast, lunch or dinner in a most romantic setting. Built in 1913, the restaurant is housed in the historic El Dorado building and was once the lobby of the Stowell hotel. The building is listed on the National Register of Historic Places and lounge music plays while diners enjoy the gastronomy making the La Petit Paris experience ooh la la.
For some fun in between meals it's so close to LEVEL you can't miss it. The Grammy Museum was one of my favorite museums of all time. I was inspired and you will be too since it is an interactive celebration of the power of music. There are four floors of exhibits, films that offer a look at some pretty inspirational musicians from our time and you will also learn a little about the creative process of making music too.
It was an option so I had to do it. The Los Angeles Gun Club and I even shot a few rounds from a .357. It is the only firing range in Los Angeles and it has been there since 1989. If you want some target practice, want to possibly see a celebrity working on his skills for a movie and, you want a friendly and knowledgeable staff to help you through it, this is the place to visit. They have an amazingly wide selection of firearms and ammunition to choose from and they welcome shooters of all levels. If you have always wanted to try it and just haven't yet then just do it, only in LA.
Another option to spend a few nights in the downtown area, but for a completely different vibe the Luxe City Center is a good spot. Just seconds from L.A.'s skyscrapers as well as being near STAPLES Center, the Microsoft Theater at L.A. Live, Little Tokyo, the Garment District and Dodgers Stadium, you can get anywhere quick. If nothing else, definitely nosh at niXon global kitchen + patio lounge serving lunch and dinner and promising some great views of downtown LA.
Further afield from LA proper:
To the ocean, of course since you are in Los Angeles, right?
On your way down stop in at Century City and grab some lunch at RockSugar Pan Asian Kitchen. I love the chef, Singapore-raised, New York-trained chef Mohan Ismail because every time I go in there he remembers me and sends out my favorites. Who can argue with that? The restaurant showcases the flavors of Thailand, Vietnam, Malaysia, Singapore, Indonesia and India so needless to say it is an extensive menu. Try the Indian Samosas and the Vietnamese Shaking Beef and definitely save room for dessert like the Caramelized Banana Custard Cake.
Oh, and did I mention during my Los Angeles experience that I was also turning heads in the 2016 Volvo XC90? The XC90 is fully redesigned and meant to turn heads too. It has second and third row seating so there is plenty of room and in true Volvo fashion a plethora of standard safety features. Even better it glides and makes the entire driving experience as excellent as your trip to Los Angeles. Heck, if you own one you can even drive it to LA instead of flying there, it's more comfortable and the gas mileage is healthy at 20 miles per gallon in the city and 25 miles per gallon on the highway.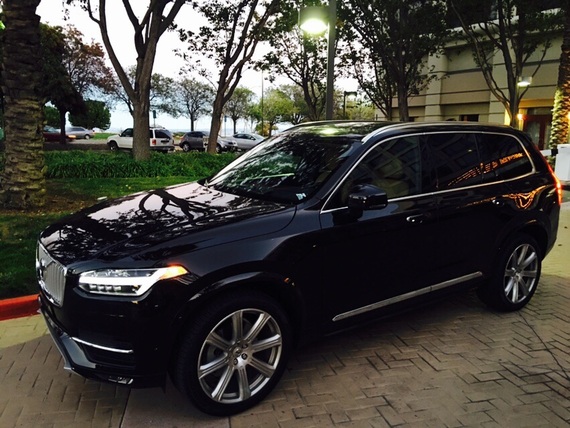 Turning heads by the way is the thing to do in LA and boy did I look good driving up to my oceanfront hotel; that would be the Ritz-Carlton, Marina Del Rey in the snazzy Volvo XC90. You know you are driving a nice ride when the valet folks leave the car parked in front of the hotel to show it off.
Like all Ritz-Carlton's this Marina del Rey location is above average luxury, excellent service all around and worth a few nights. The restaurant on premises is the Cast and Plow that features signature cocktails and a farm-to-table menu in a waterfront dining setting. You order small plates from a menu that features sustainable seafood, all-natural beef and locally sourced produce. While you're spending your days at the hotel you can also explore the area on bike and head to the Venice Boardwalk or the Santa Monica Pier for a real taste of Southern California.
A bit further south in Orange County is the Shorebreak, a Kimpton Hotel in the sunny beachside town of Huntington Beach where the pier is just steps away and stretches 1,850 feet into the Pacific Ocean. The Shorebreak is also the perfect place to find some time to rent a fishing pole and fish or buy a kite over the waves in this picturesque destination.
On site, Zimzala serves breakfast, lunch and dinner with an ocean view and the chef is all about the bountiful produce that grows in southern California year-round.
For more information about visiting the LA area check out www.discoverLosAngeles.com.
For more auto tips and information follow Rita @RitaCook13 or on Instagram at RitaCook13.
To hear more about Rita's travels listen to her every Saturday night on WTIM radio at 7 p.m. CST or visit http://theinsidermag.com for archived episodes.