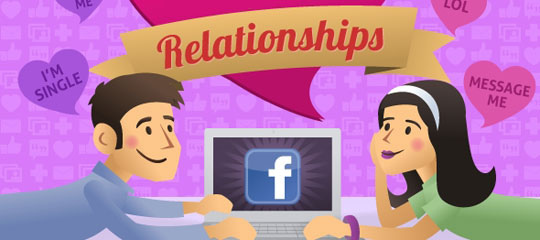 Ninety-seven percent of marketers utilize social media, according to Forbes contributor Jayson DeMers. Statistics gathered from the Social Media Examiner also reveal another 85 percent of users who are not certain of the best means. The relationship between those who recognize the value of social media and the tools themselves can be likened to a single person desiring a mate. You may wish for a companion or a life partner, but feel clueless when it comes to choosing the RIGHT partner. Hootsuite is the soulmate for the heartbroken in the digital world. Here are a few reasons why you might just spend your next date night with your laptop.
1. Assorted Digital Treats
No need for ginormous gift baskets filled with foreign objects in the name of love. With this tool, you can get what you want and need. You can manage all of your social networks within one intuitive dashboard. After adding your preferred social networks into Hootsuite's portal and verifying login credentials, you can easily select which social media site you would like to distribute each individual message to. You can separate those steamy personal rants from your otherwise, classy and professional correspondence. Stream messages to Twitter, Facebook, LinkedIn, Google+, Wordpress and Foursquare with one easy click.
2. Pace Yourself
There are several plans to choose from if you would like to take the leisurely approach in your social media courting. No love lost. Hootsuite's free plan allows you to use up to three social profiles and up to two RSS feeds, while you become acclimated to its features. With the Pro plan, you can add up to 100 social profiles, team members, app integration and enhanced analytics. Other features include message scheduling, unlimited RSS feeds and access to the Hootsuite University. Corporations, Organizations and Governments can experience unlimited social profiles, reporting, app integrations, RSS feeds, message archiving and geo-targeting.
3. Sweet Message Distribution
If you enjoy your freedom, you will appreciate Hootsuite's efficient message scheduling tools. Compose your message, attach your image, and click the calendar button. Select the opportune date and time and then click schedule. If requested, you will receive an email when your messages are sent.

The new suggested content feature allows you to submit three content topics and allow Hootsuite to pre-populate a list of articles to distribute on your behalf. You decide what and where the content should be sent. You can also upload up to 350 messages by bulk with a .csv file. There's no excuse when it comes to maintaining a professional bond with your audience.
4. Get Engaged
Huffington Post contributor Bianca Rothschild says, "Improving the level of engagement on your social media channels can be an ongoing and relentless task," in her blog 7 Ways to Increase Your Social Media Engagement. Hootsuite simplifies this undertaking. You can effortlessly locate your potential customers by streaming relevant topics and keywords.
Select your targeted keywords and watch the action unfold within your dashboard. You can then easily share links, Retweet, reply, follow and comment. Personalize your dashboard to view information that best fits your needs; including home feeds, mentions, direct messages and tweets. You can also explore current events by searching the latest hashtags and trending topics.
There are many fish in the sea when it comes to social media management, but Hootsuite lets you play cupid. Your next tweet could turn out to be the golden arrow that sweeps your clients to be off of their feet.
REAL LIFE. REAL NEWS. REAL VOICES.
Help us tell more of the stories that matter from voices that too often remain unheard.