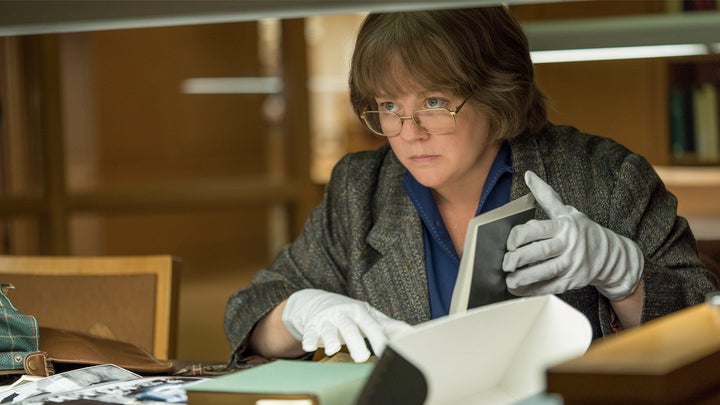 It's time to raise a glass with Melissa McCarthy, share a smile with Robert Redford and blanch in terror at Daniel Kaluuya. All three give some of fall's most exciting performances, as seen at last week's Toronto International Film Festival. The list continues, headlining an awards season that's hardly lacking in unexpected turns. Maybe you've heard a thing or two about a little nobody named Lady Gaga? 


Daniel Kaluuya and Brian Tyree Henry in "Widows"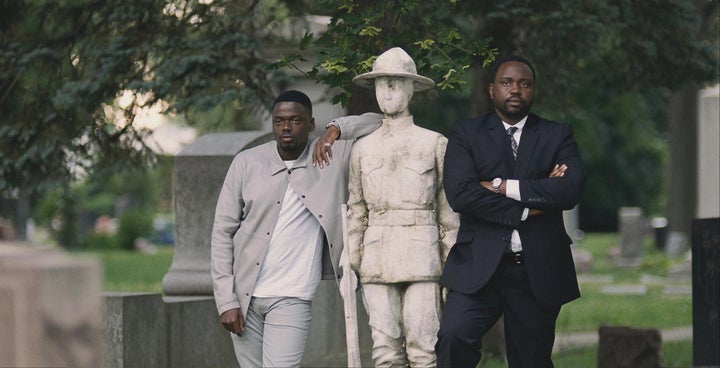 When considering Steve McQueen's heist thriller, it seems like a crime to illuminate two men in a sea of electric female performances (namely Viola Davis' and Elizabeth Debicki's). But as the movie's menacing villains, Daniel Kaluuya and Brian Tyree Henry take the crowns, sneering and snarling as they threaten the aforementioned women with a $2 million expiation their late husbands failed to provide. Kaluuya in particular, with his saucer eyes and curling lips, becomes the stuff of nightmares ― precisely what it takes to go toe-to-toe with someone as commanding as Davis and as endearing as Debicki.
Melissa McCarthy and Richard E. Grant in "Can You Ever Forgive Me?"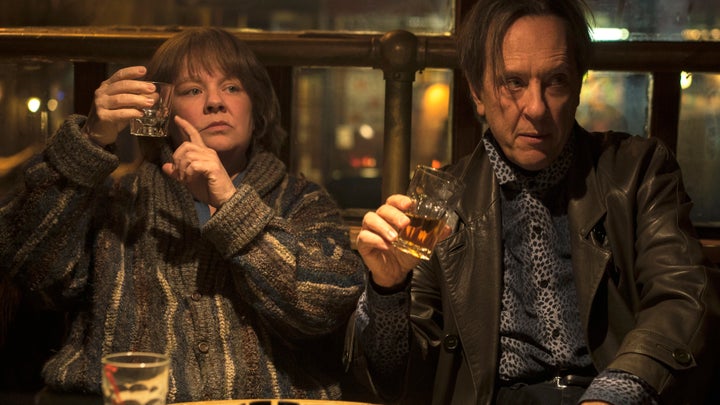 We love to be awestruck when funny actors go dramatic, but it makes perfect sense that physical comedians can capture visceral melancholy just as thoroughly. That's especially true for Melissa McCarthy, one of America's premium movie stars, who sinks into the lumbering dolor of Lee Israel like she's carried the biographer's burdens on her shoulders for far too long. Three months behind on rent payments and unable to find work, the real Israel took to forging literary correspondences by Dorothy Parker, Noël Coward and Nora Ephron ― a financial and emotional reprieve that lets McCarthy draw a line between Israel's longtime ennui and her sudden animation. 
The true joy of "Can You Ever Forgive Me?" is the relationship between Israel and her vagrant drinking buddy, played by a showstopping Richard E. Grant. Bonding over their lonely queer lives in a changing New York City, he is the id to her ego, making Marielle Heller's film something of a buddy comedy. Like their characters, McCarthy and Grant are great on their own but better together.
"Can You Ever Forgive Me?" opens Oct. 19.
Sofia Boutella in "Climax"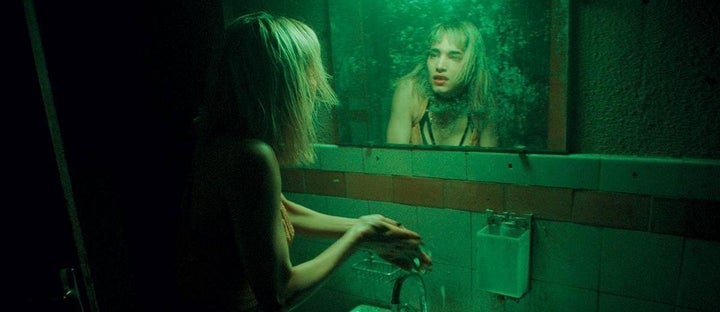 Movies with multihued psychedelia are often likened to acid trips, but rarely is that truer than in "Climax." Noted provocateur Gaspar Noé, whose previous film opened with 3-D ejaculation, snakes through neon halls as a free-spirited French dance troupe sinks further and further into an LSD bender from hell. The controlled chaos coalesces around a choreographer named Selva, played by Sofia Boutella as though a current is coursing through her body, zapping her into submission as events get rowdier. Captured in long tracking shots, Boutella reacts to the bedlam in real time. Her face is a thrilling tour guide, both funny and frightening. Upon stumbling into a bathroom and peering into a mirror, she leaps back in horror as the pulsating music bop-bop-bops in the background ― a knee-jerk reflex that perfectly encapsulates the agony and ecstasy of this wild ride.
No release date has been set.
Bradley Cooper and Lady Gaga in "A Star Is Born"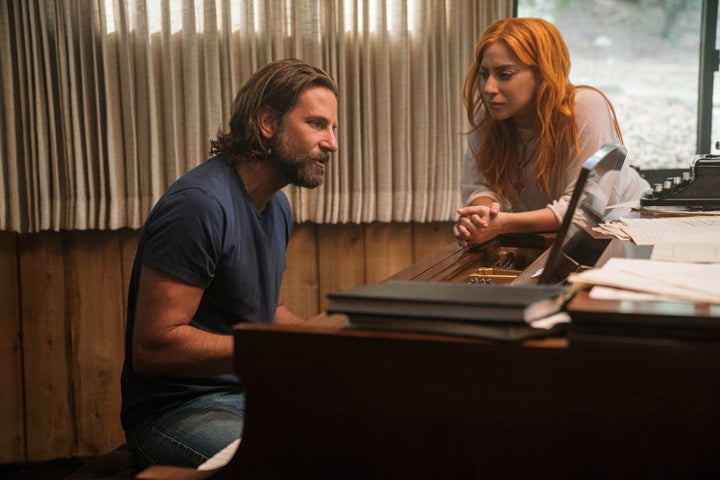 In an early "Star is Born" scene set at the bar where Lady Gaga's Ally sings cabaret, Bradley Cooper's grizzled Jackson Maine peels an adhesive eyebrow from her forehead with the sensual verve of someone who is truly seeing a person for the first time. That's the trick to their performances: Gaga and Cooper always see each other, their eyes in search of a connection that comes as naturally for their characters as it does for them. The third remake of this classic romantic tragedy had no right to be as wonderful as it is, but Cooper and Gaga sell the narrative of rising and falling fame with an intimacy their predecessors can't match.
"A Star Is Born" opens Oct. 5.
Steven Yeun in "Burning"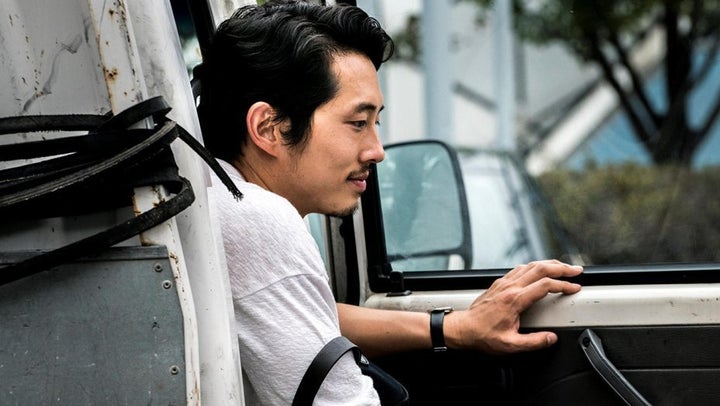 Steven Yeun is having a hell of a year, all leading up to his sexy-eerie charisma in "Burning." Yeun's soft smirk haunts Chang-dong Lee's thriller, which first introduces the "Walking Dead" alum as the smooth-talker next door and then slowly peels back layers to reveal an enigmatic character both hard to find and impossible to escape. When the woman (Jeon Jong-seo) he'd been seeing disappears, a mutual friend (Yoo Ah-in) turns to him with suspicion, igniting a cat-and-mouse seduction that risks going up in flames. Yeun's unfeeling gaze never relents, and through him we experience the coldest of truths: You can't know a person, no matter how hard you stare.
Timothée Chalamet in "Beautiful Boy"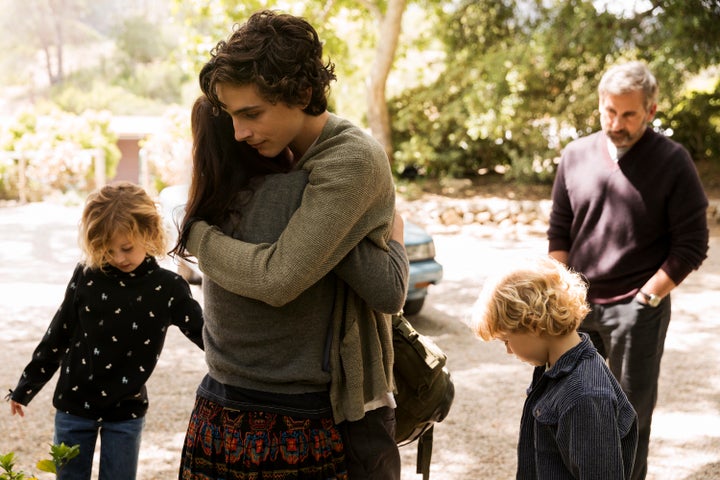 "Call Me by Your Name" and "Lady Bird" made Timothée Chalamet an instant star, and "Beautiful Boy" confirms that 2017 was no fluke for the young actor. Playing a meth addict struggling to stay clean as he starts college, Chalamet is all antsy sluggishness and glassy-eyed desperation. Without drifting into the live-wire territory that can turn junkies into clichés, Chalamet walks a tightrope that threatens to snap under the weight of its vulnerability. "Beautiful Boy" doesn't quite deserve a performance this delicate. Its fractured structure flattens the movie into a slog, but Chalamet brings his all and then some. A star is immediately reborn.
"Beautiful Boy" opens Oct. 12.
Natalie Portman in "Vox Lux" and Elisabeth Moss in "Her Smell"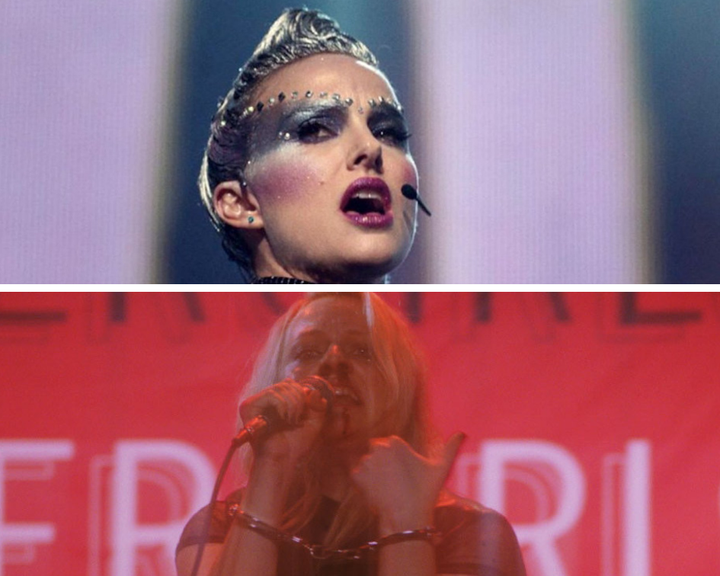 The music industry got a bad rap at TIFF this year, with a handful of films challenging the machinery that guzzles up pop stars and rock darlings for public consumption. Two provocative examples are "Vox Lux" and "Her Smell" ― movies that didn't skimp on their eyeliner budgets.
In the former, directed by Brady Corbet, Natalie Portman plays a bonkered-out Katy Perry type with a hateful temperament and a jarring connection to American terrorism. In the latter, directed by Alex Ross Perry, Elisabeth Moss storms through studios and concert halls as a rattled Courtney Love analog with little self-control or empathy. "Vox Lux" and "Her Smell" put the record-making business on trial, invoking addiction, fame and wealth in searing fell swoops. But they are, more than anything else, barnstormers for Portman and Moss, teed up with maximalism that's as harrowing as it is exciting.
Release dates have not been set.
Robert Redford in "The Old Man & the Gun"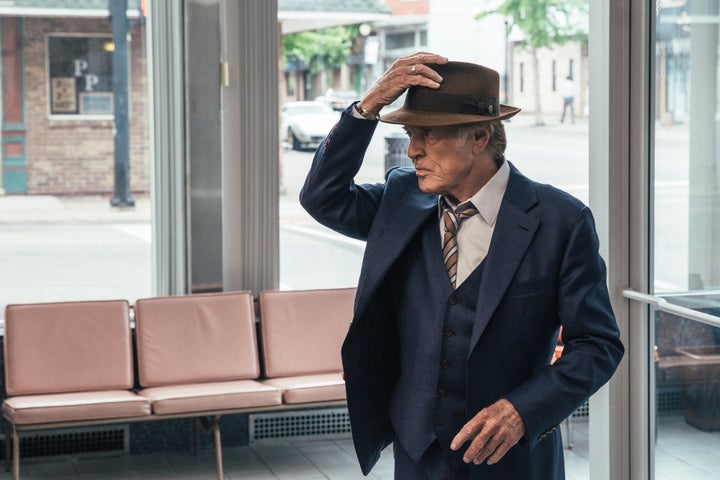 For his final number, Robert Redford is lucky to have "The Old Man & the Gun." It's the fascinating true story of a smiley man who robbed banks and fled prison without hurting a soul, but moreover it's an evocative fable about a life lived on one's own terms ― a fitting sendoff for Redford, who remains one of the greatest movie stars to walk this planet. Handsome as ever at 82, he floats through "Old Man" with the melancholy of someone realizing his days are numbered and the ebullience of someone who accomplished exactly what he wanted as time crept by. A montage spanning Redford's younger days reminds us of the way we were, captured through the eyes of a legend. How lovely.
"The Old Man & the Gun" opens Sept. 28.
Calling all HuffPost superfans!
Sign up for membership to become a founding member and help shape HuffPost's next chapter