I can't tell you how many times friends and colleagues have asked me, "What am I supposed to put on fall salads?" Summer apparently spoils us so much with its bounty of produce that we're stymied when fall arrives, overwhelmed with thoughts of pumpkin spice lattes and creamy bowls of macaroni and cheese.
Well, here's some great news ― fall flavors make the best salads around. While a few of the season's best ingredients might need to be cooked in advance ― think butternut squash, sweet potatoes or crispy bacon ― no one's allergic to a little planning. Preseed your pomegranates so you can sprinkle them onto your salad, keep some cooked quinoa in your refrigerator and toast up some nuts. With just a little preparation, you've got an entire season of satisfying salads in your future.
Check out 19 of our favorite salad recipes below for inspiration.
Fall Harvest Roasted Butternut Squash and Pomegranate Salad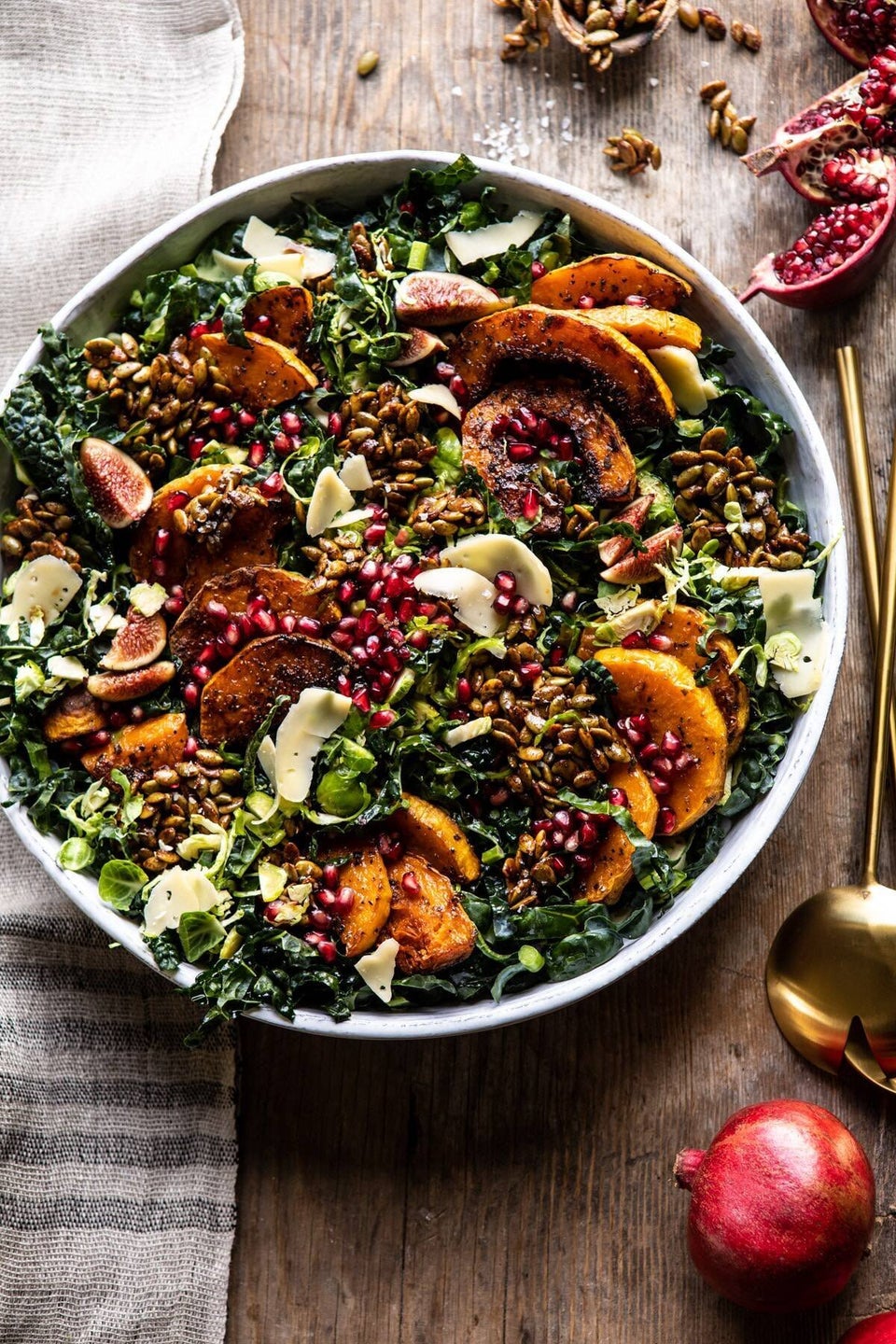 Healthy Shredded Brussels Sprouts Salad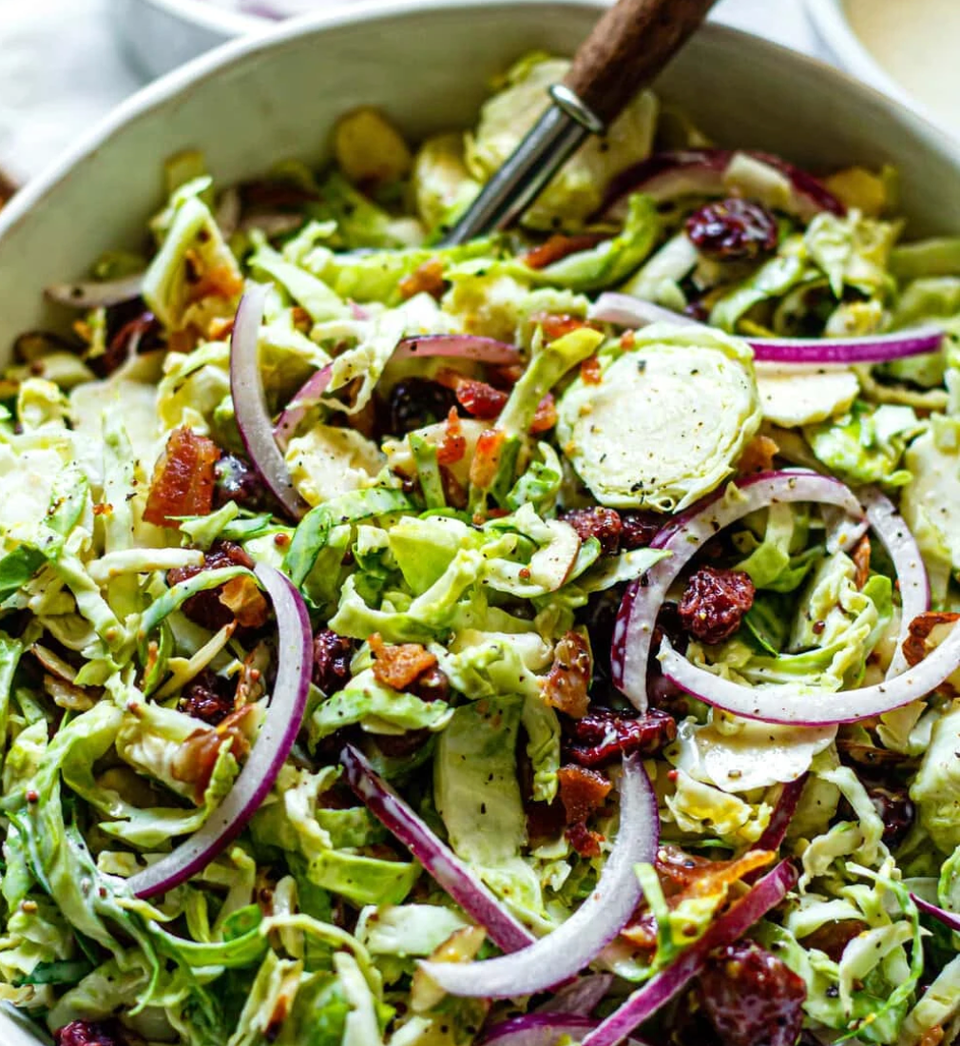 Harvest Fall Salad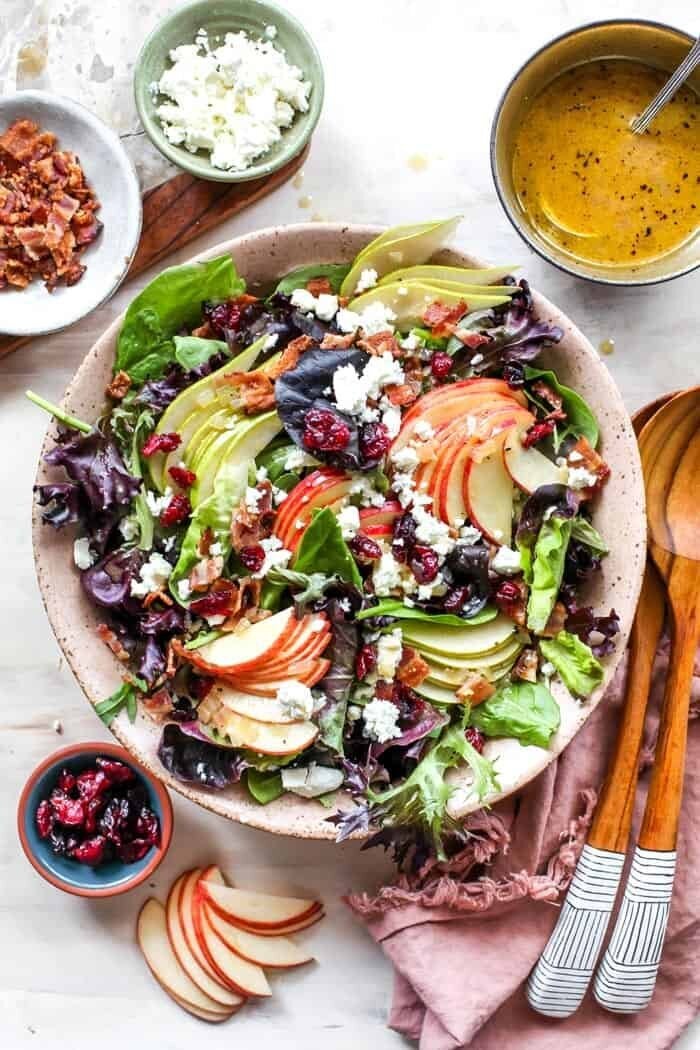 Roasted Delicata Squash Salad With Bulgur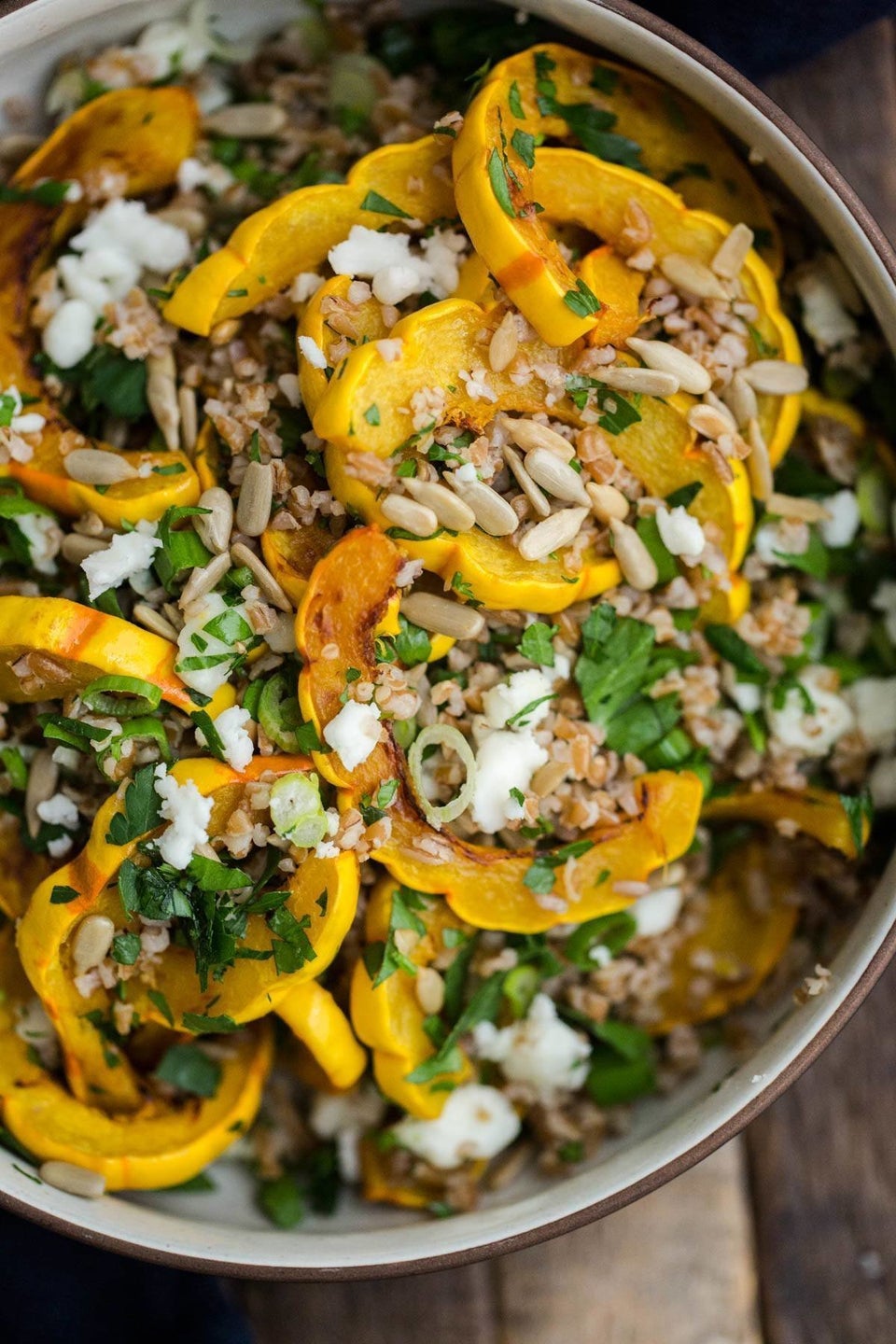 Thai Crunch Salad with Creamy Peanut Dressing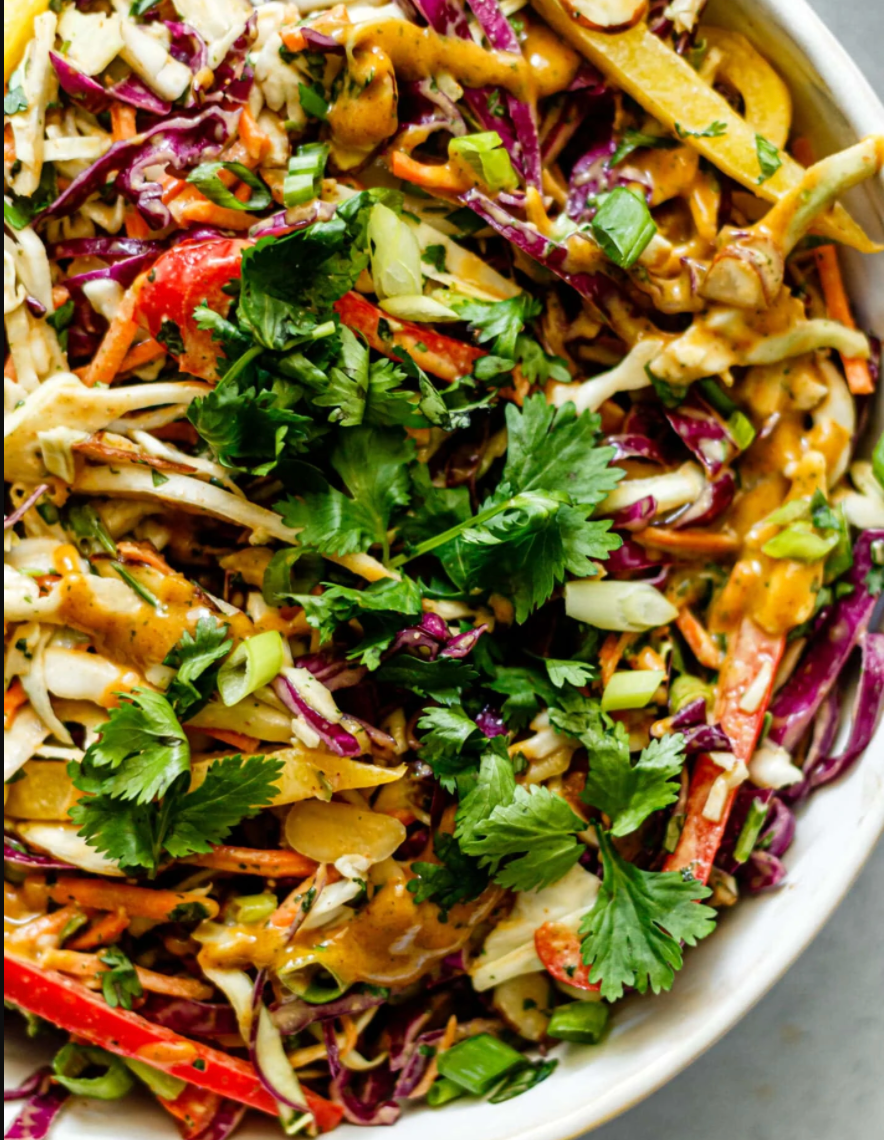 Kale Caesar Salad with Sweet Potatoes and Crispy Chickpeas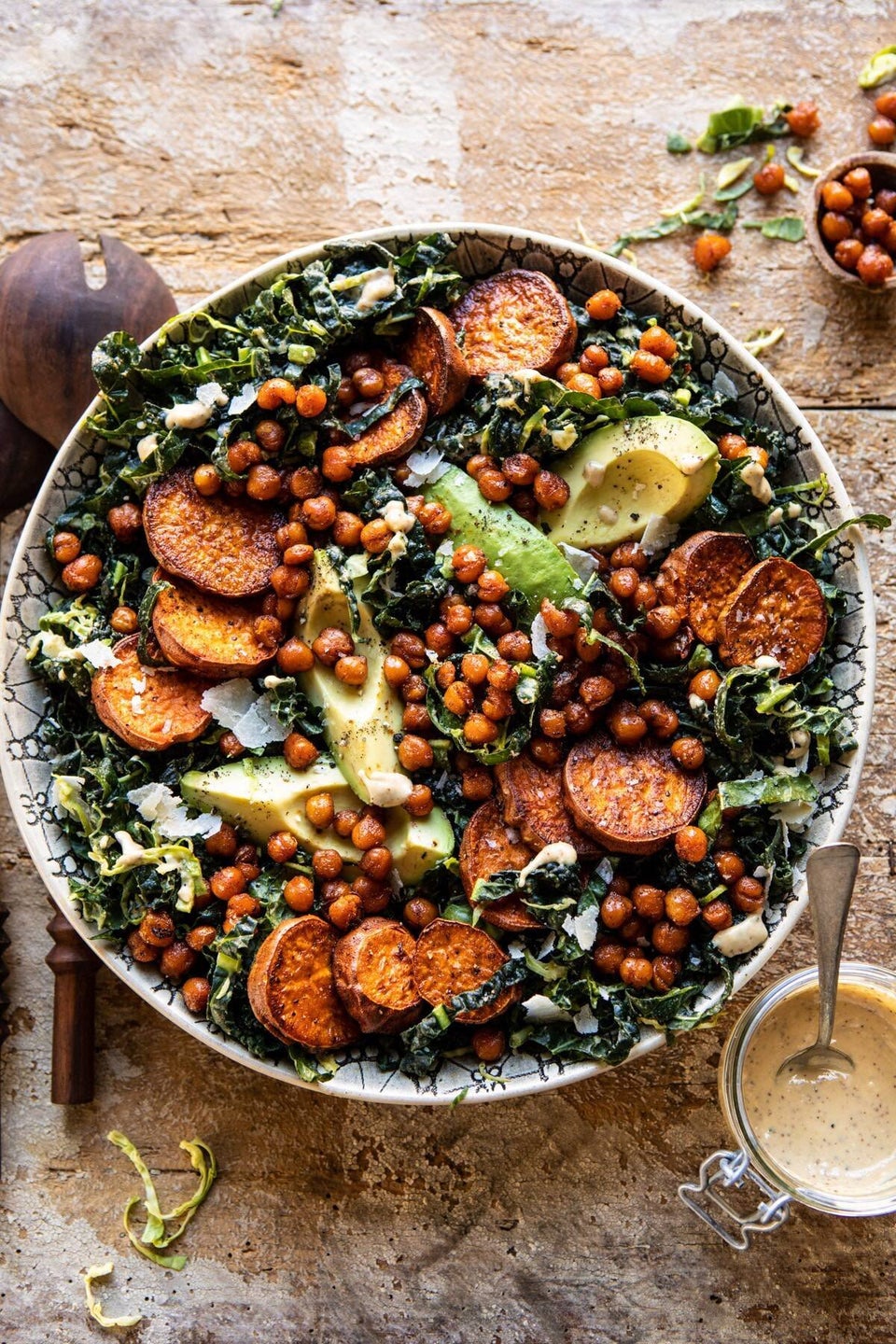 Winter Pear Salad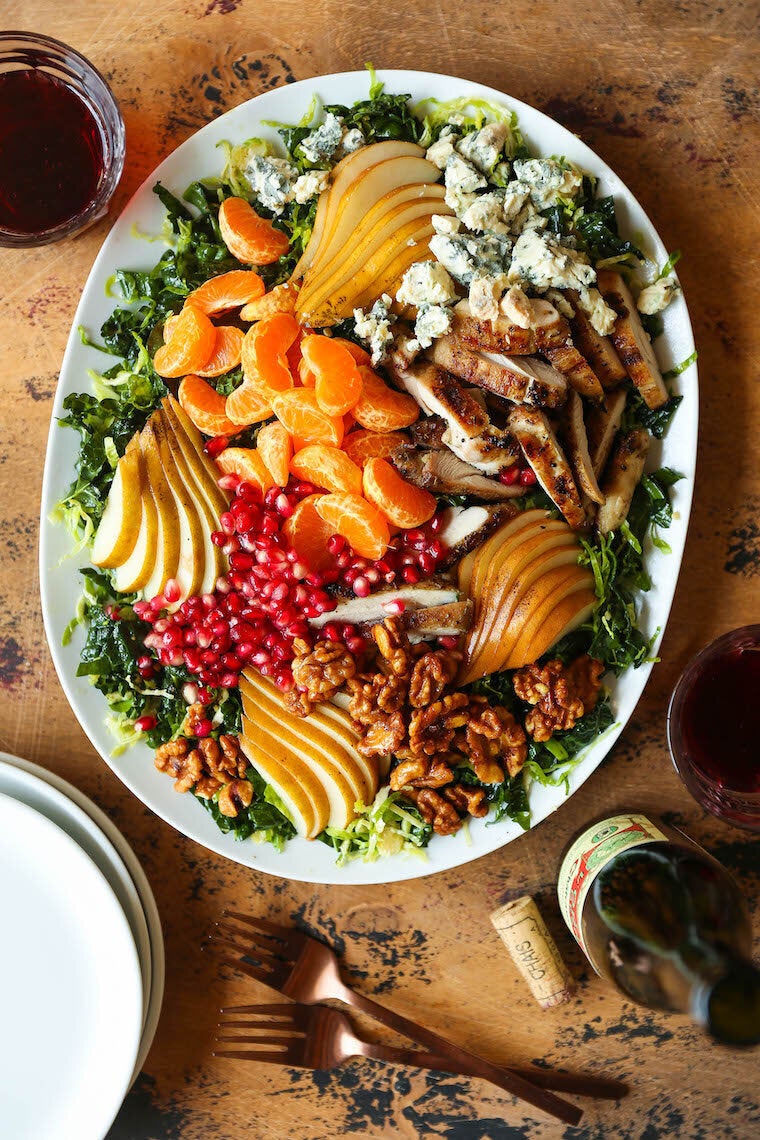 Shaved Brussels Sprouts, Quinoa and Apple Salad with Sweet Orange Vinaigrette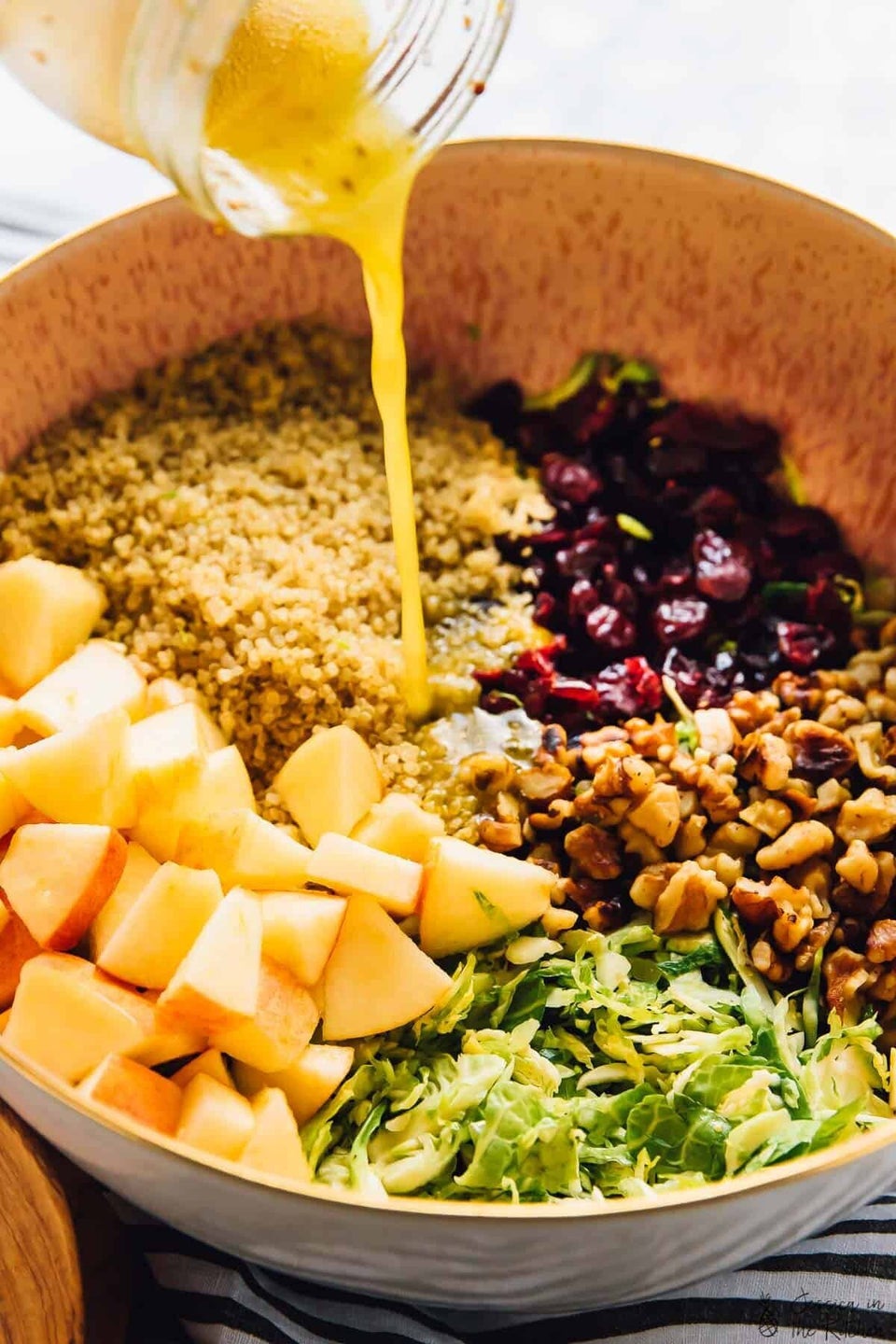 Bacon Wrapped Fig And Honeycrisp Apple Salad With Salted Caramel Pecans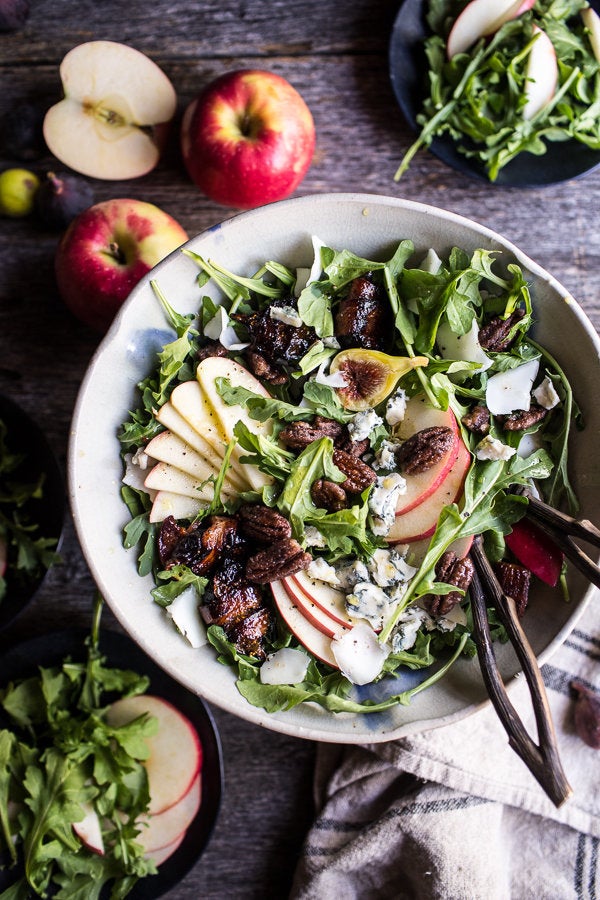 Apple Pecan Arugula Salad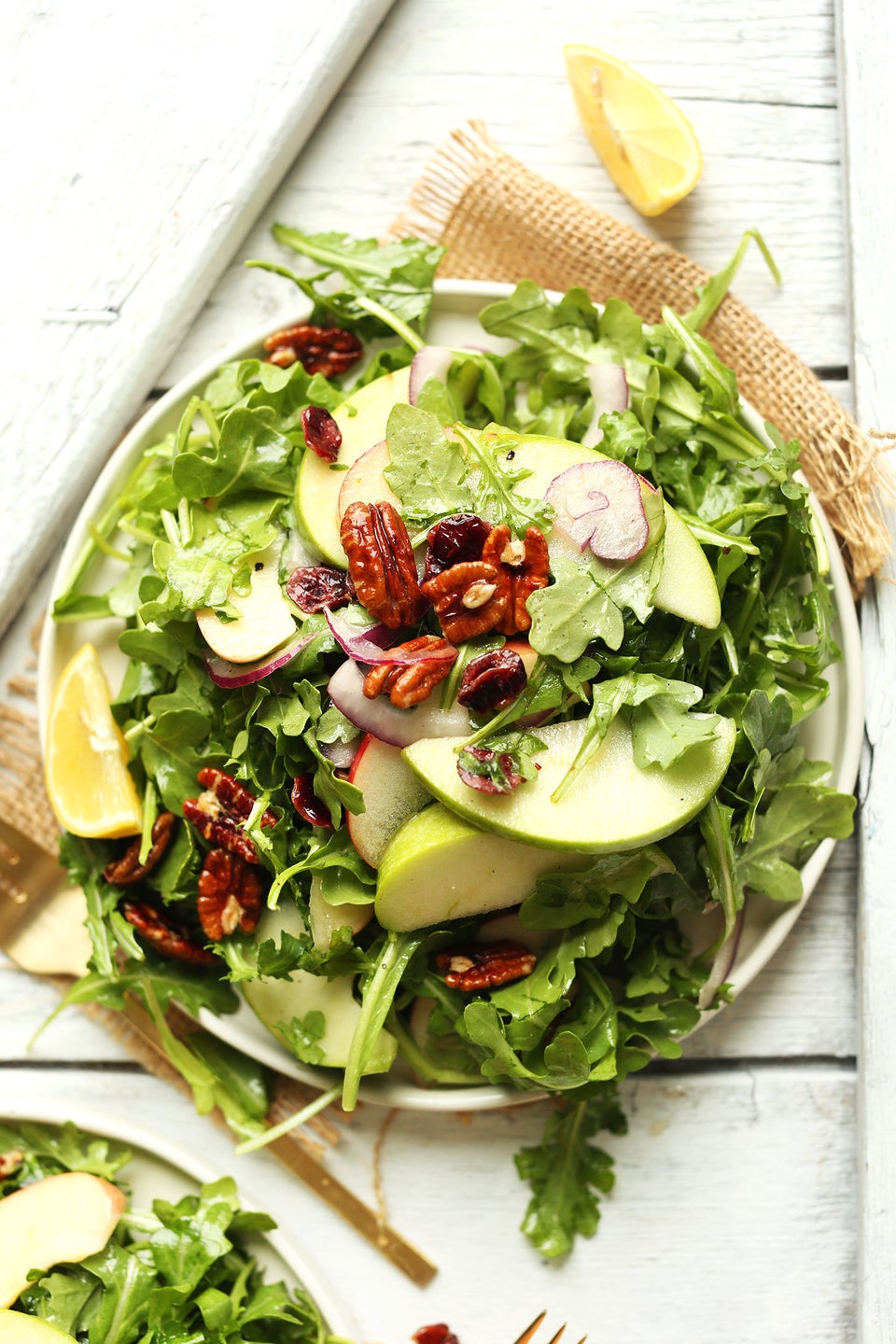 Autumn Arugula Salad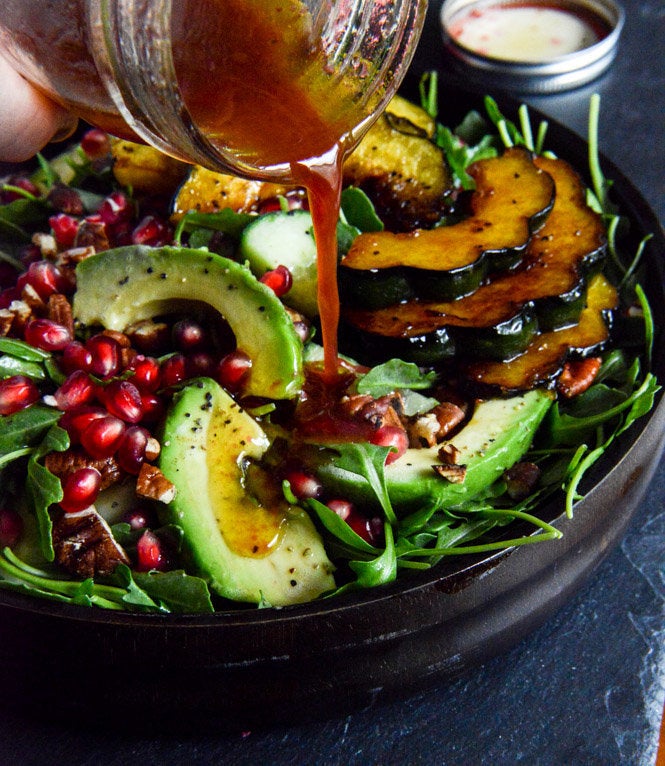 Fall Harvest Quinoa Salad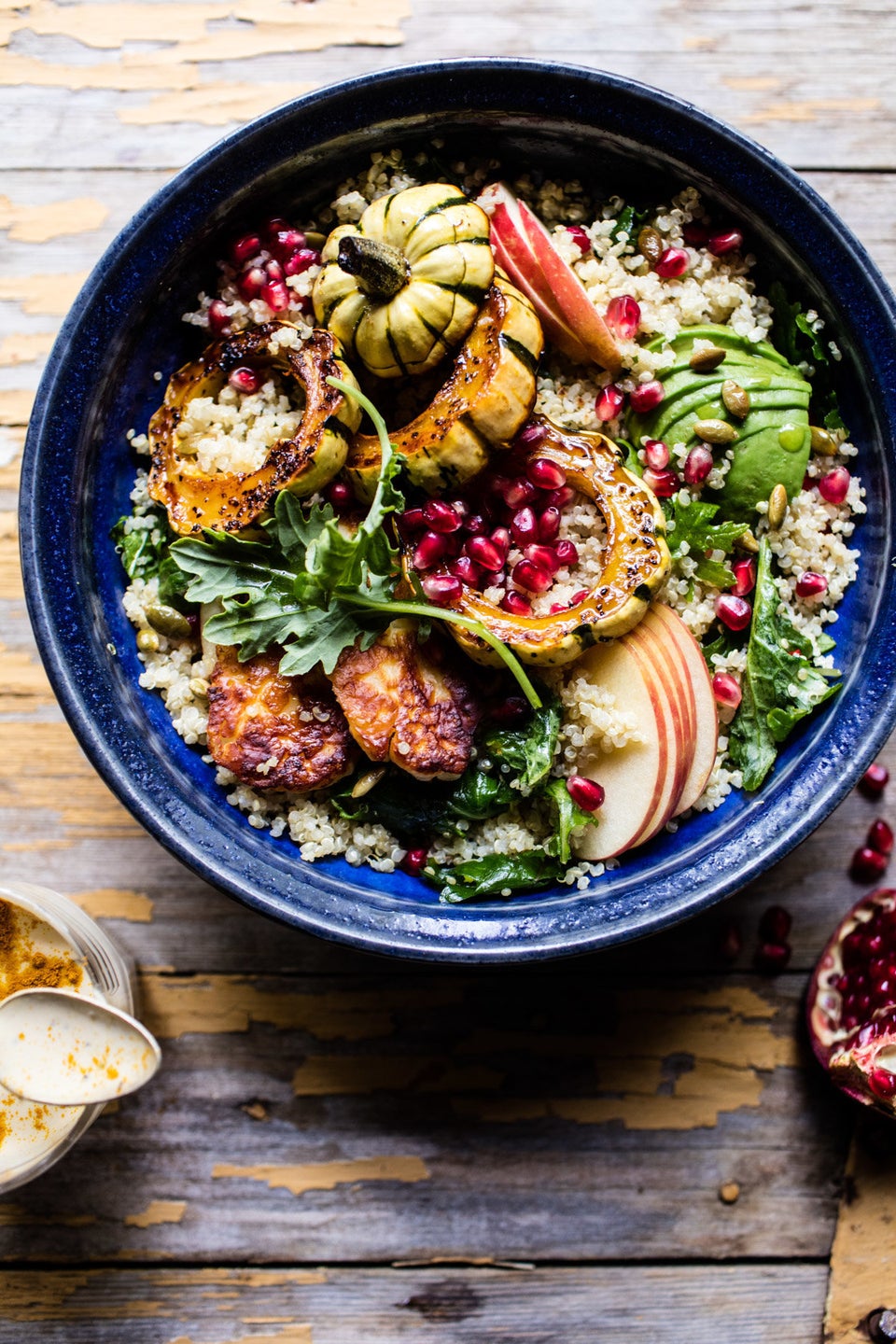 The Best Kale Salad with Sesame Tahini Dressing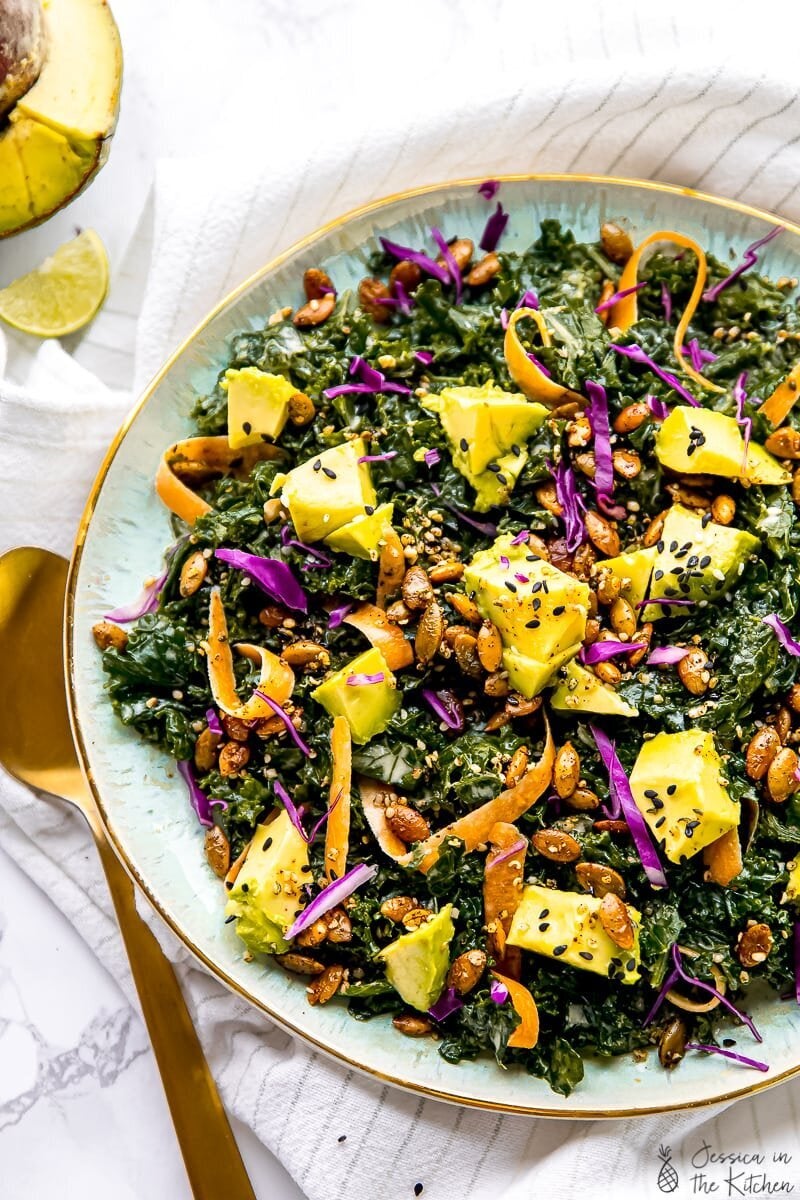 Roasted Delicata Maple Salad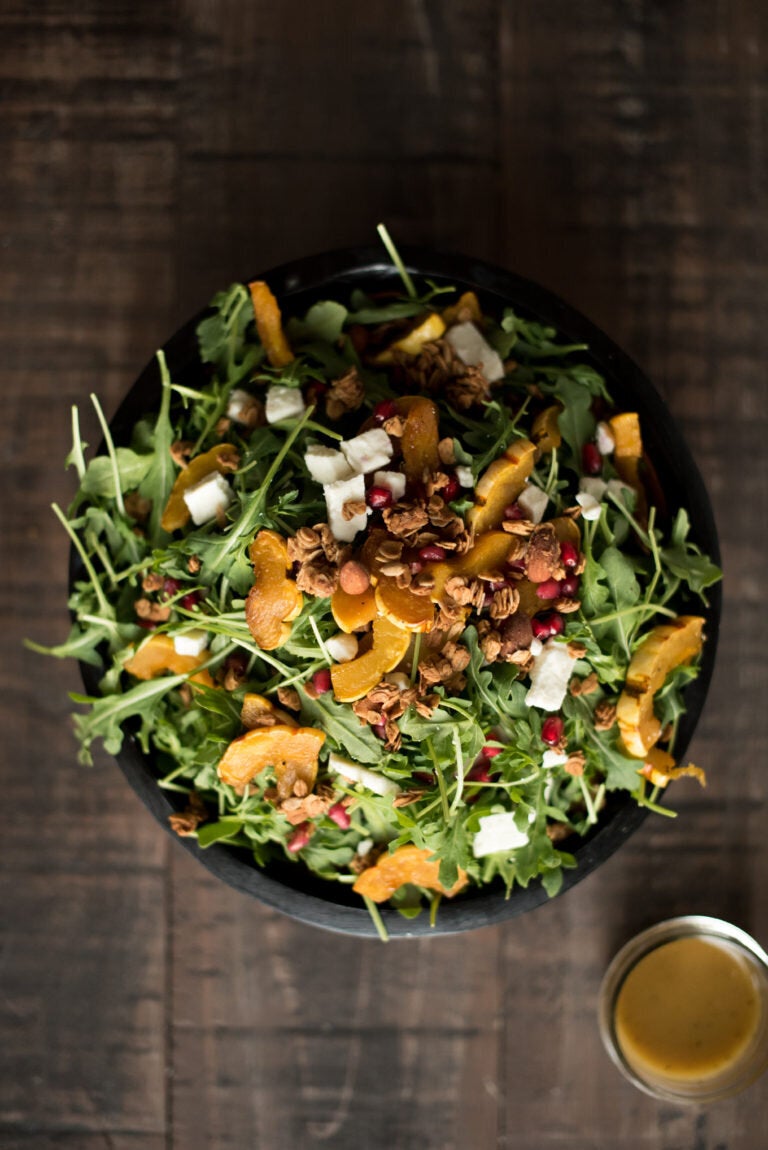 Kale Citrus Salad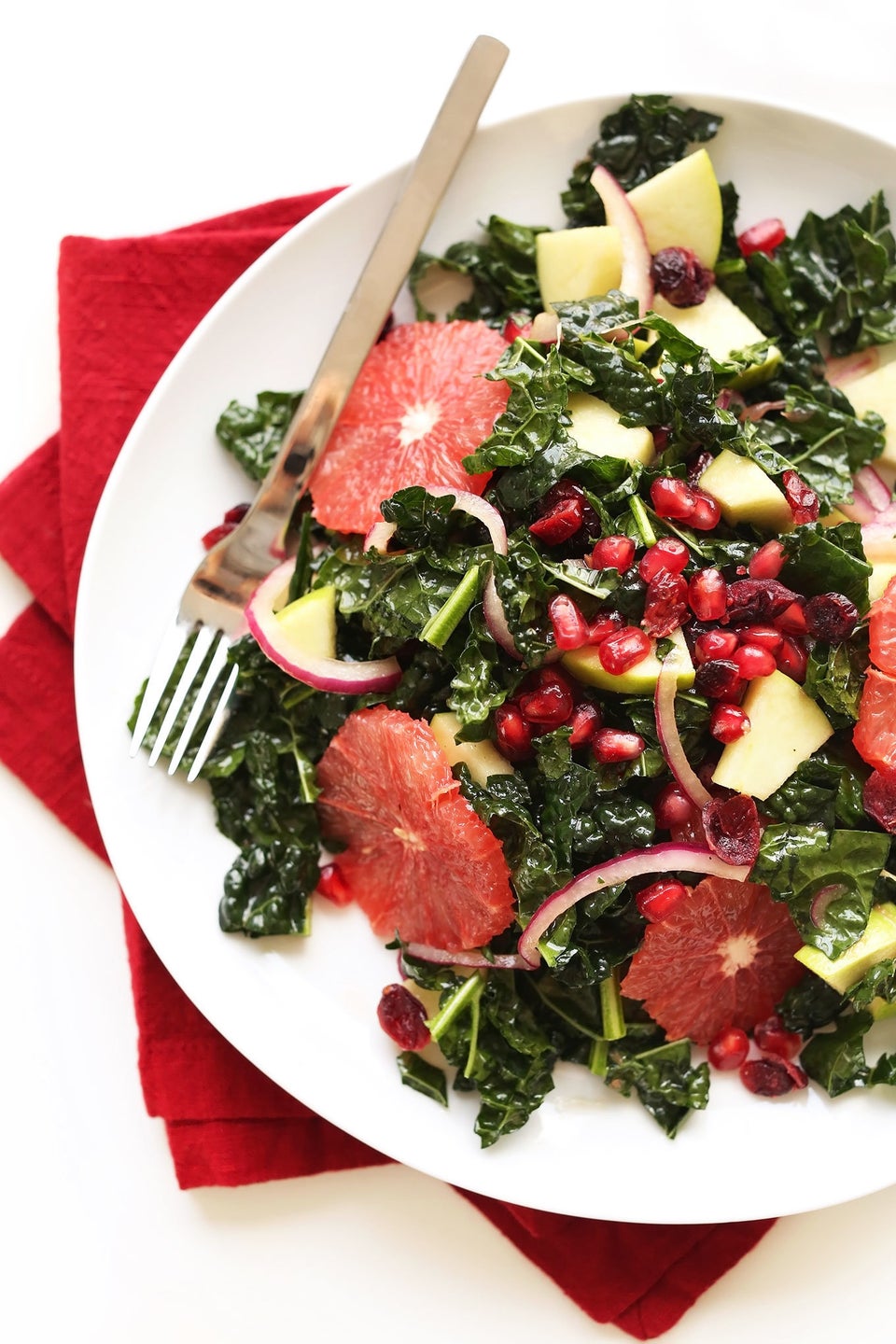 Massaged Winter Brussels Sprouts Salad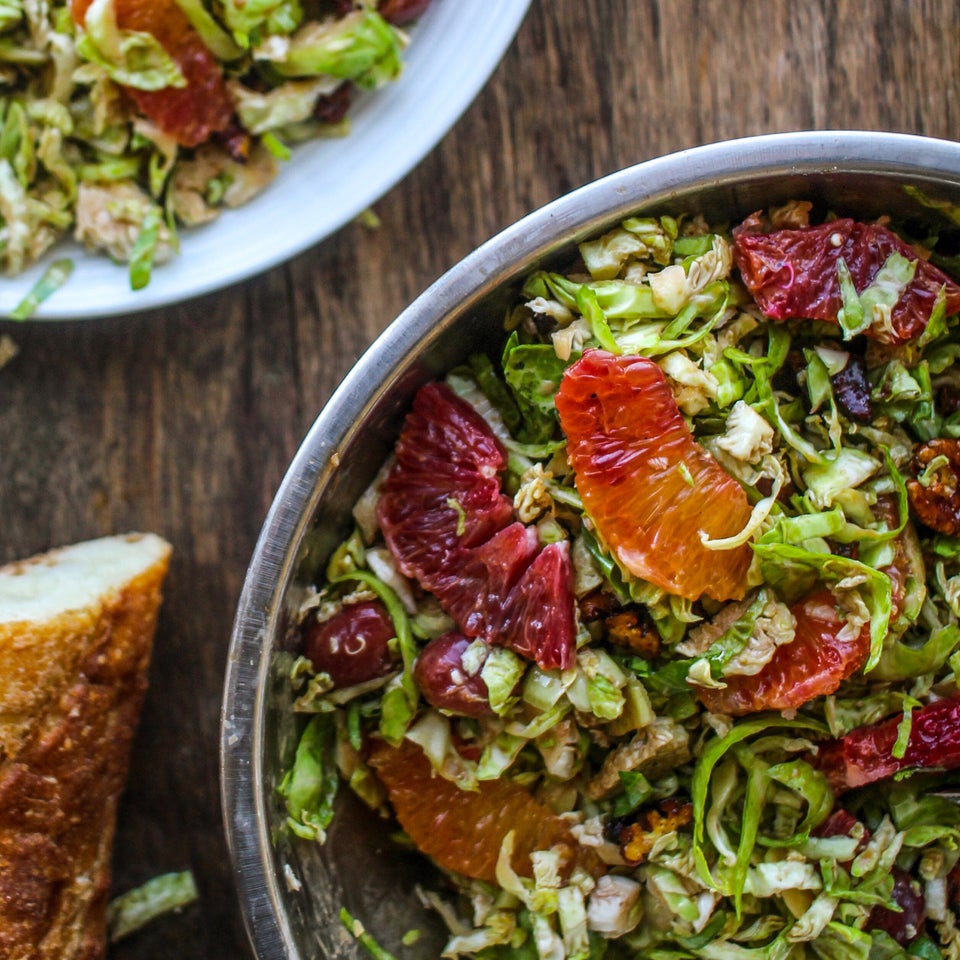 Steak Salad with Creamy Herb Sauce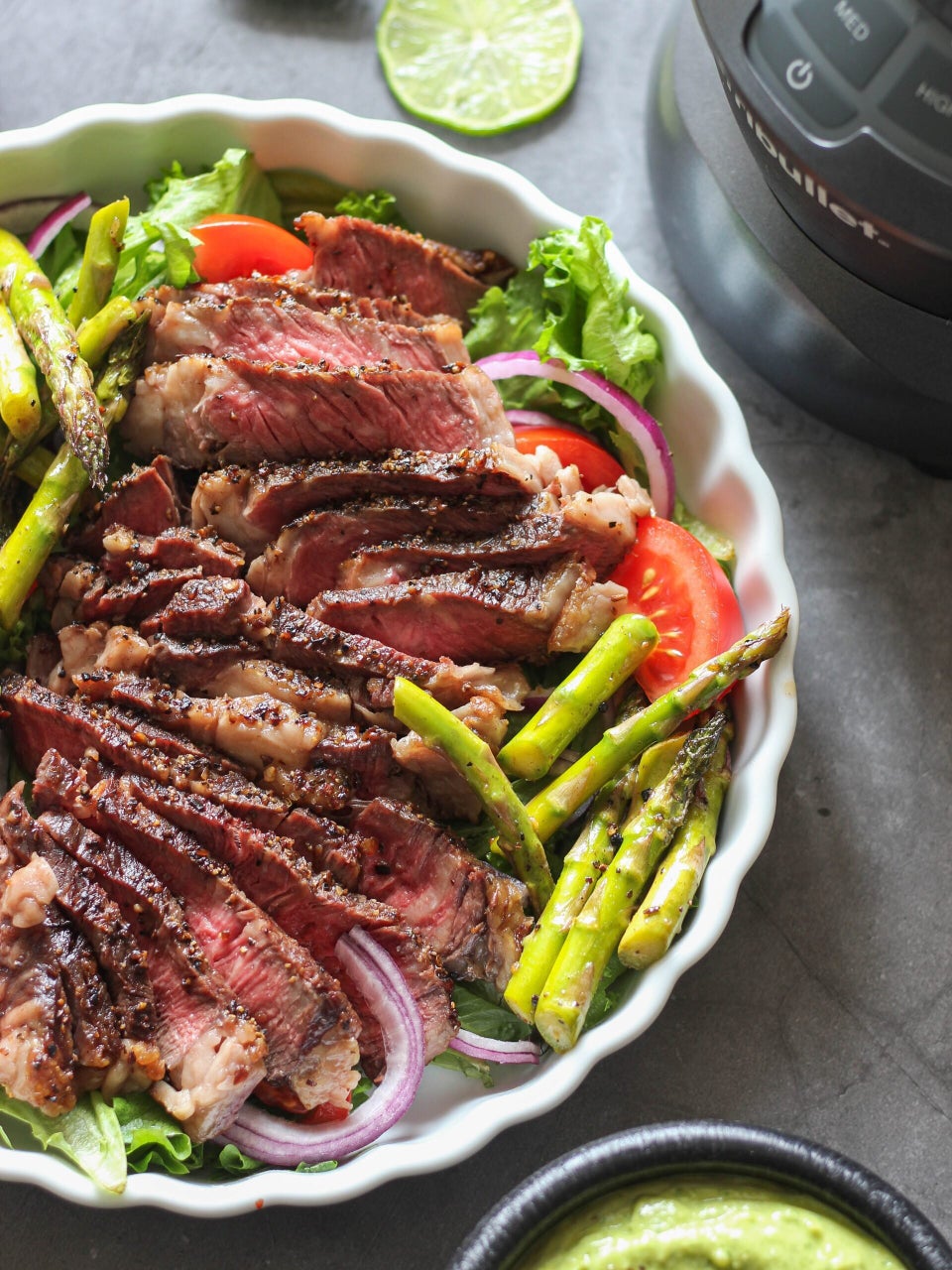 Smoked Chicken Kale Salad with Cranberries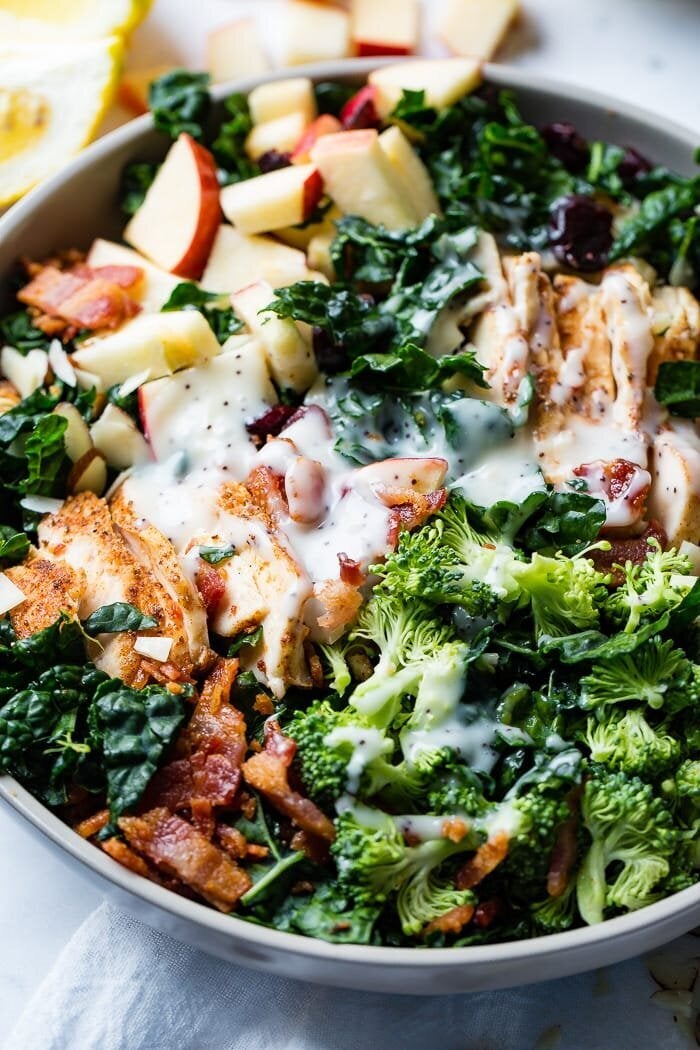 Pear and Gorgonzola Salad with Honey Apple Dressing