In the summer, eating salad's a given. It's hot. You don't want to cook. You hardly even want to eat. Summer salads help us get through the heat. But as soon as the temperature lowers, most people drop salads from their food vocabulary. But don't you know, salads -- since they're so versatile -- only get better in the fall?
So even though the weather makes you want to stick your face in a big bowl of mac and cheese, hold back. Fight those wintery cravings with these healthy fall salads, inspired by the most beautiful seasonal produce. We've included three of our favorites below, but make sure to scroll all the way down to see all 28 incredible recipes.
Autumn Arugula Salad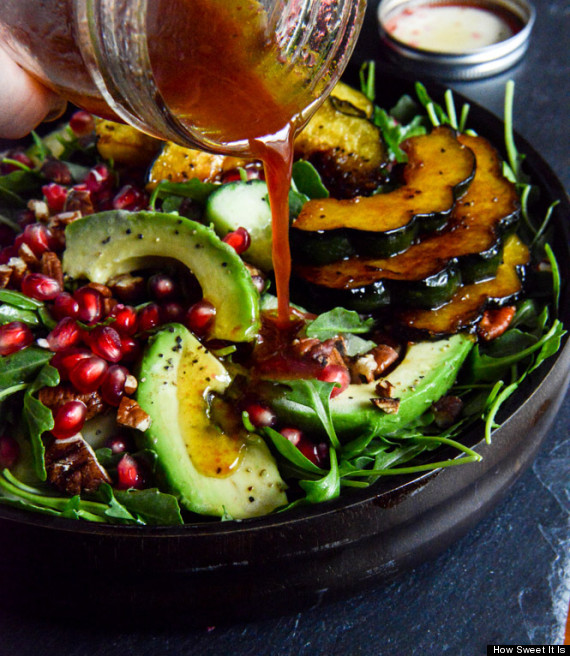 Get the Autumn Arugula Salad Recipe by How Sweet It Is
There are few things that scream fall quite like squash and pomegranate -- this recipe perfectly combines both.
Escarole And Roasted Broccoli Salad With Anchovy Dressing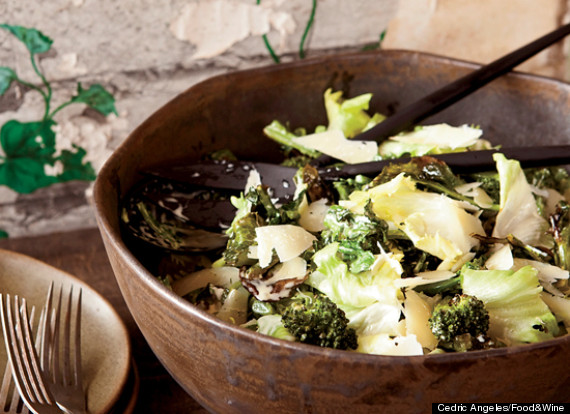 Get the Escarole and Roasted Broccoli Salad with Anchovy Dressing Recipe
This vegetable salad is served warm -- a delicious nod to the fall season.
Roasted Butternut Squash, Artichoke & Goat Cheese Salad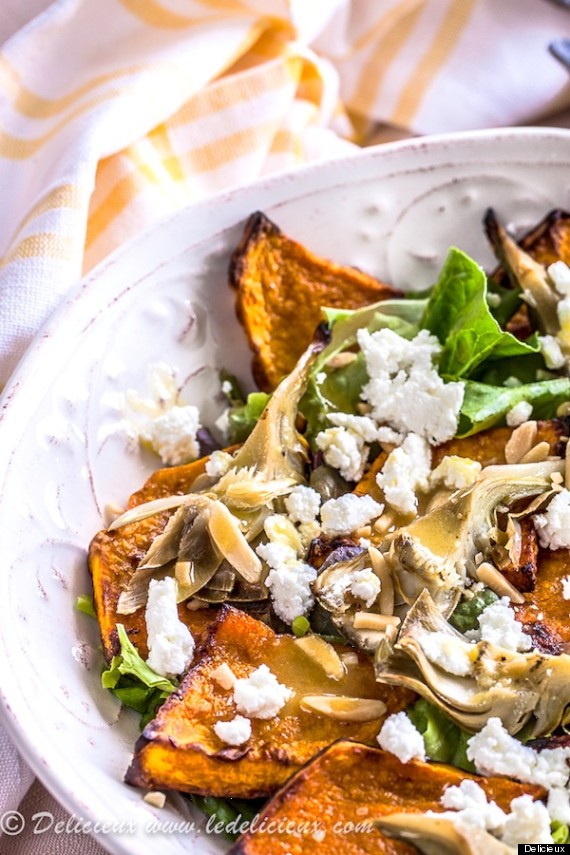 Get the Roasted Butternut Squash, Artichoke & Goat Cheese Salad Recipe by Delicieux
Butternut squash, artichoke and goat cheese -- what more could we really ask for?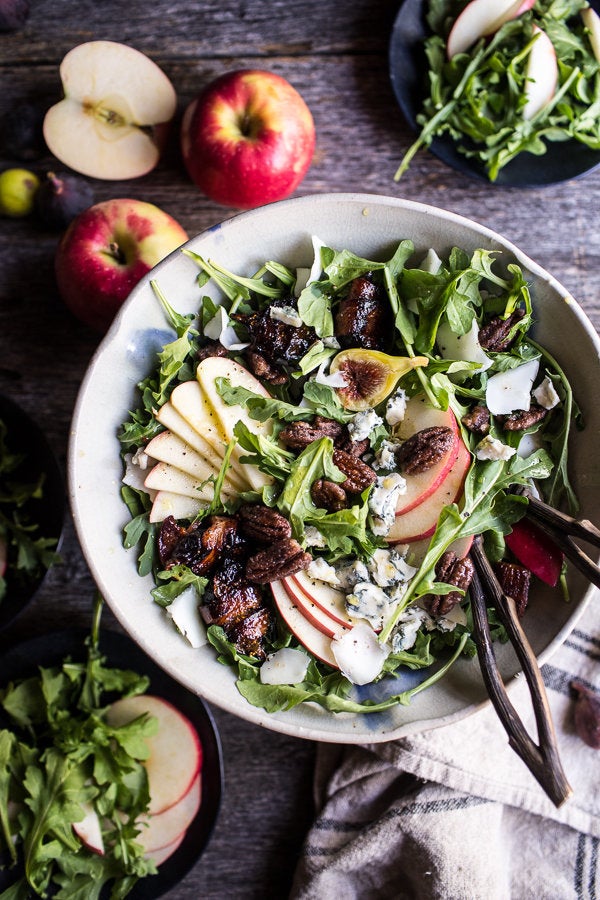 Fall Salad Recipes
Related