Our latest photo shoot seamlessly combined ethereal beauty with a touch of edge -- the resulting looks were romantic, unexpected, and unquestionably eye-catching. If you've been wondering how to recreate this autumnal aesthetic for yourself, you're in luck. We asked Styling Manager Rachel to elaborate on how her team achieved these alluring looks. Here's what she had to say:
Try playing around with pairing unconventional textures. In the first two images, we layered laid-back, cozy sweaters on top of delicate, sophisticated pieces. Also, in the first look, note how the tights add an additional layer of depth with their contrasting color and pattern. In the second look, the dapper, patent loafers add an unexpected twist, but thanks to their shimmery exterior, they still feel classy, and thus cohesive with the tone of the outfit.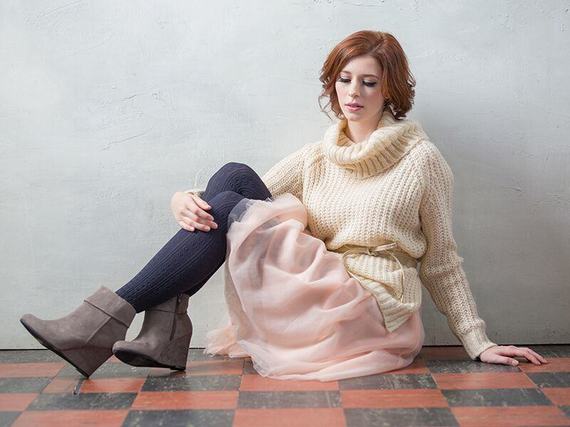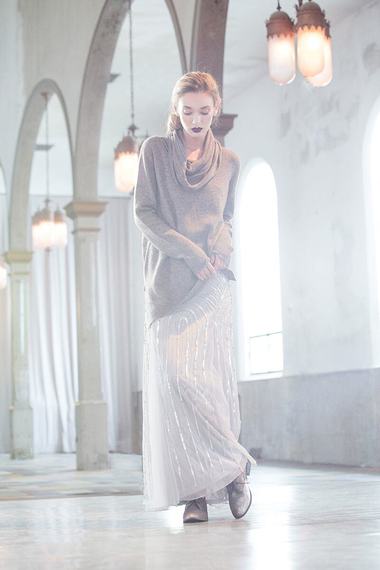 These next two looks are simply achieved by adding a leather jacket over romantic pieces. The edgier feel of the leather jacket is a visually interesting juxtaposition when paired with a floral dress or silky separates.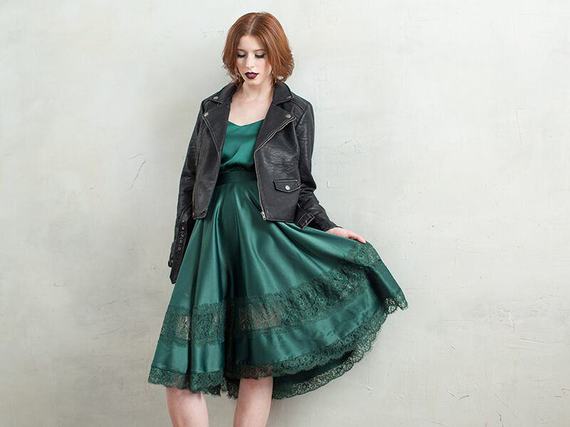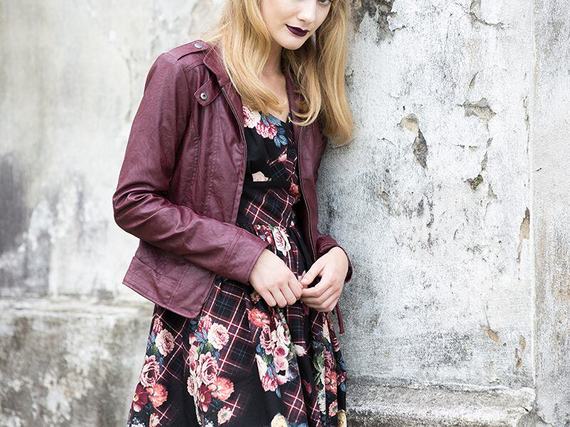 Thanks for the tips, Rachel! Eager for more unexpected fall style ideas? We have more for you!
Our unexpectedly elegant fall hair & makeup pairing shows the perfect balance between romance and edge. We also suggest experimenting with coversation-starting prints and patterns and learning to layer like a pro this fall. Autumn fashion is full of possibilities -- seize the moment!
This article was originally published on ModCloth.