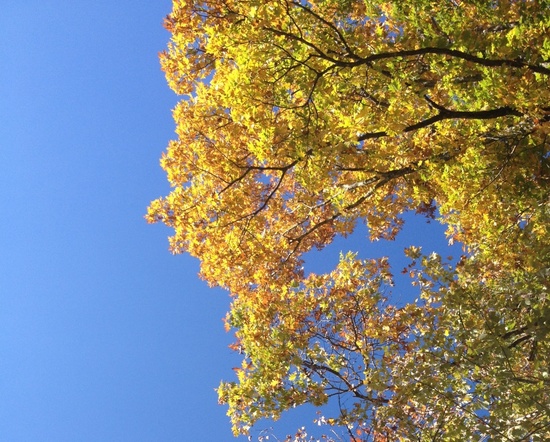 When you drove to work this morning, did you see a tree or two that made you want to pull your car over?
The autumn leaves are amazing right now, and I am encouraging everyone I know to spend a little extra time outside before the trees are bare and the winter winds shut us inside for the season.
My kids will always remember (fondly, I hope) that their mother made them stay out of doors a little longer than they wanted to in October and November. I can't help it. I can feel the winter coming on and I want as many good afternoons of tromping in the woods as I can get under my belt to see me through the darker days.
I will make myself (and my children) get outside in the winter as well, but it's different. More bundling and cajoling will be necessary. And we won't be out for as long. And the colors will not astound us the same way.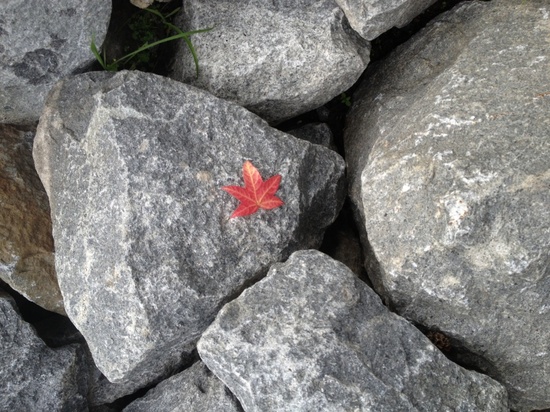 So, in honor of fall color everywhere, here are: three easy and fun ways to get outside and see those leaves before they are gone.
1. Walk to work or to school.
Leave the car parked and walk to work tomorrow. Even though you won't be in the woods, you will still have a little more time with the trees that line the streets between you and your destination. You will feel the crunch of the leaves under your shoes, and you might even have time to stop and pick up that especially bright red leaf. You can press it in a book to save for later.
We live a mile and a half from our school, and walk it almost every day. If you live further, you could park your car a mile away and force yourself to walk the rest! It may seem silly, but you see so much more when you walk than you do when you are whizzing through the traffic trying to get to school on time.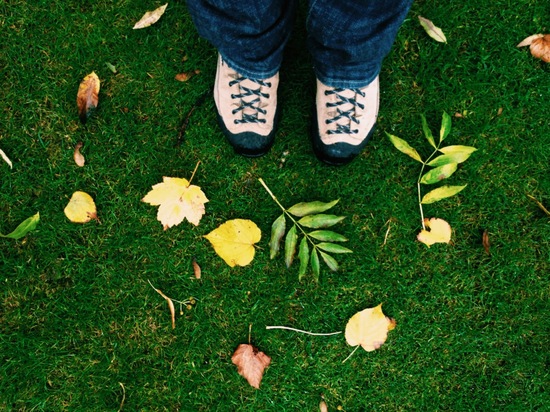 2. Go on an afternoon hike.
If you can't take a whole day, take part of one. Get a few minutes outside of your city and feel your blood pressure drop as landscapes widen. Call your local forest department or use your computer to search for easy hikes or walks in your area to see something new. Or walk an old favorite of yours from a long time ago.
If you live in a big city and can't get out into the country in an afternoon, find a park to enjoy for the day.
I always pack a snack or two for an afternoon hike, especially important if you're bringing children along!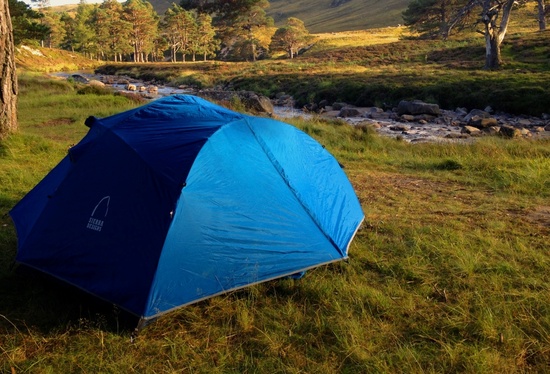 It's not too late to squeeze in a weekend camping trip this autumn, especially if you live further south. Dust off your tent, grab your sleeping bag and get out of town for a couple of days. Some years in Arkansas, we have been camping the last weekend in November and the colors were still pretty fabulous.
You will be so glad in December that you took a little extra time to be outside. Save a few pictures of your adventure on your desktop to remind you that the world will be bursting with color again soon enough!
Your turn! Share how you soak up the autumn colors before the seasons change.
Popular in the Community