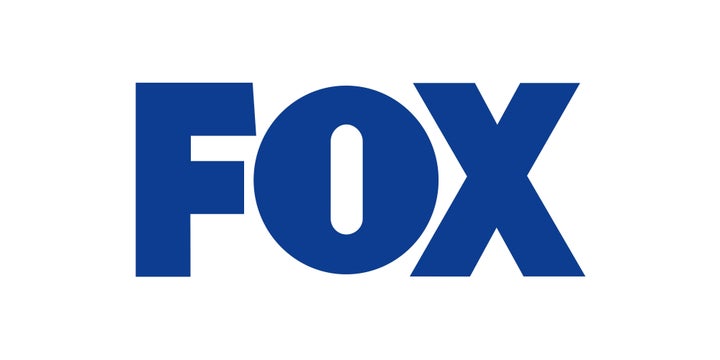 Every year, the five major broadcast networks (ABC, CBS, The CW, Fox and NBC) order pilots to be considered for the fall season. A pilot, as you may know, is the first episode of a TV series and the final step in a long development process from idea to screen.
From the 87 drama and comedy pilots ordered this year, a new crop of television shows will be selected -- and I read the scripts for each and every one of them. Over the course of this week, I'm walking you through the network's pilot slates, offering a bit of analysis on their present schedules and providing you with a rundown of the drama contenders. (Plus, a little bit of info about the comedies, too.) Of course, not all of these shows will find their way to your TV set -- in fact, most of them you may never hear of again.
[NOTE: The versions of the scripts that I am commenting on were not necessarily final drafts and therefore could have changed in both content or title between my having read them and production -- though, drastic changes are unlikely.]
Last year, Fox didn't take many risks with their development, and took even less with their pickups. Perhaps it was the failure of "Lone Star," but whatever the impetus, the two shows that made the grade were very middle of the road procedurals: "The Finder," a "Bones" spinoff that didn't perform as well as expected, and "Alcatraz," which felt like a less compelling "Fringe." Yes, the now-cancelled "Terra Nova" was more of a gamble, but it was given a series order in May of 2010, so it doesn't say much about last year's agenda. This year, though, it looks as though Fox is ready to take steps back towards the kind of dark, interesting material that they excel at, a la "24."
The edgiest of this year's options is also their strongest: an as-yet-untitled thriller from Kevin Williamson ("Scream," "Dawson's Creek," "The Vampire Diaries") about a former FBI agent called in to consult when a serial killer he locked up years ago escapes. There's more than meets the eye, obviously, and as anyone familiar with "The Vampire Diaries" can attest, with Williamson in charge, this is bound to be one wildly entertaining (and sometimes scary) ride. Not only that, but the procedural nature of the series, which has the FBI hunting a new serial killer each week, also hits the procedural buttons that Fox is looking for -- it's the best of both worlds.
On the more traditional side, there's an untitled medical drama from Josh Berman ("Drop Dead Diva") and Rob Wright, about a doctor who makes a deal with the mob to lend them her medical expertise in exchange for getting her brother out of trouble. It's a pretty standard medical show, with a dash of family drama and the obvious additional danger that the mob brings to the table. With "House" wrapping up its final season, it's possible that Fox may be interested in picking this up in order to stay in the doctor business. But if they're looking to step outside of the expected, this may not be the show that does it.
The same could be said of "Guilty," a legal procedural about a man who isn't a lawyer ... at least, not anymore. Written by Marc Guggenheim and produced by Greg Berlanti, both of whom are behind The CW's "Arrow," "Guilty" is centered around Billy Remz, a brilliant former attorney who has managed to find a way around his (wrongful) disbarment. The script is great and Remz is a compelling character -- one who might even give Gregory House a run for his money -- but therein lies the problem: Once the pilot was given a green light, word was that finding the right actor to play him was proving difficult, leading to rumors that the project might not be in contention this year. Eventually, they found their man in Cuba Gooding, Jr., which, personally made me a little wary. I've been told he's doing great, and, yes, he's an Oscar winner but... "Snow Dogs"... "Radio"... I'm not sure I'm convinced.
Casting is always key. A great actor can make something of nothing, but a mediocre actor can ruin even the best writing. "The Asset" is one such amazing script. Written by Josh Friedman ("Terminator: The Sarah Connor Chronicles"), it is the story of young CIA asset, Anna King, who does whatever it takes (and I do mean whatever) to complete her mission. The role calls for an extremely nuanced and layered performance, demanding a good deal of range, so I had my hesitations when former "Heroes'" star Ali Larter landed the lead on "The Asset." The supporting cast is solid (Hamish Linklater, Bradley Whitford), but a show like this is carried by its lead, so Larter's performance could make or break its chances for a pickup.
There's another spy thriller on Fox's slate, though this one has yet to find a title. From writer Karyn Usher comes the story of a 14-year-old girl, trained by her CIA-agent father, who must find a way to balance high school and missions in the wake of his death. The description might make it sound like cartoony fluff, but the script doesn't pull its punches and the world this girl is living in is dark and dangerous. It, too, will rely heavily on the performance of its lead, a heretofore unknown actress by the name of Saxon Sharbino, who is even younger than the character she's playing (a rarity in TV).
Though there may not appear to be room on their schedule for new comedies, Fox picked up 11 half-hour pilots this year, including my favorite from any network, "Let It Go." Zachary Levi ("Chuck") plays a man who just can't [insert-title-here] when he's confronted by people who violate even the simplest of social contracts -- cutting in line, not picking up after their dog, etc. -- and his wife, new baby, man-child best friend and irresponsible sister-in-law don't make things any easier.
Another wacky family comedy, of which Fox has several, is "The Goodwin Games" from Carter Bays and Craig Thomas (creators of CBS' "How I Met Your Mother"), along with writer Chris Harris. The pilot centers around three radically different siblings -- a straight-laced overachiever (Scott Foley), an underachieving genius (the fantastic Becki Newton) and ne'er-do-well (Jake Lacey) -- who recently lost their incredibly wealthy father. Before he died, he created a series of intricate games to make them compete for inheritance, and in the process, teach them a little more about being a family.
Perhaps more of a clear-cut fit, given the network's success with "New Girl," comes in the form of an untitled comedy from Mindy Kaling. Kaling, best known for her role as Kelly Kapoor on "The Office," wrote and stars in this comedy about an OBGYN who just wants life to be like a romantic comedy. It's not, of course, and hijinks ensue.
There are several great options at Fox this year, but with a ridiculously stable schedule -- even after they hand out cancellations -- they'll barely have any room for new programming. Of the ten hours of non-animated content that airs each week (three of which are reserved for "The X Factor" in the fall and "American Idol" in the spring), only one show is for sure going off the air -- "House." "Alcatraz" premiered well, but saw week-to-week drop off, making its return doubtful. The same fate potentially awaits "Bones" spinoff "The Finder," which didn't do terribly, but fell below Fox's expectations. "Fringe" is presently experiencing series-low ratings, but chances are good it'll come back for a limited run to wrap up the series. And though it's too early to tell if "Touch" is a full-on success or failure, it's a safe bet that it will return.
Unless Fox does some creative scheduling -- less reruns or shorter seasons in order to squeeze in more original programming -- I count one, possibly two drama pickups. Comedies are a little harder to predict, as "Raising Hope" (certainly not "New Girl") would have to be canceled to make room for something new. That said, the network is currently trying a Tuesday night comedy block while "Glee" takes a break which, if done again, could allow for more comedy pickups (though, their "Tue Funny!" campaign could use some reworking).
It's a tough call, but here you go -- my predictions are below:
SURE THINGS
"Untitled Kevin Williamson" -- With a strong script full of twists and turns, a fantastic director and stellar cast (Kevin Bacon, James Purefoy, Natalie Zea), there's no good reason for this not to make the grade.
MAYBES
"Untitled Mindy Kaling" -- It's cute, funny, has a great supporting cast (Ed Helms, Richard Schiff, Anna Camp). It will all come down to how much space there is on the schedule.
"The Asset" or "Untitled Karyn Usher" -- Fox clearly has a taste for a female-centric spy thriller, and both have great scripts, but there can be only one.
This year could prove to be an interesting one for Fox. But no matter what happens, one thing is for sure: they really need to name some of these shows.
Coming Monday: NBC tries a little bit of everything.
REAL LIFE. REAL NEWS. REAL VOICES.
Help us tell more of the stories that matter from voices that too often remain unheard.