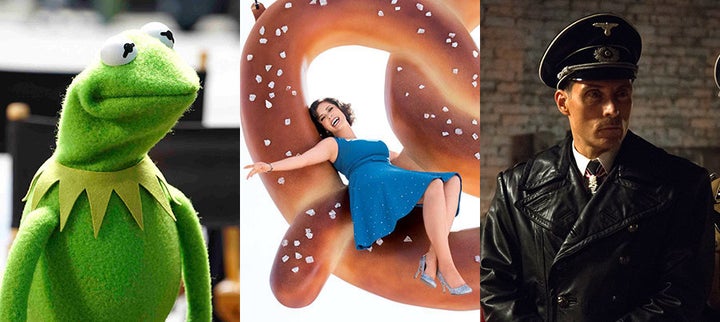 While the summer sadly may be coming to a close, that means new fall TV shows are on the way. From a slew of dark eerie procedurals to campy horror-comedies to the return of The Muppets, there's a lot to look forward to.
Because we don't want you to get overwhelmed by trying to decide what to watch, we've selected the best new series you should clear your DVRs for this season. (Also check out our full guide to fall TV premieres dates.)
"Scream Queens"
Take the silly fun of "Glee," the violence and mystery of "American Horror Story" Season 1 and the camp of "AHS: Coven," and you've got "Scream Queens." Murders, sorority girls, red devils, Jamie Lee Curtis -- what more could you ask for from this new Ryan Murphy and Brad Falchuck series?
Premieres: Sept. 22 on FOX
"The Bastard Executioner"
From "Sons of Anarchy" creator Kurt Sutter, this new medieval drama follows a 14th-century warrior knight who is tasked with becoming an executioner. This will definitely satiate your need for a gritty period piece.
Premieres: Sept. 15 on FX
"Limitless"
Remember Bradley Cooper's 2011 movie about a mind-enhancing drug? Now it's a TV show where Cooper will appear in the pilot to bestow the pill upon a new user, Jake McDorman's Brian.
Premieres: Sept. 22 on CBS
"Crazy Ex-Girlfriend"
Do you like witty romantic comedies? How about musicals? Then "Crazy Ex-Girlfriend," about a Manhattan woman who moves across the country for a guy she's been obsessed with for 10 years, might just be your new favorite show. It's like that musical scene in "500 Days of Summer," but a full season's worth.
Premieres: Oct. 12 on The CW
"The Man in the High Castle"
Imagine a post-World War II America in which the United States lost the war and became occupied and controlled by German and Japanese powers. Amazon's new dark drama set in the 1960s follows that scenario from Philip K. Dick's novel of the same name. With Ridley Scott on board as producer and Frank Spotnitz ("The X-Files") as creator, this is sure to be a fall hit. You can even watch the pilot on Amazon now.
Premieres: Nov. 20 on Amazon
"Quantico"
Bollywood star Priyanka Chopra stars in this new ABC thriller as one of the FBI recruits training at the academy in Quantico, Virginia. Employing a time jump similar to the one in "How To Get Away With Murder," the series will flash forward to tease the mystery of one recruit who's suspected to be behind the biggest terrorist attack since Sept. 11.
Premieres: Sept. 27 on ABC
"Minority Report"
If you loved Steven Spielberg's 2002 film based on the Philip K. Dick short story, this new reboot might be a favorite. Set in the future, 10 years after Precrime has been dissolved, the series follows a former Precog (Stark Sands) who assists a detective (Meagan Goode) in preventing crimes while keeping his ability a secret.
Premieres: Sept. 21 on Fox
"The Muppets"
The Muppets are back! And this time they have their own show, within their own show. The new ABC comedy follows Kermit & Co. as Miss Piggy hosts her own late-night TV show. Let's also not forget that the famous frog has a new girlfriend. It's like "30 Rock" meets "The Office," and we couldn't be more excited.
Premieres: Sept. 22 on ABC
"Blindspot"
A woman (Jaimie Alexander) wakes up naked in Times Square with no memory of who she is. With the help of an FBI agent, she uses the tattoos on her body as clues to figuring out her identity. The dark drama looks like a solid draw for fans of "The Following" and "Hannibal."
Premieres: Sept. 21 on NBC
"The Grinder"
Rob Lowe is Dean Sanderson, an actor who played a lawyer on a beloved TV series for eight years. Now that the show has ended, Dean returns home and thinks he has the experience and knowledge to take over his family's law practice, much to his attorney brother's (Fred Savage) annoyance.
Premiere: Sept. 29 on Fox
"Supergirl"
DC Comics fans, get excited. Superman's cousin, Kara Zor-El (Melissa Benoist), finally arrives this fall. "Supergirl" follows the 24-year-old as she begins to embrace the powers she's long kept secret. This should more than hold you over until her cousin arrives on the big screen in "Dawn of Justice" next year.
Premieres: Oct. 26 on CBS
"Angel From Hell"
Jane Lynch's Amy might be the guardian angel to Maggie Lawson's neurotic doctor Allison. But then again, Amy might just be a total drunk mess who has no idea what she's talking about. That's part of them charm of Lynch's new comedy, "Angel From Hell," and the mystery that's already convinced us to tune in.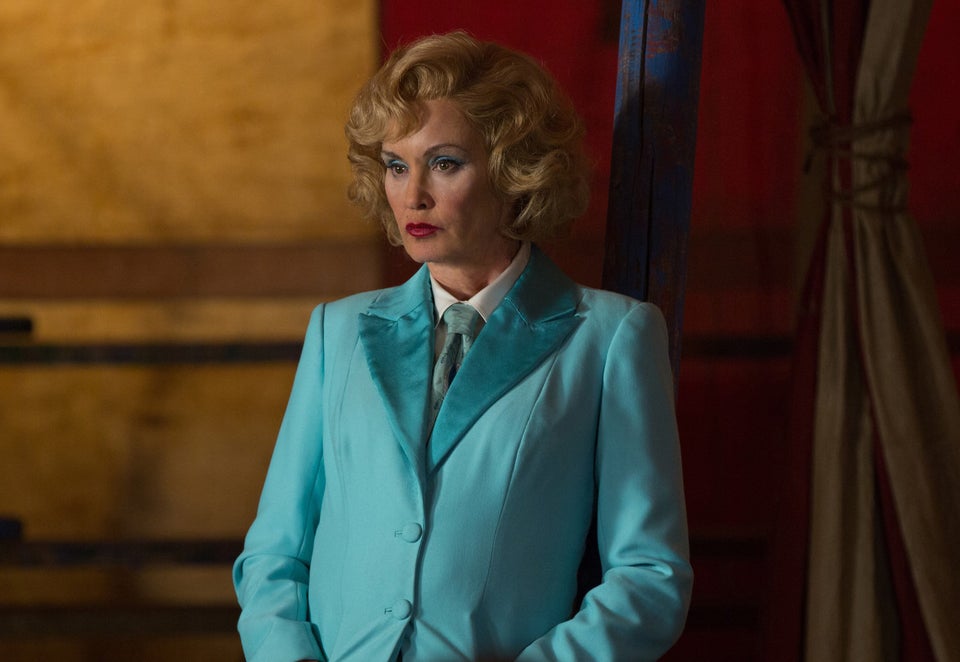 "American Horror Story"
Popular in the Community