It's the beginning of October and fall is here, which means you're digging up those chunky sweaters, dark jackets and ankle boots that you love so much... and already wore to death last season. Maybe this fall, it's time to take a risk and try something new -- make some fall style resolutions, if you will. It's like New Years, but we're swapping the new gym membership for a bold nail color.
So muster up the courage, ditch your standard ensemble and spice things up a bit. Embrace the season with energy and enthusiasm... and a new hairstyle.
Here's what we're suggesting: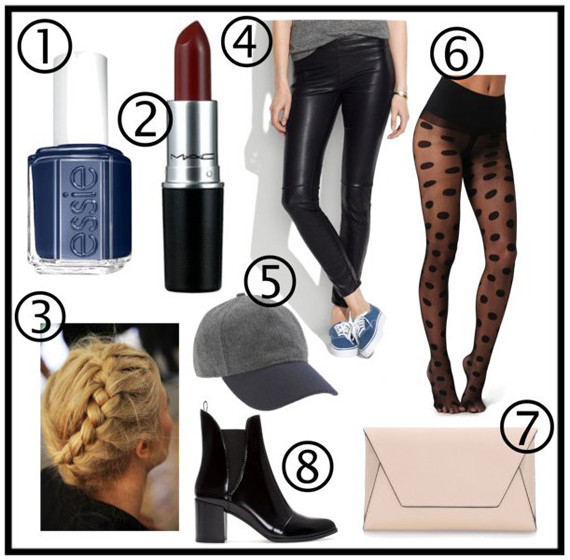 1. Try a new nail color. We're all guilty of the typical, bordeaux-burgundy red -- try a different darkened hue, like navy blue.
3. Change up your everyday hair style. Stray away from the natural, air-dry look you've been sporting all summer and try an intricate braid.
4. Integrate some leather. Spice up your black leggings with faux-leather.
5. A trendy hat. Ever see those hipsters with trendy hats? Don't be shy, forget that knitted beanie and go get one of the stylish baseball caps we've been loving.
6. Try patterned tights. Ditch the black solids and go for something more fun, like polka-dots.
7. Sport a clutch. Change up your purse and invest in a new envelope clutch instead of that old satchel.
8. Get some booties... with a heel! No more flats. That's boring.
More awesome outfit ideas: