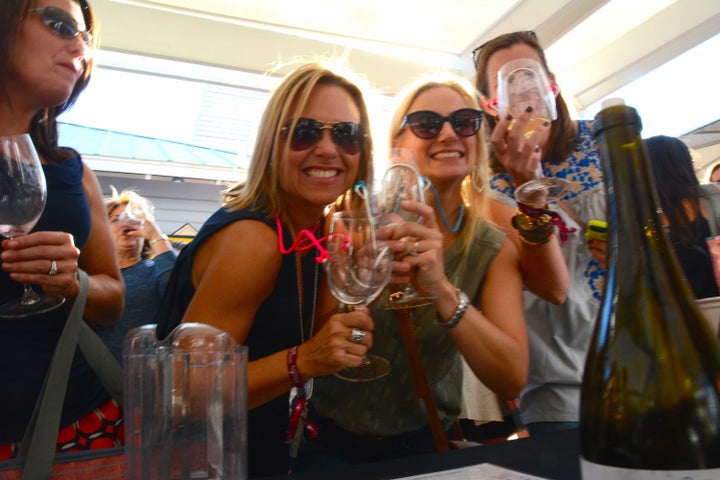 You read right. It is a wine festival at the beach, and not any beach, but Seaside, the iconic little town that began the New Urbanism movement in beach living and architecture.
That is what you'll get on November 9th through the 12th at Seaside.
The Seeing Red Wine Festival has become the epitome of wine trips for beach and wine lovers, attracting wine connoisseurs and experts alike. The festival has been recognized as one of the "Top Ten Can't Miss Fall Wine Festivals" by Fodor's Travel.
The four days of festivities include wine tastings, winemaker dinners and a Sunday brunch. The well known restaurants of the area will feature their farm-to-fork and gulf-to-table offerings which will pair beautifully with the featured wines. A portion of this year's proceeds will benefit the Seaside Neighborhood School and the Seaside Institute.
The 27th Annual Seeing Red Wine Festival is excited to announce renowned Chef Ryan Smith of Atlanta's Staplehouse Restaurant as its guest chef for Friday evening's Gulf-Coast-to-table dinner under the stars. Smith will join award-winning Seaside restaurateur Chef Jim Shirley for this exciting, new-to-Seaside event. Smith and Shirley will team up on Nov. 10 from 6:30 p.m. to 9 p.m. to feature an elegant evening of locally sourced offerings, personally prepared and selected to complement highlighted wines for an exclusive experience.
Seeing Red Wine Festival is bringing a fresh take to its time honored festival tradition by offering this inaugural Friday evening experience. Wine aficionados and foodies will savor carefully selected Gulf-Coast-to-table dishes while sipping specially curated wines from Kokomo Winery and the SEASIDE Wine Project.
The four-day wine and culinary event will continue to maintain the best of what attendees crave throughout the weekend.
Related
Popular in the Community