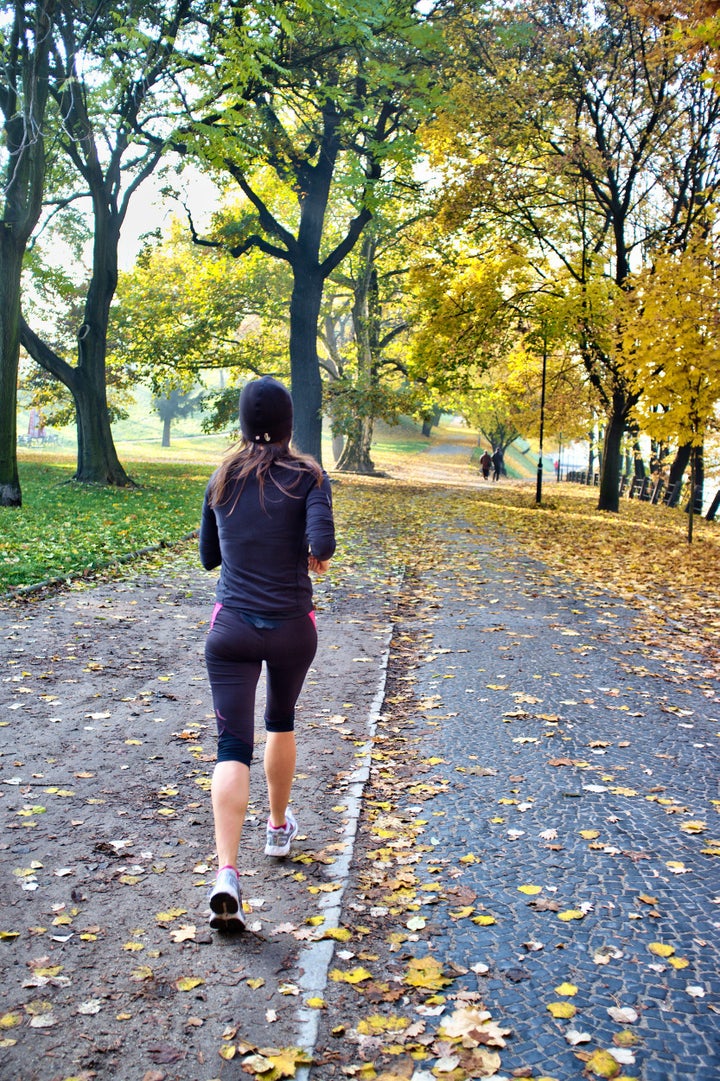 Once summer comes to an end, you can always hear me grumble about the fact that it's over. I love the summer and everything that comes with it, especially being outdoors -- it's where I get my energy, kind of like superman. In fact, the change of seasons triggers a feeling of renewal in me.
As much as we love the summer months, it's when we tend to fall off the bandwagon. We go on family vacations, attend barbeques and probably indulge a little bit more than we should. When fall hits, we're able to restart are engines and get back into our routines. We can start fresh.
It doesn't really matter if you're already in school or are taking your kids to their first day of school, September and the rest of fall signifies change. Summer is over, half-day Fridays are gone, and your wardrobe may even get an overhaul.

My point is this: Jan. 1 isn't the only chance we have to get a fresh start on our health and fitness goals. Moreover, we should adopt the idea that right now is the best time to start. Use the cooler weather or the back to school vibe to set yourself up for success with a new fitness schedule.
This is where I come in. I'm going to suggest two ways to set up your weekly exercise routines. They can help you create structure for your fitness goals.
Remember, if you fail to plan, then plan to fail. Let's rejuvenate and welcome the fall with new energy!
Four days a week, split upper/lower and cardio. Be realistic with yourself. If it's tough for you to work out during the week, then this is the plan for you. Getting to the gym four out of seven days of the week is palatable.
Monday: Lower body and 30 minutes of cardio
Tuesday: Upper body and 30 minutes of cardio
Wednesday: Rest (I mean it! No working out!)
Thursday: Lower body and 30 minutes of cardio
Friday or Saturday: Upper body and 30 minutes of cardio
Five to six days a week, full body workouts and conditioning (cardio) on alternating days. If you're planning to make some big body changes this fall, or already find yourself working out all the time, then try this.
Personally, I'm a big fan of full body workouts three days a week. In order to get those in and be intense you need to split the days up.
Monday: Full body strength or metabolic resistance training, aka lifting weights with little rest. Exercise a circuit-like fashion, alternating between upper and lower body exercises until your body tells you it needs to rest.
Tuesday: Conditioning (cardio)
Wednesday: Full body strength or metabolic resistance training
Thursday: Conditioning (cardio)
Friday: Full body strength or metabolic resistance training
Saturday: Conditioning (cardio)
Don't look at the fall and winter as downtime from fitness. One of these exercise schedules will help you stay on track even though it may be a little bit colder and darker outside. There is no better time than now to feel good during the fall and be prepared for next swimsuit season.
For more on fitness and exercise, click here.
For more by Matthew Basso, click here.