An ambitious installation that was put together by hundreds of volunteers, the "Fallen 9000" project serves as a reminder of the staggering cost of lost peace.
A tribute to the roughly 9,000 civilians, Allies and German soldiers alike who lost their lives on D-Day, the project involved the painstaking stenciling of 9,000 silhouettes on the Normandy beach at Arromanches where so much blood was once shed.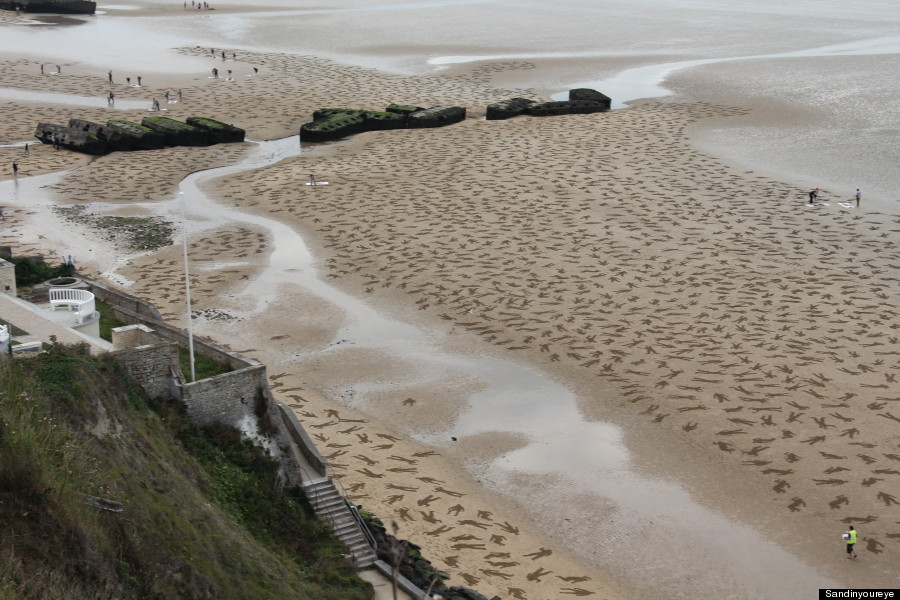 Masterminded by U.K. sand artists Jamie Wardley and Andy Moss, the project was completed on Sept. 21 -- the International Day of Peace -- with the help of hundreds of international volunteers.
"This project will bring together people from all nationalities, backgrounds and ages," Moss said in anticipation of the big day, according to a press release. "Together, we will make a piece of art in harmony as a reflection of a peaceful world in which we would like to live."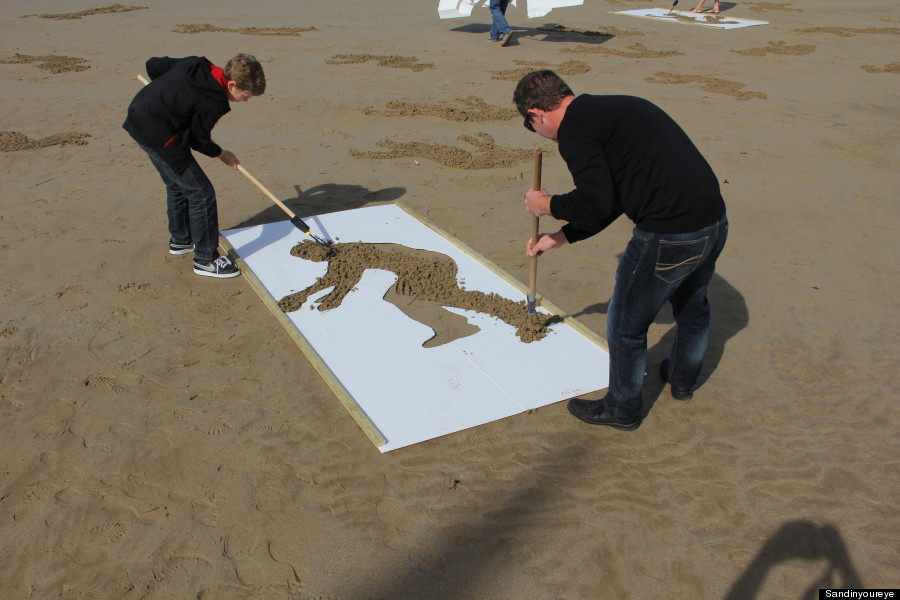 "'The Fallen' is a sobering reminder of what happens when peace is not present," Wardley said in the release. "The idea is to create a visual representation of what is otherwise unimaginable -- the thousands of human lives lost during the hours of the tide during the WWII Normandy landings on 6 June, 1944."
"There will be no distinction between nationalities," he continued. "They will be known only as 'The Fallen'. It does not propose to be a celebration or condemnation, simply a statement of fact and tribute to life and its premature loss."
All of the sand silhouettes were eventually erased by the incoming tide.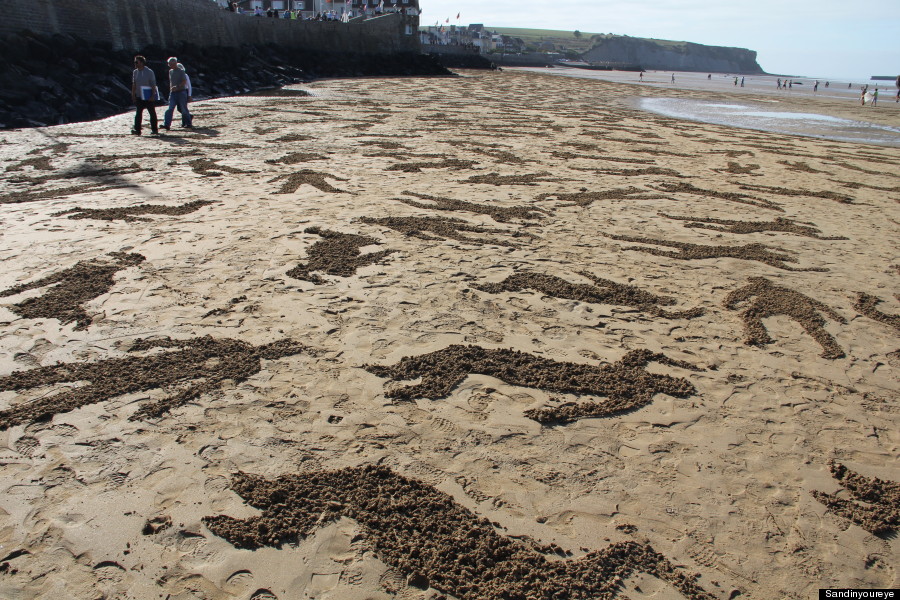 Related
Before You Go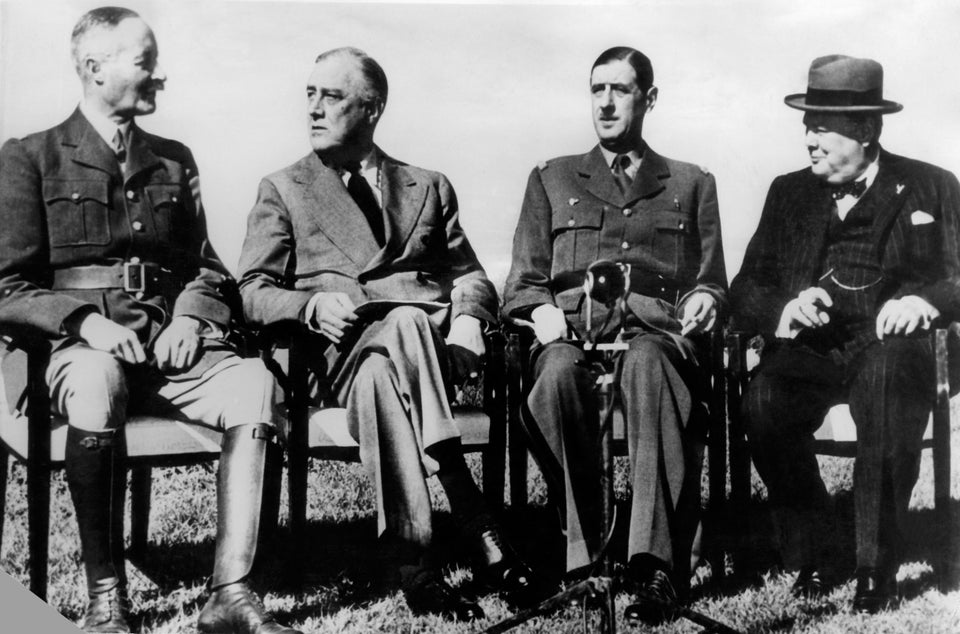 D-Day
Popular in the Community