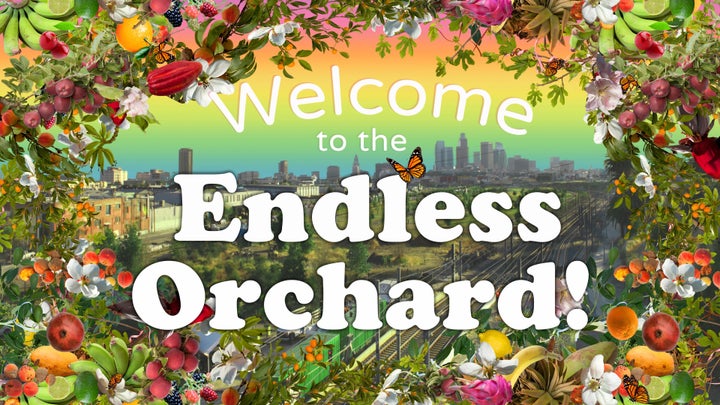 After years of careful civic and arboreal cultivation, progressive LA-based art collective Fallen Fruit is set to unveil Phase Two of The Endless Orchard -- the world's largest public artwork -- with a new website and fruit-sharing app, and two more living art sites in Los Angeles. Ingold Park, at the head of the Park-to-Playa Trail in Baldwin Hills, has been open since late last year; the Playa-to-Park waystation at Stoneview Nature Center's new rainbow orchard and community center opens on April 8; and the LA State Historic Park in Chinatown opens on April 22, featuring their most epic work of sculptural land art yet, the Monument to Sharing.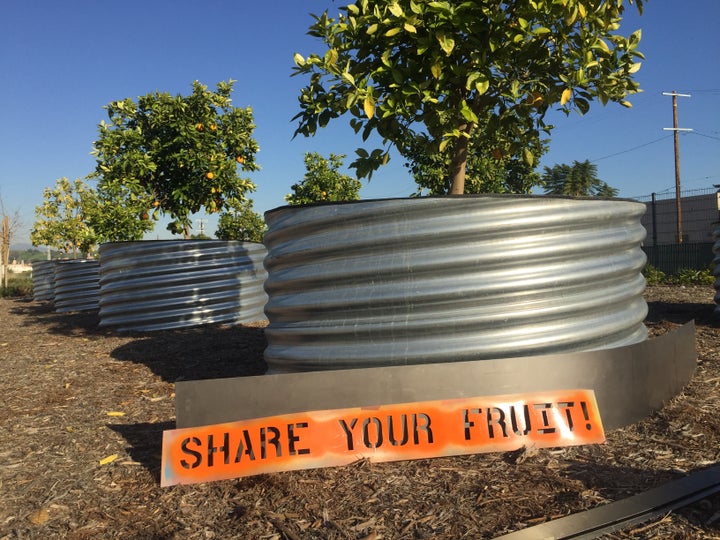 Fallen Fruit is the interdisciplinary duo of artists David Allen Burns and Austin Young, working in mediums from photography to architectural design, public gardening and resource mapping, immersive and interactive installation, and land art to actively promote community, beauty, and food justice -- one fruit tree at a time. From public parks to fine art galleries and cultural institutions, the TEDx stage to City Hall, Fallen Fruit's ever-expanding universe of digital and analog events, actions, and platforms is nurturing a progressive, evolving global network based on inclusion, accessibility, aesthetics, participation, citizenship, community, consciousness, food, design, and both environmental and humanistic well-being.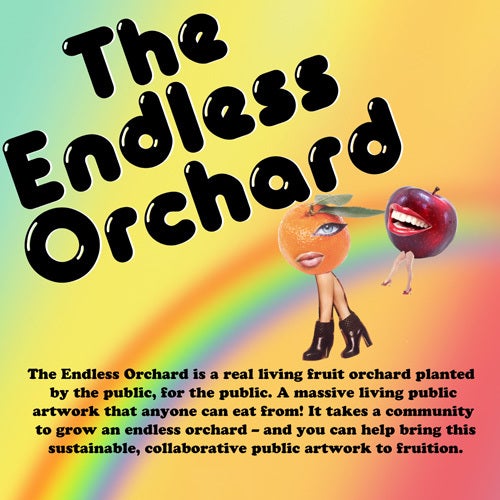 The latest iteration of Fallen Fruit's vision is the ambitious, cross-platform, multi-phase masterpiece, The Endless Orchard. Conceived as the world's largest public art project, The Endless Orchard is a living sculpture that yields freely grown fruit for everyone -- a simple foundation for a program whose implications reach into every aspect of social discourse. Following the example Fallen Fruit has set for years to grow their footprint from its LA base to all corners of the globe, now when individuals and like-minded civic groups cultivate fruit trees in front of their homes and businesses, medians, bike paths and parklets, they can use the new web app to easily map, share, and navigate these blossoming resources. Through Fallen Fruit's custom-designed, geo-tagged social networking app, sharing backyard fruit and connecting/networking with like-minded citizens, urban farmers and food activists has never been easier, more local, or more international. Not only can individuals harvest their backyard fruit and use the map it to share with their neighbors, but they can map and track other resources being shared in public space -- like libraries and bicycles -- as well as connect and share knowledge with organizations doing related kinds of work in their own region.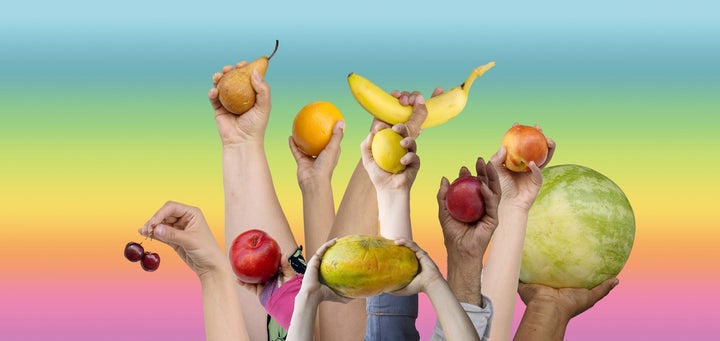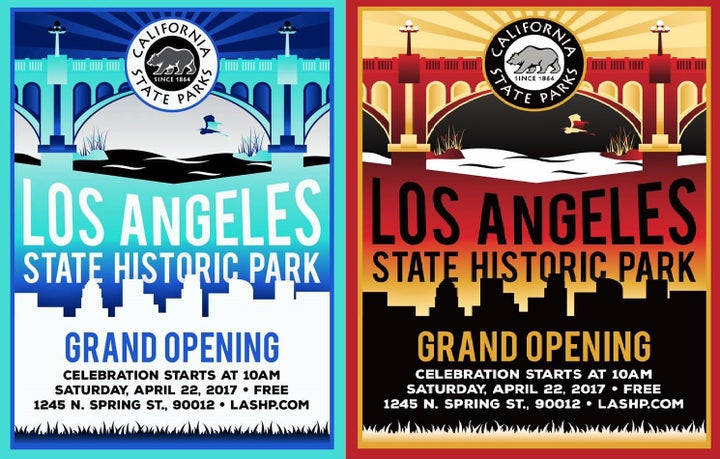 When Chinatown's LA State Historic Park opens featuring Fallen Fruit's Monument to Sharing April 22, it's going to be a high-profile jamboree, a gubernatorial Earth Day celebration for the whole day across the whole of the city's newest greenspace. Fallen Fruit is nothing if not hands-on, and will of course be on site, giving demonstrations of the new new app (10am-5pm), and leading a fruit-dying workshop (11am-2pm). In the tradition of State Park maps printed on bandanas, they'll be silkscreening a guide to the trees they planted all last year, throughout the communities of the greater Chinatown area surrounding LASHP, using dyes made with fruit to print them. Once it's open, this site will become the central landmark node for Phase Two of The Endless Orchard and its new citywide and international scope. In the very definition of "think globally, act locally," this unique work is both a living orchard of some 32 orange trees, as well as a large-scale public sculpture in a conventional sense. The planters bear quotes and thoughts of the area's residents, incorporating meaning and context into the location, and replicated in nearby satellite plantings of over 150 fruit trees in public spaces on Chung King Road and along the urban fruit trail that starts at the park and wends through Solano Canyon and William Mead and Old and New Chinatown.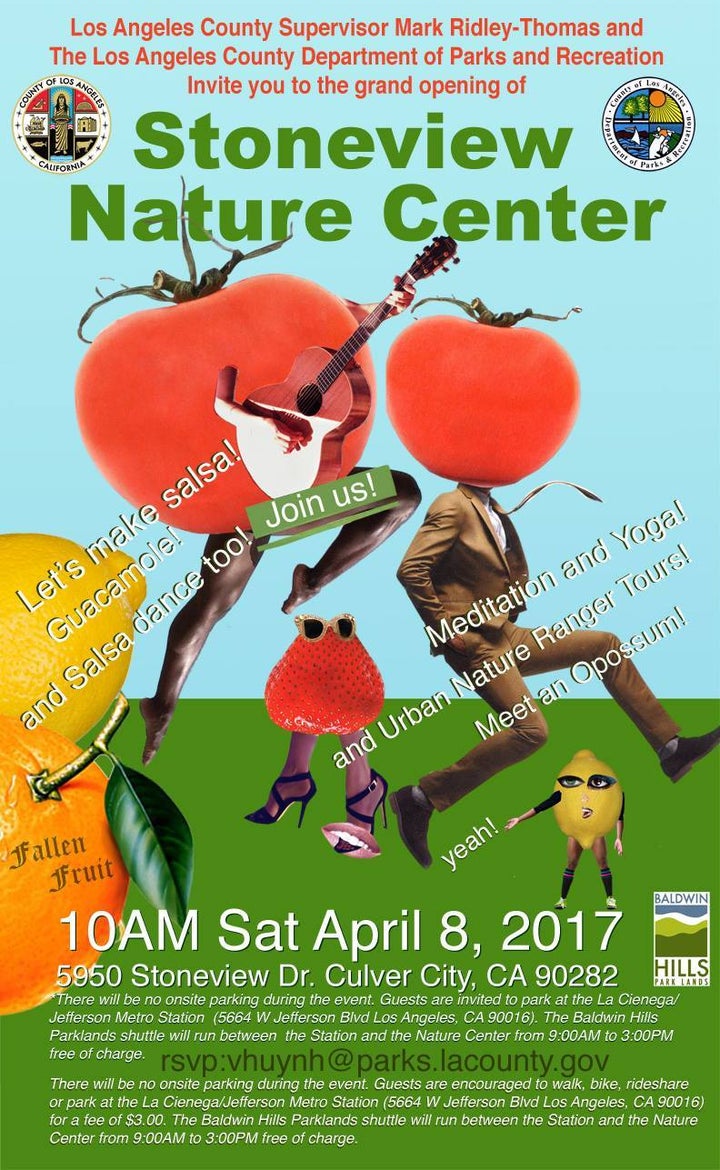 Planted in 2015 and open as of 2016, the Stocker Corridor Trailhead Fruit Orchard is at Ingold Park in Baldwin Hills, where hikers begin the 12-mile Park-to-Playa Trail. The site is ringed in young fruit-bearing trees, curated so at least one is blossoming at any given time throughout the year, making the trailhead and surrounding park not only a more lush and rather magical destination in its own right, but cheerfully providing fresh-picked sustenance for hikers setting out. The 5-acre Stoneview Nature Center two miles west of Stocker -- and itself a stop on the Park-To-Playa Trail -- sees Fallen Fruit's integral design elements in a more conceptual but still absolutely edible landscape integrated into the new construction's progressive municipal design/build award. Co-proposed with Ehrlich Yanai Rhee Chaney Architects, AHBE Landscape Design, and Omnivore, the site is a sustainable, multi-use vision for a community center featuring outdoor kitchen and gathering areas, art installations based on the neighborhood's history, and at its heart, Fallen Fruit's organic rainbow of living colors, rich symbolism, and narrative in the form of free harvests of pomegranates, lemons, oranges, avocados, grapes, berries and figs. The Center opens April 8, 2017 to residents, with official events planned 10am-2pm.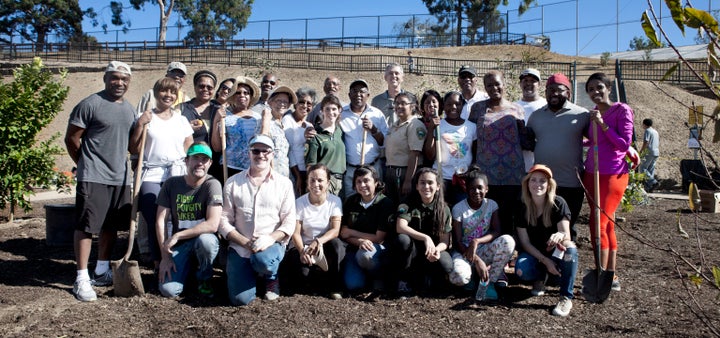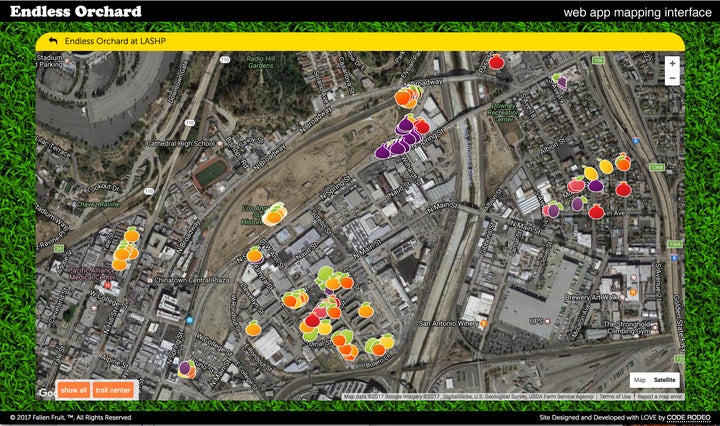 And finally, these and other ongoing projects such as the Del Aire Fruit Park will be launched together with the availability of the Endless Orchard web app, produced with Code Rodeo, and in a sense, it is the app itself which lays proper claim to the title of world's largest public artwork. It incorporates Google Maps, user profiles, connections to kindred local groups, and media sharing, but pointedly also includes free flexible templates and suggested language for the use of any individual or group looking into replicating the action in their own community, including how to pursue permits for use of their own public spaces. A mobile version will be launched this Summer. Let the sharing begin!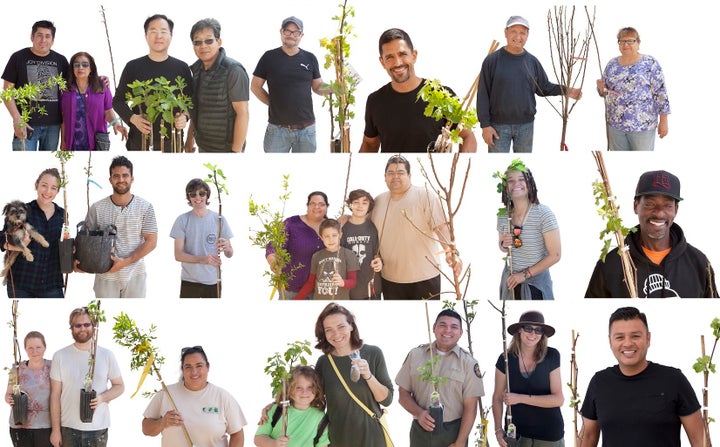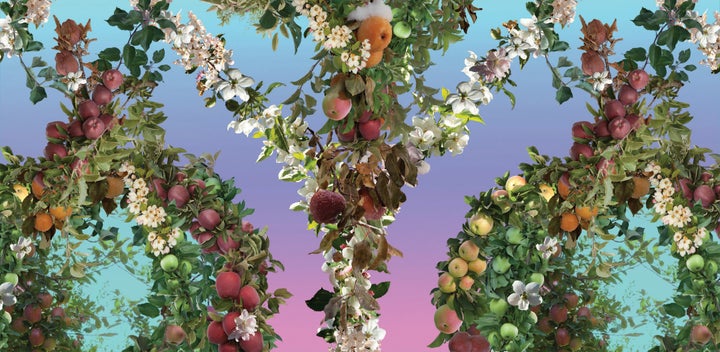 #fallenfruit #shareyourfruit #monumenttosharing #talktostrangers #meetyourneighbors #tasteyourcity #earthday2017 #earthday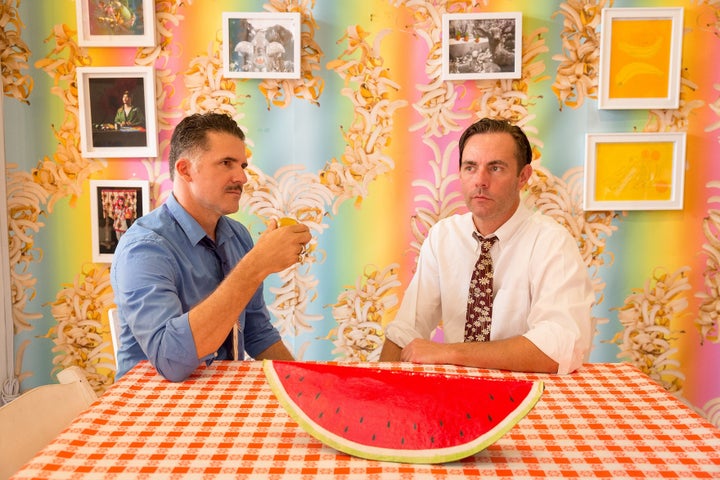 Fallen Fruit is an art collaboration originally conceived in 2004 by David Burns, Matias Viegener, and Austin Young. Since 2013, David and Austin have continued the collaborative work.
Popular in the Community