That night we walk to Diamond Beach Club and I see the stage where Josh DJ'd. I fall apart. Everybody thinks I am so strong. I smoke a lot of cigarettes. I take a Zanax and try to sleep.
Finally Ant calls and tells us to be ready by noon. She and Tarn will pick us up, take us to lunch and then to Patang Beach where we will be met by A and we will scatter Josh's ashes. I am so happy to see Tarn. It is like having a part of Josh with me. He adored her and I like Ant, her assistant and BFF. We have a lovely lunch at "This where Josh take me I know I love him" Tarn tells me. I love her. After lunch we arrive at Patang beach and there strolls up A, Lady Boy, two of the Monks from the Temple and Joshes ashes. I am devastated. We take a Longboat out to sea and as we begin to scatter Josh, my daughter begins the most mournful wail. It starts as a cry and turns into a sobbing rush of grief and anger and hopelessness. She doesn't want to let go of the cloth and the ashes. I can barely breathe.
A has told us that we might have the baby for the night and we are over the moon. But as the afternoon turns to early evening, she has let us know that she wants to bring her friends along with her "mother" and the baby. I am appalled; does she want to turn this into a party? I tell her gently that no, we would like some time with the baby, and that she is welcome, of course, but not her friends. She declines and the baby will not be coming that night. We ask the hotel to please come and get the crib that we had requested for the night. We put away the little things that we had gotten the baby. Will we have another chance to see him? I am not even sure he is Josh's son. Mia thinks otherwise. "Mom, his toes, his middle toe crosses over his big toe, just like Josh's." I have come to the realization that I don't want the baby to be Josh's. I want to go home and never come back here, and I don't want this baby complicating my pain and sorrow. We will never be able to see him. Of course we will never in a million years get him to the US. So please, I silently pray, let this little boy be some other man's child.
In the absence of the sleepover with the baby, Tarn and Ant say they will pick us up and we will have dinner on the beach. I am happy to be spending time with Tarn and Ant. I know how much Josh loved Tarn and I feel a closeness to her because of that. Tarn loved Josh for so many years, even after they broke-up, she was always in his life. They even went into business together. Selling vitamin supplements for men in China. (wink) Tarn is very smart and has cornered the market on this particular product in Thailand. With her beauty and brains, she could sell sand to the Saudis. Josh was the distributer. And they did really well for a while, at least until the Chinese figured out how to do the same thing, and no need for exporting.
We go to a restaurant on Surin Beach that a friend of Ants owns and we have whole boned fish in crushed garlic, fried squid, papaya salad, minced fresh veggies and Tsing Tao beer. After dinner, Tarn takes us down to the water where men are selling huge paper lanterns 5 feet tall We buy several, light the center, hold the four corners and make wishes for Josh's safe flight to a better place and once they light we set them free. We watch them float up-up and above until we can no longer see them. You are safe my darling boy. It is the best I have felt since my arrival in Phuket. Mia however, is bereft with pain over losing her brother; if only.............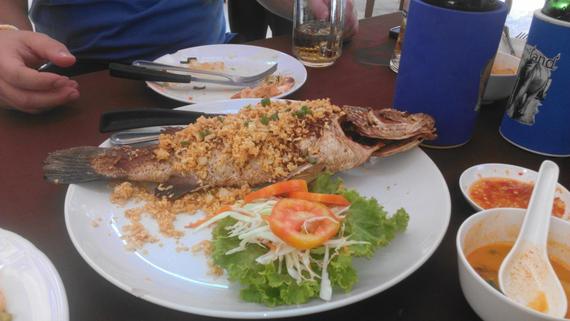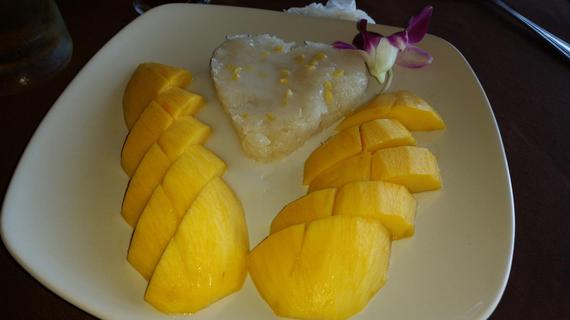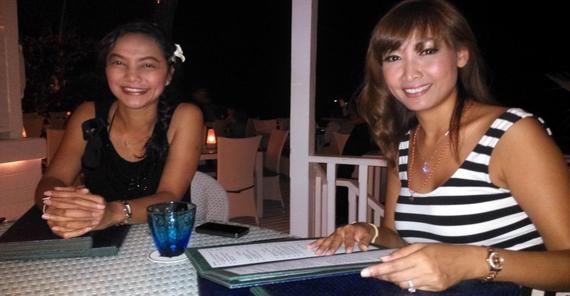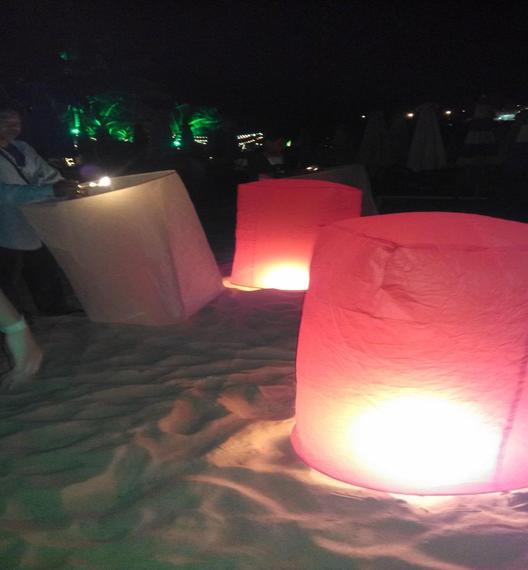 The following morning I get up early and go downstairs to the massive pool with the beds that jut out over the water. I order a Thai coffee and read Gone Girl. When I feel the grief piling on I sit at the edge of the pool, slide in and under the water and cry until I must come up for air. I do this every day. I wonder if the people there, on their vacation of a lifetime know that I am here because my son is dead and if they knew would they care?
Tarn and Ant call to say that we will be going back over to Josh's house to see A and her mother and collect some things of Joshs that A says we can have. Before we go, Tarn wants to take us to a place where Josh loved to eat. It is called Flame and Josh, Tarn says, would order a whole flame broiled chicken and take it across the street to the Temple where he would sit under a tree, flinging pieces of chicken to the dogs that are always hungry, always present and always, it seems ownerless. I tell them that is so very Josh.
REAL LIFE. REAL NEWS. REAL VOICES.
Help us tell more of the stories that matter from voices that too often remain unheard.