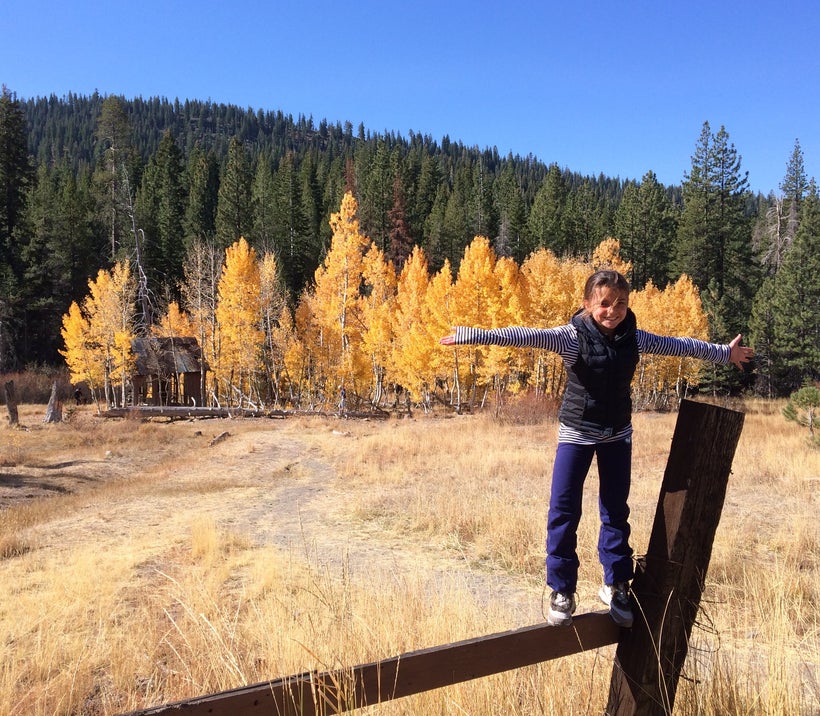 I love the fall. I haven't always. I am definitely more of a summer person: bright and sunny all of the time. Over the years, though, I have really come to deeply appreciate the fall. American poet, William Cullen Bryant spoke of autumn fondly as, "…the year's last loveliest smile." Leaves falling. Weather cooling. Sweater wearing. Cocoa drinking. The nights are longer and the days are shorter for good reason. It's the perfect opportunity to cuddle up and reflect upon the year that has passed before a new year begins again.
Most times, I find the fall the best time to get lost in music. Last year it was Adele. I listened to Hello so many times that I could feel empowerment blowing through my hair just like hers in the video. The song was an emotional account of her reconnecting with herself after many years. Hearing the song now is like hearing from an old friend. Music has the ability to transform and connect your emotions with particular times in your life. I find special meaning and attachment to most things, so it's no surprise that I love to get lost in music, especially in the fall.
It makes sense that Thanksgiving is slowly becoming one of my favorite holidays. Not because of the traditions such as turkey trots, impromptu football games, or homemade pumpkin pie, although those are high on my list. It's because of gratitude. I liken it to finding thanks in all of the things in your life, little and big.
For the past month, I cannot stop listening to Elton John's ballad, "Your Song." I have always enjoyed the song but it wasn't until recently that I really connected with its message of love - love as a simple expression of giving somebody the best of you.
The lyrics are beautiful and innocent, as shown in the chorus:
And you can tell everybody, this is your song
It maybe quite simple but now that it's done,
I hope you don't mind, I hope you don't mind
How wonderful life is while you're in the world.
After listening to this song and various covers of it (Ellie Goulding's is the best), I found myself asking what is my gift and who do I want to share it with? Ultimately that is the true meaning of Thanksgiving: sharing your gifts with the people you love and embracing the gifts they give you everyday. Not material gifts, but the gifts of yourself that you give with your heart. For Elton John, his gift was his song. It was simple. It was true. It was honest. He wanted to tell the world about it and anybody who has experienced love would understand it.
If somebody would ask, I would say that my gift is my words. However, when I asked my husband the same question about me and he said, without hesitation, my smile. It occurred to me that many of us might not even realize or be aware of the gifts that we give those we love.
My takeaway is this: Take pleasure in finding your gifts and then give them away. Give them to the people you love. Do not want or expect anything in return. Find gratitude in your heart. Be grateful for your gifts and the gifts you get from others. Cherish the moments. Hold them in your hearts. Once you find gratitude in your heart, happiness will most definitely follow, like a firestorm.
There are so many things I am grateful for this year. If I had to select 5 things that I am grateful for this year, though, here is my list:
Love: Finding it, rising in it, keeping it. Connect with that feeling that makes you feel alive. Falling in love is the best feeling in the world, like swimming in a pool where your feet don't touch the ground. You have the ability to create love in every relationship. Honor and rejoice in it. Make space for the special people in your life.
My Family: 1) For my baby girl's ten little fingers and ten little toes that unexpectedly grew our family of five to a party of six this year and has added so much life, love and hope; 2) For my mom, who always shows up for me during torrential downpours and in peaceful calms; and 3) For my rock solid friends who have become the family that I have chosen. I will always be here for you and will never let go.
Bike 31: My favorite bike in my cycle class. This bike has been a friend to me over the past two years and represents so much more than the 284 classes I have taken to date. This bike has taken me on the most unbelievable journey in discovering and reconnecting with myself, just like Adele in Hello. My heart grows bigger and stronger on that bike with every class. It has never given up on me and has never let me give up on myself.
My Ninja Beanie: I have a favorite beanie that I wear as soon as the weather gets cooler. This beanie is a trademark of sorts. It is a symbol of strength. An invisible and impenetrable force field to protect me. It has allowed me to find my inner gangster always, especially when I needed her most.
My Short Decaf Vanilla Latte: I start each and every day with a short decaf vanilla latte. To all the baristas who know my name and order without me having to say it. Thank you. It means so much.
To all the people I love and hold in my heart, you know who you are. I hope you don't mind I put down into words, how wonderful life is while you're in the world.
Please take a moment and cherish this year's last loveliest smile. Happy Thanksgiving everybody.
REAL LIFE. REAL NEWS. REAL VOICES.
Help us tell more of the stories that matter from voices that too often remain unheard.
This post was published on the now-closed HuffPost Contributor platform. Contributors control their own work and posted freely to our site. If you need to flag this entry as abusive,
send us an email
.