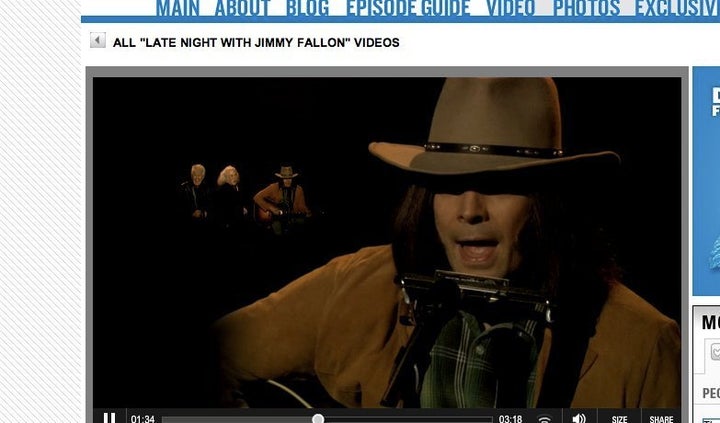 After delighting his audience with heart wrenching renditions of "Pants On The Ground," and even "Whip My Hair," Jimmy Fallon can now add Miley Cyrus' "Party In The USA" to his Neil Young repertoire.
Fallon's impression of Young is now one of his most beloved bits, and on Wednesday night's show he got some help from David Crosby and Graham Nash to perform Cyrus' tween pop hit. Is it his best one yet? We don't know if anything can top his version of the "Double Rainbow" song, but this is pretty great too.
What song do you think he should Neil-up next? Pretty soon he'll have enough for a whole album!