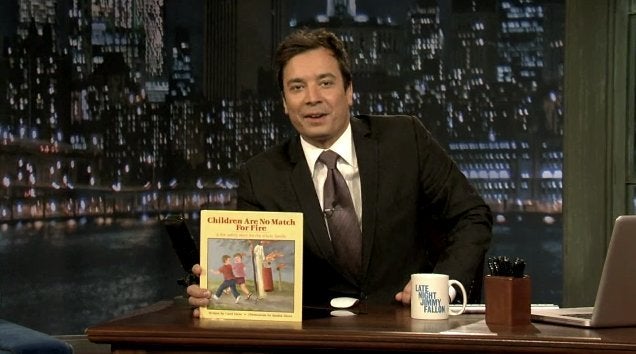 School is about to start, or already has! Hooray! That means it's time to put away the summer reading list, and pick up the school-mandated textbook and novel titles.
But once again, Jimmy Fallon has found some books unlikely to be found on either -- in fact; if any of these titles are found on any list, that's probably a good sign to avoid the source altogether.
We don't know where Fallon finds books like "Babes With Bullets: Women Having Fun With Guns," but we're guessing these titles aren't found at the neighborhood book fair.
Related
Popular in the Community