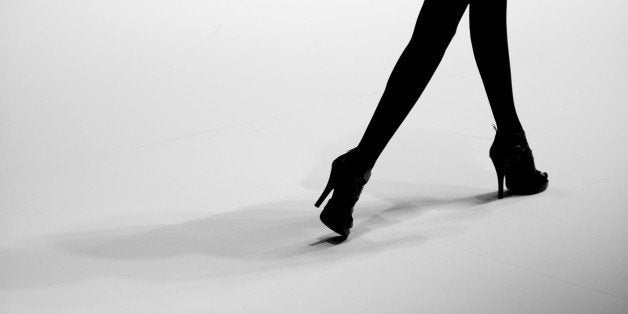 Fall starts out mild and easy when it comes to the weather but everybody knows that colder temperatures are just around the corner. Not to forget the sleet, slush, freezing rain, ice and snow. If you haven't pulled out your winter coats, shoes and accessories like hats and gloves, you probably will be soon. If you're in the market for an update or need a new coat for the job, a few trends and styling ideas:
1. Boyfriend Coat: Boxy and cozy is the name of the game with this piece and it's not a surprise to find that it's a fashion enthusiast favorite. With loose, long lines updating the classic cut and styling, it's a fresh spin for weather. Colors range from camel to light gray, and of course icy pastels which are blues, pinks and mint tones that have less of a richness more of a pale element. This coat is workable with anything you want to wear though it tends to be more of a daytime/casual piece. If you want/need something you can dress up go with a neutral like ivory or camel.
2. Plaid: Plaid's been hanging around for a while on the style scene so its only natural that it's turning up on coats. The look ranges from toggle closures to boyfriend cuts, and all kinds of other styles so really it's all about your personal preference and taste here. Most options available are either red and black, black and white, or green and navy, but look around as you'll find pink and gray, yellow and gray and all kinds of other combinations to the plaid print with a little work. Treat this piece like a basic -- it goes with everything, regardless of cut, style, etc. You can pull the plaid coat off for evening if the rest of the outfit has some glam elements.
3. Capes: The cape might seem a little off-putting or challenging to work with as it tends to be a bit billowed and boxy, along with carrying a specific look. But, it can be worn well and often even through the colder months. Length and cut are key to prevent it from overpowering the frame. If the classic structure and conservative look of the cape isn't your vibe, look around for a print, interesting trim or detail, etc. This item is far more workable and versatile than it might seem -- it works with everything, night or day, work or play. Stick to a solid tone or pared done palette if you want to keep it work/evening appropriate. For colder months layer over something warm, including a jacket or thick knit.
4. Fringe: Fringe hasn't quite exploded on the trend scene but it's without question arrived. This look can be a little western or boho, so if that's not your style pay close attention to the cut and shape of the coat. Anything that's long and loose will lean toward a western/boho look and feel, similar to anything that may be short. No less whatever you choose you can offset the item by wearing it with outfits that draw away from it, like cute jeans and a tee with boots or polished and tailored classics, etc.
5. Parka. The parka isn't new to the winter style scene but it's back again. With good reason -- this piece is both warm, functional and stylish, particularly for those who endure winter's coldest months. This season, army green is the update, though you'll still see plenty of navy and black in play as well. Length can go high or low depending on what your personal taste is. A parka that hits around the hip or slightly lower can be an ideal length for students, moms, etc. while longer is especially ideal if you walk to and from work in a city that has cold weather during the fall and winter months. When styling this item, it tends to lean casual so go with a dark tone like black or navy to add a dress element, or wear with contrasting pieces that feel a little more glam, polished or what not.