One sunny August afternoon, my younger son and I walked to the post office and mailed out 200 bar mitzvah invitations. We had spent that morning sitting in the dining room, licking envelopes and placing royal blue and red stamps that resembled the Giants logo onto the upper right corners of heavy, cream-colored envelopes. The envelopes were addressed to his entire class from school, many of his friends from camp, most of our relatives, our housekeeper, my sister-in-law's parents, friends we biked and hiked with, friends we saw all the time and old friends we rarely saw and had almost written off but our love for them was so ancient and deep that we invited them too.
Basically, we invited everyone we'd ever hugged.
Into the mailbox they went, 200 invitations to the ceremony and the Kiddush, with another 100-plus invitations to the nighttime "kids" party.
Several months earlier, my son had been assigned his Torah portion-Vayera. A lot goes on in this part of the Bible: Abraham is asked by God to sacrifice his son Isaac, the cities of Sodom and Gomorrah are destroyed, and Lot is seduced by his daughters. An almost filicide and the suggestion of incest is heady stuff for a 13 year old to contemplate, and our son was trying to digest and memorize this material in Hebrew. Meanwhile, my husband and I had hired a DJ, a band, a florist, four motivational dancers, a caterer, a photographer, and two nice ladies who had agreed to decorate the room with not-quite-life-size cutouts of various Giants players-Eli Manning, Victor Cruz, etc- who would appear to be "playing" on the tables. Sushi, grilled chicken, edamame pockets and tiny kosher hotdogs would be served. My husband then spent a hundred hours making an eight-minute movie that highlighted the funnier moments of our younger son's career as a suburban child.In short, we were putting on a show and our younger son was the star.
I had been through this before with our older son, now 17, and I knew what to expect. The men in our family would need new suits; I would need hair, makeup and wardrobe.
We live in a town where the women are almost professionally beautiful. So without further adieu, I ran to get a new dress. Four years ago, my friend Suzanne had sold me a great red Prada dress from Bergdorf's. The dress was snug when I bought it but I lost five pounds fast. Of course, after the big event, those pounds hunted me down and swore they'd stay by my side forever, never to be lost again. So Suzanne found a larger Jason Wu dress, one that I could wear to the eight other b'nai mitzvahs we have this year. (If you think you're going to a lot of mitzvahs this year, you are: More than 4 million babies were born in 2000, the biggest uptick since 1993, and many of those kids are preparing for their b'nai mitzvahs now.) The dress purchased, I turned to my face.

When our older son was getting bar mitzvahed, I was getting Botox. In real life, Botox makes your skin look strangely taut and freezes your eyeballs, but on screen, you look fantastic. So although it felt as if the dermatologist had glued a sheet of Saran Wrap across my forehead and yanked it tight, I looked great in pictures. Once I stopped getting Botox, I knew my face would need a new strategy.
I texted a makeup artist, one three friends had recommended. She called back while I was in the car with my kids.
"So," she said, on speakerphone. "Just to confirm, you want me to come three times?"
"Yes," I said. Once before Friday night services, once before Saturday morning services and once before the kids party.
"You're having your makeup done three times?" my older son howled.
"It's cheaper and safer than Botox."
Makeup artist: "Do you want lashes?"
"Do they cost extra?" I asked.
"No."
"Yes!"
"How about air-brushing?"
"What's that?" I knew celebrities had that when they appeared on the covers of Vogue, but wasn't sure how it worked in real life.
"It will make your complexion look flawless. We'll do it for the night party."
"Oh my God," my older son said.
The night before the big event, the make-up artist came over. As the men scrambled to get ready, we set up in the dining room. She gently applied foundation, blush and lipstick, and carefully removed the "lashes" from a plastic case. She spread glue on their backs and attached them to my eyelids. My eyes had never been so big. I looked like someone else - someone glamorous. And also a bit like an alien, but in a good way. The next day, she returned, plugged in a machine and sprayed foundation on my face. Voila! I was airbrushed and ready.
The bar mitzvah went off with out a hitch. My son read his Hebrew like a Talmudic scholar -- at least he sounded that way to me. (I don't read or speak Hebrew so am easy to please and fool.) As he expounded on what he had learned from studying Torah, he threw his shoulders back and smiled. I felt his pride, and my acute relief.
During the Kiddush and after party, I told whoever would listen about my "falsies." I loved those lashes. I wanted the makeup artist to come over every day and put them on. But God laughs when we try too hard. The "air brush" make-up had given me an allergic reaction. In pictures, it looks like dodge balls have been stashed in my cheeks.
When I woke up Sunday morning, our younger son was asleep with his camp friends in the basement. The party was over. Now all he had left to do was write 129 thank you notes. Meanwhile, the lashes had fallen like fly wings across my eyes, creating tiny black shadows. I blinked and they were gone.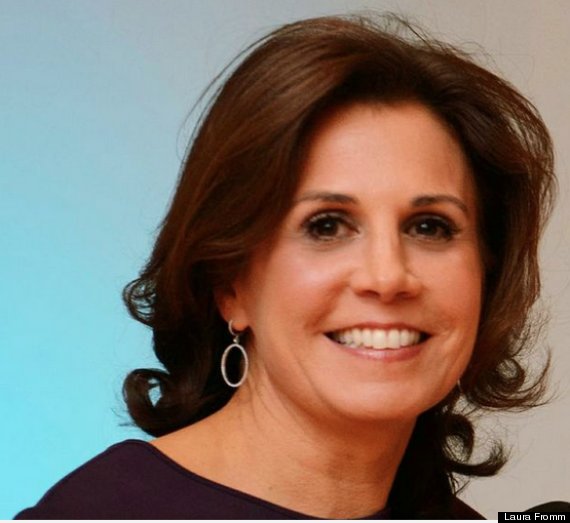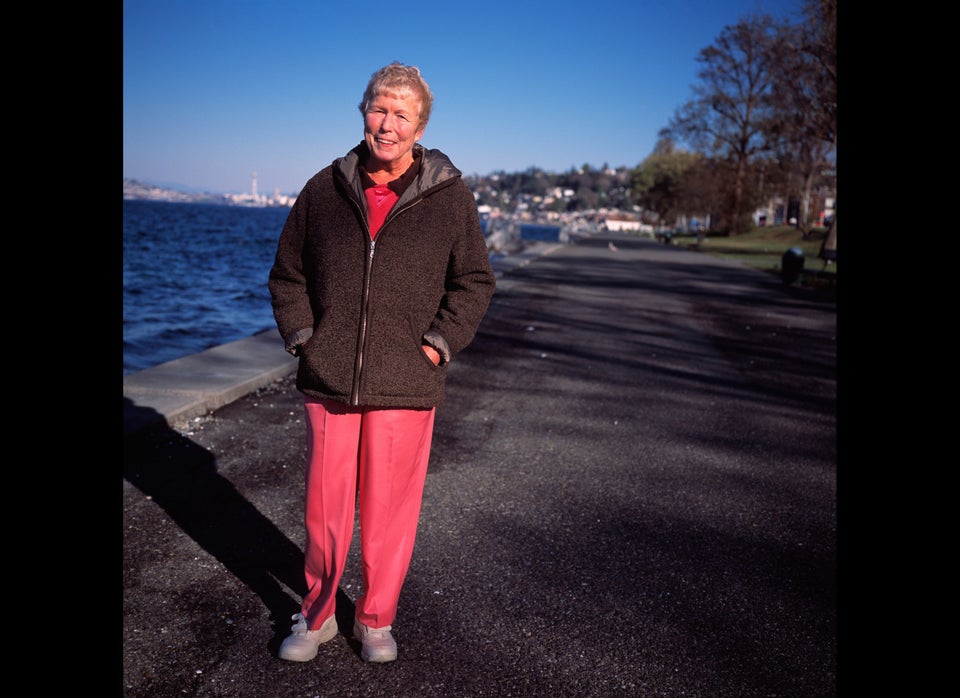 7 Biggest Post 50 Beauty Blunders
Support HuffPost
The Stakes Have Never Been Higher
Related
Popular in the Community