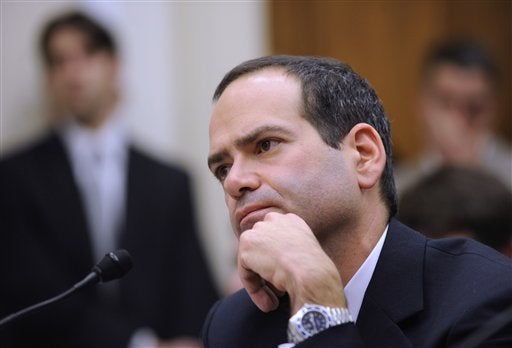 The Obama administration's signature anti-foreclosure effort, unveiled in 2009 with the promise of helping three to four million homeowners modify their mortgages, is such a failure that it now risks "generating public anger and mistrust," according to a federal audit released Monday.
Far from helping at-risk homeowners, the Home Affordable Modification Program has actually made some homeowners worse off, according to the Special Inspector General for the Troubled Asset Relief Program -- also known as the Wall Street bailout. The Treasury Department set aside $50 billion from TARP, plus another $25 billion from taxpayer-owned Fannie Mae and Freddie Mac, to give mortgage servicers thousand-dollar incentives to reduce monthly mortgage payments by modifying eligible homeowners' loans. But more people have been bounced from the program than have been helped by it.
People who apply for modifications via HAMP sometimes "end up unnecessarily depleting their dwindling savings in an ultimately futile effort to obtain the sustainable relief promised by the program guidelines," the report notes, putting the imprimatur of the federal government on a claim long made by housing experts and homeowner advocates. "Others, who may have somehow found ways to continue to make their mortgage payments, have been drawn into failed trial modifications that have left them with more principal outstanding on their loans, less home equity (or a position further 'underwater'), and worse credit scores.
"Perhaps worst of all," it continues, "even in circumstances where they never missed a payment, they may face back payments, penalties, and even late fees that suddenly become due on their 'modified' mortgages and that they are unable to pay, thus resulting in the very loss of their homes that HAMP is meant to prevent."
That's what Bea Garwood of Pinckney, Mich. and Troy Taliancich of New Orleans, La. say is happening to them after extended HAMP runarounds at the hands of JPMorgan Chase and Bank of America, the nation's second-largest and largest banks by assets, respectively.
"They told us we were a great candidate, so we went for it," Garwood told HuffPost in August. "And as a result we're losing our home."
New data released Monday by SIGTARP and the Treasury Department only add to the portrait of a failed program.
Over the last five months, an average of just 23,000 new homeowners have signed up for the program, data show, far below where the program started out. In September, just 25,000 new homeowners decided to take President Obama up on his promise.
Also last month, less than 28,000 homeowners transitioned from a temporary trial modification plan into a five-year plan of promised lower monthly payments. That's the lowest figure since November 2009, Treasury data show.
During the first three months of the year, about 55,000 homeowners on average received these so-called permanent modifications. During the next three months, April to June, that average increased, to about 56,000 per month.
Over the last three months, which ended in September, that average plummeted to about 33,000 per month, a 41 percent decrease from the year's second quarter, according to data from Treasury.
Thus far, 728,686 struggling homeowners have been kicked out of the program; just 640,300 remain.
Through the first nine months of this year, "when HAMP has been at its apex," according to SIGTARP, nearly 2.7 million homes have been subject to foreclosure notices, the report notes, citing data from research firm RealtyTrac.
"At that pace, foreclosure notices will have been sent to more than 3.5 million homes by the end of the year, an increase of 26 percent over the 2.8 million homes in 2009 and nearly five times the comparable 2006 number," SIGTARP said.
"It is downright immoral and cruel for this administration to continue this charade of offering false hope and false promises in the form of a program that is nothing more than false-advertising that is prolonging the inevitable," Rep. Darrell Issa (R-Calif.), the ranking member of the House Committee on Oversight and Government Reform, said in a statement.
Democrats are largely avoiding campaigning this election season on their help for homeowners. During campaign stops in Los Angeles and Las Vegas, two areas ravaged by the growing foreclosure crisis, Obama didn't mention his plan to help homeowners.
Administration officials defend the program, arguing that the crisis was much larger than even they expected when they took office last year; that homeowners who are tossed from the program don't necessarily enter foreclosure; and that the nation's largest mortgage companies have been dragging their feet, and there's not much the administration can do.
More than half of Bank of America's trial modifications, for example, have dragged on for longer than six months. Trial plans are supposed to last just three months.
The administration has yet to fine a single servicer for noncompliance, or claw back any of the taxpayer dollars they've received thus far for successfully modifying delinquent borrowers' mortgages.
Through August, the eight largest mortgage servicers, which service the bulk of mortgages both inside and outside HAMP, have kicked 525,000 homeowners out of HAMP.
Of those, about a quarter either lost their homes or are in process of losing their homes, and another 21 percent have yet to be dealt with, so they're in limbo.
That means that just about half of homeowners who have been tossed from Obama's program were actually put in a position to keep their home.
In recent months, the Treasury Department has dramatically downplayed the original goal of HAMP to modify mortgages for three to four million people. "You have to think about HAMP in the context of who it was supposed to help and why," said Phyllis Caldwell, chief of Treasury's homeownership preservation unit. "It set a framework for evaluating mortgage modifications that moved the industry to a standard modification able to reduce payments and gave more than a million homeowners immediate relief through trial modifications that had the potential to become permanent. So what it set out to do worked."
Treasury officials are adamant that not only is the program helping those homeowners who remain in it, but it also has helped those homeowners who have been bounced. In fact, those homeowners who ultimately fell out of the program benefited from the equivalent of a "free tax cut" while they were in the program because over that period, they were paying less on their mortgage than was otherwise required. And, officials say, this came without cost to the taxpayer.
Nonsense, the TARP overseer said Monday.
"While it may be true that many homeowners may benefit from temporarily reduced payments even though the modification ultimately fails, Treasury's claim that 'every single person' who participated in HAMP gets a 'significant benefit' is either hopelessly out of touch with the real harm that has been inflicted on many families or a cynical attempt to define success as failure," the report says.
"Worse," it continues, "Treasury's apparent belief that all failed trial modifications are successes may preclude it from seeking to make the meaningful changes necessary to provide the 'sustainable' mortgage relief for struggling families it first promised. What Treasury deems a universal benefit, many homeowners, members of Congress, and a growing number of commentators describe as 'cruel' and offering little more than 'false hope.'"
*************************
Arthur Delaney is a staff reporter for The Huffington Post. He can be reached at arthur@huffingtonpost.com
Support HuffPost
The Stakes Have Never Been Higher
Related
Popular in the Community