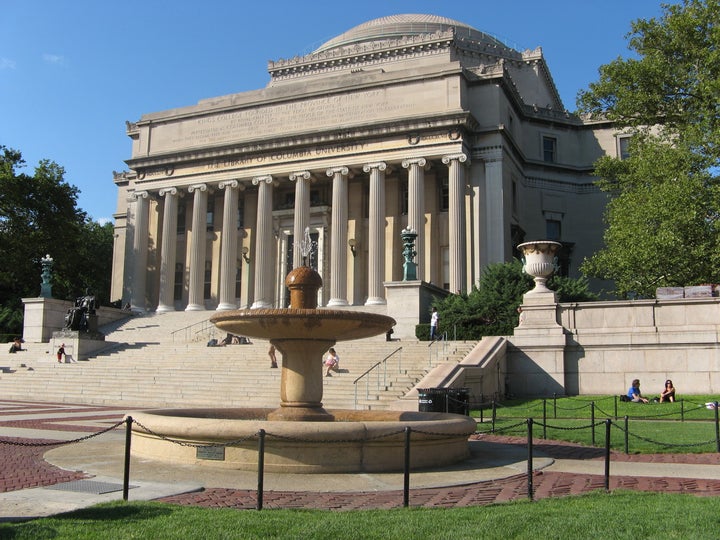 As if the college search, application and test-prep/taking process isn't already bad enough, now comes word of (more) "false" acceptance letters from colleges and universities across the country, including – and apparently most recently – Columbia University's Mailman School of Public Health.
In Friday's article in The New York Times, "You've Been Accepted to Columbia. Oops, Our Error," Christopher Mele writes, "… the episode added anxiety to a time already fraught with it. Which school accepts – or rejects – an applicant can have broad implications about a student's future finances and career path."
Similarly, in January's "A Moment in Time" and this month's "Falling to Pieces," each published by Psychology Today, I offer an intimate glimpse into the mental health travails roiling young people on both sides of the bridge from high school to college.
Adult errors, such as those made at Columbia, don't help.
Mele quotes one recipient of an erroneous acceptance letter from that institution as saying, "It's ridiculous. I don't understand how they can get away with it and just say 'sorry.'"
What's worse is that Columbia is far from alone. The New York Times article notes that, last year, Carnegie Mellon University contacted approximately 800 aspiring attendees of their graduate program in computer science informing them of their acceptances … only to withdraw them later the same day.
For her part, Katy Steinmetz wrote in "The Long, Sad Tradition of College Admission Mistakes" for TIME magazine of now familiar errors at Cornell (1995, 2003), University of California, Davis (2002, 2004), University of Georgia (2006), University of North Carolina at Chapel Hill (2007), Northwestern University's Kellogg School of Management (2008), New York University's Wagner Graduate School of Public Service (2009) and The George Washington University (2010).
But, hold on, there's more.
In what Steinmetz called "Perhaps the largest ball-dropping " example, the University of California, San Diego in 2009 apparently sent errant admission emails to a staggering 28,000 applicants.
Johns Hopkins University also succumbed to such errors in 2014, albeit in reverse but then followed by another "no," as reported by The Washington Post.
The sounds of crushed hopes and dreams heard 'round the world.
What does this season of angst feel like? Adam Rosen, then a high school senior and now a first-year student at Tufts University (and national advisory board member at the Center for Adolescent Research and Education), told me, "Along with the heaps of stress that the college process brings come pressures to do more. I've been told many times that I won't get into my first choice college if I don't play a sport, pursue music, study hard and have strong other extracurricular activities. When we have leisure time, we are expected to fill it with something productive. We are continually racing towards the top. Every single high school kid I know has succumbed to valuing themselves based on where they get into college. This is incredibly dangerous because the process itself is volatile and suspenseful."
So, is there any good news for those on the brink of adulthood? A bit.
In the same Friday edition of The New York Times sat a story about efforts by the aforementioned New York University to control the rising costs of college and to advance an atypical three-year higher education experience. The piece also cited similar moves at the University of Wisconsin, Wesleyan University and Purdue.
Another reason for hope is the January 2016 release of "Turning the Tide," an initiative guided by the Harvard Graduate School of Education but representing the thinking of institutions nationwide, on methods of "de-stressing" the route to college. Among other ideas, it suggests devaluing standardized test scores and advanced placement classes and adding more weight to extracurricular activity and service.
A kinder, gentler college admissions process? For young people in distress – and perhaps danger – such change cannot come a moment too soon.
Related
Popular in the Community