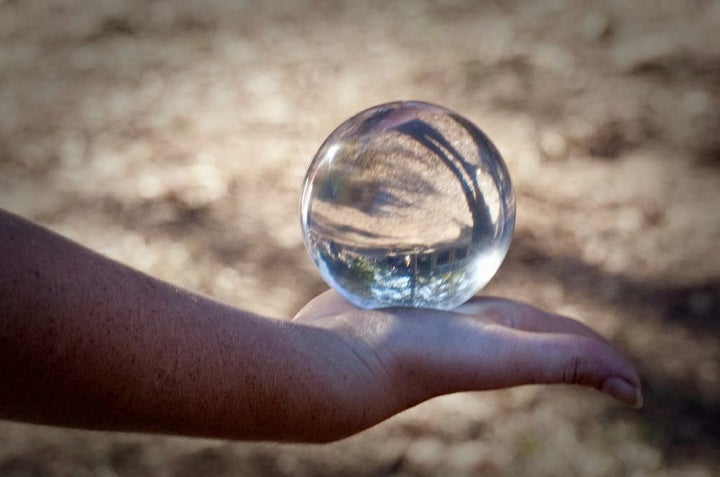 John Edward is a household name in Mediumship, teaching and bringing about awareness for utilizing and comprehending metaphysics in one's own life every day. He is a New York Times best-selling author hailing from Long Island, New York, who tours the world time and time again reaching out to a legion of fans and like-minded folk. His eighth and newest book, Fallen Masters, based on good vs. evil, is now out as he has recently aired it on Dr. Phil and The Ricki Lake Show and countless other shows as he continues to create from within.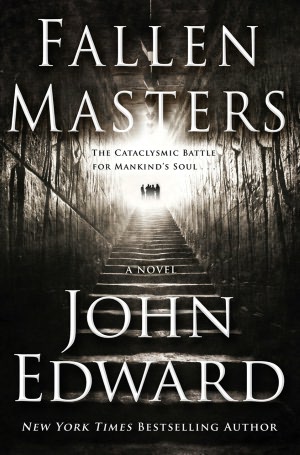 Fallen Masters photo courtesy of John Edward and JE-Media.
I had the sheer, humbling pleasure in speaking with John over the phone grabbing a few moments of his busy time, as he is also a husband and father of two. When I asked him what do you do in your personal life to disconnect and reevaluate your work and energies, he said, "It's okay to have an inner sanctum. People need to create a solitude and give themselves permission to do so. Everyone needs to find their own fortress of solitude." Jokingly he mentions 'man-caves' but for him, it's his home office and own office outside home where he says, "At home it's daddy's office and you need to be invited in but 9 out of 10 times they all come in anyway as they want to be around my energy." John goes on to explain that, "In my office I meditate or read a book." He feels we need to as a society take time for ourselves and that is okay. There is nothing wrong with decompressing and reevaluating one's own self. On his children, he tells me that he teaches them this as well. "I have a five year old and ten year old and with many pressures today, I tell them you need time to focus and also have solitude time whether it be their DS Game or iPad time." John has trained himself every day to stay on track with his work and family.
On work, I asked what is it like being you travel often and away from the family, he explains to me that his family "understands and accepts" telling the children, "Daddy can and will come back home from work as there are many others who won't be coming back." He goes on to express to me that, "It's hard to leave them but at the same time I'm helping others and I am still young enough to be able to do this. I have a fire inside of me to do all I can." On his popular and well-received talk show, Crossing Over, he told me, "I knew it was done even before everyone else did and I was thankful. My guides told me this and that was that." He breathed a sigh of relief when explaining this to me as it was a chapter in his life's work that moved him onto more and that's the way it is suppose to be. This same rule applies for his current work as he said, "My guides will tell me when its time to stop doing what I am doing but right now, it's not the time and my passion continues to spread awareness."
John mentioned to me about the 'supernatural' and the term 'paranormal' as he is not affiliated with this in the sense of what we see over the past several years depicted on TV. He does enjoy and like shows like Ghost Whisperer and Medium for example, however; most of what he feels on that subject matter with ghost hunting shows is that, "So much is edited and quick to scare versus teaching and it's heavy with sensationalism." John is a psychic medium, teacher, writer and creative who has made himself known to the world based solely on his ability to speak to the other side, connect and validate. None of this has anything to do with the pop-culture upsurge and yet he is larger then life many a times. This is a beautiful lesson for many to learn as we head further into the future with tv today and social networking. He feels that your in control of what you choose to view and learn from versus watching what is on. Change happens when you want it too and you don't have to accept what's being put out there if it's not real or of value.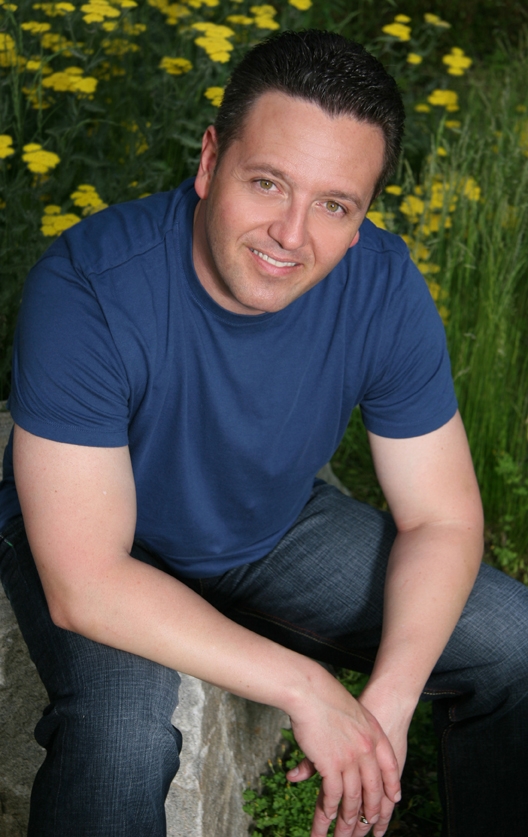 Photo courtesy of John Edward and JE-Media.
Today, John has created another passion project called, The FIVE, in which one can sign up for membership and get chosen to receive a private reading, tickets to live John Edward events and much, much more. Fans old and new really like this as they also are invited to participate in monthly webcasts and to view his new online novel, ABOVE & BEYOND, that is ONLY available as a member of The FIVE. It is considered as an anthology of sorts that is released monthly (more as episodic increments like a TV series). Being a member of JE's FIVE, you will be introduced to a bevy of characters that are working through their after life experiences and revealing to you the reader what it might be like. Sometimes emotional, many times humorous, always enlightening and affirmative as tough issues of life, death, and love are explored. I found John to be full of honest energy, passion and a tell-it-like-it-is mentality which I believe is what carries him through the process. He is devoted to his work of helping others understand about who we are and what happens when we cross over. He speaks quickly and swiftly but never stumbling upon his words of wisdom, honesty and laid back tone. He is the real deal and I am glad he has the world as a platform to continue to do this work until, and as he says, "My guides tell me when I am done."
To learn more about John, sign up for The FIVE or to see if he is visiting a city near you, please visit his website at: http://johnedward.net/ and pick up a copy of his latest novel, Fallen Masters, today.
Related
Popular in the Community