Dozens of advocacy groups, including MoveOn and the American Civil Liberties Union, have joined to organize the Families Belong Together national day of action scheduled for Saturday, June 30.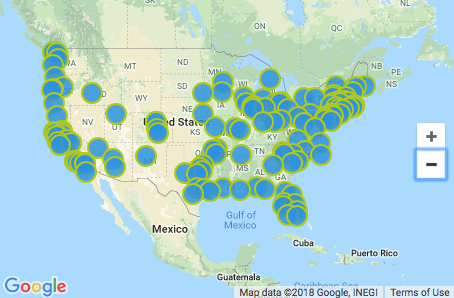 Organizers hope the rallies will pressure President Donald Trump and his administration to end their contentious practice of separating children from parents who face prosecution for border-crossing, said MoveOn spokesman Karthik Ganapathy.
"What we're seeing at the border when it comes to family separations has really ignited something in the American people ― this deep sense of outrage, this deep sense that this isn't who we are as a country, that we have to be better than this," Ganapathy told HuffPost.
Rep. Pramila Jayapal (D-Wash.) first announced the national day of action during an appearance Monday on MSNBC.
″We are absolutely ready to have mass mobilization," Jayapal said. "We see the outrage and we see that this has to be taken right to the White House, right to Donald Trump, to stop the family separations.
"Nobody believes that there is any legislative reason, any policy reason, and certainly no moral reason to be separating these kids," Jayapal continued. "This is not a political issue. This is about what's right and wrong."
Border officials separated nearly 2,000 children from their parents between April 19 and May 31 after apprehending the families crossing the border into the U.S. Child care experts, including the president of the American Academy of Pediatrics, have likened the practice to "child abuse."
"As a direct result of the Trump administration's policy choices, there is a human rights disaster of epic proportions happening at our border," Lorella Praeli, the ACLU's director of immigration policy and campaigns, said in a statement. "We can't let the Trump administration shift the blame or use families as bargaining chips for their inhumane policy agenda."
Popular in the Community