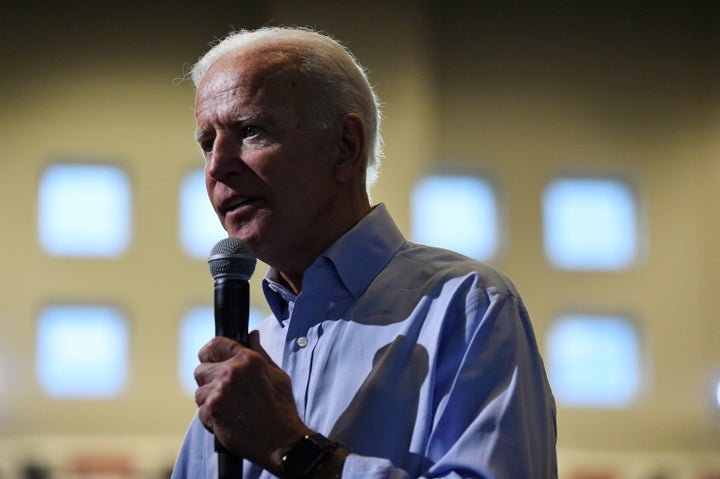 UPDATE: 3:15 p.m. — After protesters demonstrated for hour and a half in the building's lobby using megaphones and signs, Philadelphia police arrested six activists from the group. When police arrived, undocumented families left the building to avoid being arrested and potentially sent into ICE custody. The protest continues in front of the building, but so far, no one from Biden's campaign has responded to the group.
PREVIOUSLY: A group of families whose loved ones were among the roughly 3 million people deported under the Obama administration will hold a sit-in at Joe Biden's campaign headquarters in Philadelphia on Wednesday, saying they'll refuse to leave until they receive an apology from the former vice president.
The group of roughly 40 families and activists, organized by New Jersey-based immigrant rights group Movimiento Cosecha, plan to ask Biden's 2020 presidential campaign to commit to a progressive immigration platform and acknowledge the pain caused by deportations under President Barack Obama.
Obama set a record for deportations, although he narrowed his focus later in his presidency to removing convicted criminals, recent border-crossers and people previously removed from the country. (A change in how removals were counted also accounts for some of the record.)
Although Obama also pressed for immigration reform and took steps to broaden protections for some immigrants, activists have criticized his administration for its deportation figures and expansion of detention, including for families.
"We can't ignore the fact he was complacent to Obama's vicious deportation machine," said Catalina Santiago, the media coordinator at Movimiento Cosecha. "He is shamelessly ignoring the countless families he destroyed."
Santiago says that Biden can't criticize President Donald Trump in good faith or be considered an advocate for immigrant communities until he owns up to the destructive policies he supported.
"We can't ignore the fact [Biden] was complacent to Obama's vicious deportation machine."
Biden has so far defended Obama on deportations.
The families say they will share their stories in the lobby of the campaign's building, and if they aren't arrested or kicked out, will ask that the Democratic presidential candidate pledge to end the detention and deportation of immigrants, and to reunite separated families. Biden himself is unlikely to make an appearance, since he is scheduled for an event in Iowa on Wednesday evening.
"It was the love of my life who was deported," said Nelly, a 42-year-old immigrant living in Kalamazoo, Michigan, who is participating in the protests and asked that her last name be withheld. "It was the father of my children and now our lives are completely destroyed."
Norma Morales, another participant, says her 18-year-old son was arrested in 2010 at a birthday party that was broken up by police. Morales remembers the cops telling her that every child who wasn't a citizen would be released to U.S. Immigration and Customs Enforcement.
After a 1 1/2-year court battle, he was deported back to Mexico, and Morales hasn't seen her only son for the past eight years. He was also forced to leave his wife and two daughters, now 8 and 9.
"It's very sad and painful not to have him here," she said before the protest. "On important dates like New Year's and Christmas I miss him the most."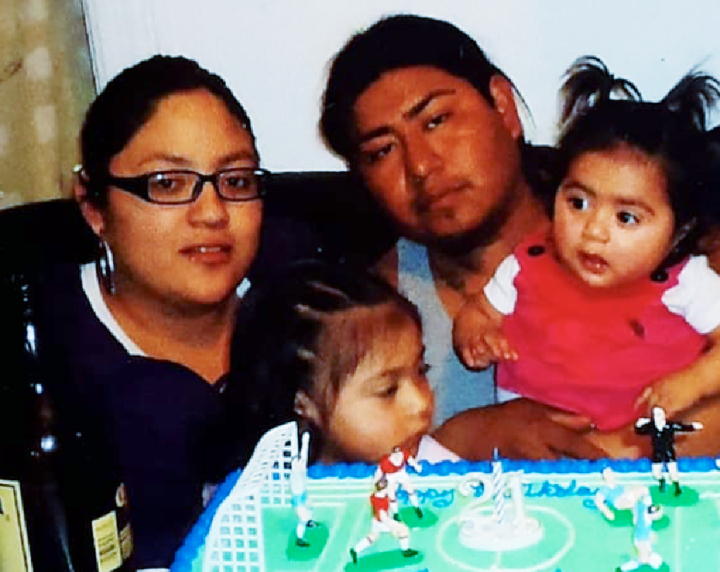 While Trump threatens to deport millions of undocumented families, his administration has yet to surpass Obama's deportation levels for any fiscal year, and in some cases those totals are less than half. In 2012, the government deported 419,384 immigrants ― a record for any year, and numbers that have earned Obama the title of "deporter-in-chief" among activists.
Trump officials are building on the infrastructure of enforcement and detention laid out by the previous administration, says Julie Mao an immigration attorney at Just Futures Law. While it's true Trump has increased funding for ICE raids and uses anti-immigrant rhetoric, she says, he was given the keys to a car and now has "all the fuel he needs to go hog-wild using a system Obama built."
"They are very much the same policies," Mao said, comparing the Trump and Obama administrations. "We need a change in policy, not just a change in identity politics or dog whistle politics."
Morales says she and her family, including her 11- and 12-year-old daughters, are constantly worried that any minor incident could get them deported as well. "I always think about what would happen to my two daughters if the police arrested me," she said. "I have other siblings who leave work every day with that same fear."
Morales says that while she wants an apology from Biden for her family being ripped apart, she cares more about future action. "I want him to find a way to bring home the families that were separated and repair the damage."
Popular in the Community