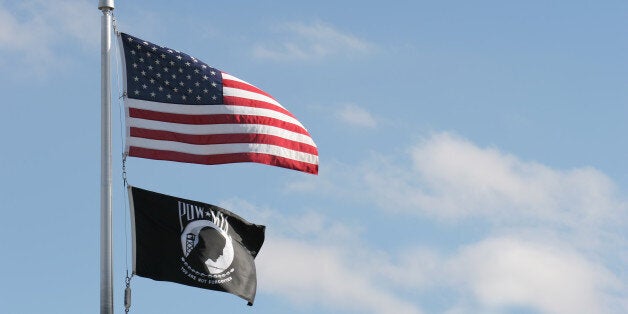 CHAMBERSBURG, Pa., Nov 10 (Reuters) - In April 1943, when Ronald Norford was 10, his older brother Robert enlisted in the U.S. Navy and shipped out on a submarine patrolling the waters off Japan as World War Two was reaching full boil.
"My mother made me a white dress Navy uniform, like the real Navy uniform my brother wore, so she could take a picture of us both before he shipped out," Norford recalled. "He was a real caring brother."
Those memories still haunt Norford, now 81, in part because he never found out exactly what happened to his brother's submarine and the 82 men on board.
In October 1944, the Navy said the submarine, the S-294 Escolar, was lost at sea after striking a mine in the Yellow Sea. Norford says he wants more information about what happened to the sub. Either way, the vessel and the remains of its crew were never found.
Norford is not alone. Families of many of the 83,000 U.S. military personnel still listed as missing action, some 90 percent of whom fought in World War Two, are also looking for closure.
Many MIA families complain of difficulties in working with two Department of Defense bureaucracies set up to find and identify remains.
An October report by the Department of Defense inspector general concluded that a lack of long-term leadership and management problems have contributed to low morale of employees of the Joint Prisoners of War, Missing in Action Accounting Command, or JPAC, and the U.S. Defense Prisoner of War Missing Personnel Office, or DPMO, two agencies charged with tracking down the remains of soldiers listed as missing in action.
Despite a $100 million annual budget, the agencies only identified about 60 remains in 2013, well below the goal set by Congress to identify at least 200 MIAs per year beginning in 2015.
"There is no greater sacrifice a service member can make than to die fighting for their country," said Melinda Morgan, an Air Force lieutenant colonel and DPMO spokeswoman. "We are committed to improving the way we accounted for our missing personnel."

Jean and Joan Morris, sisters from Jamestown, North Dakota, said the Defense Department has been difficult to deal with in connection with the search for their uncle, Robert "Bobby" Schmitt. He was an Army first lieutenant reported killed in action in North Korea in December 1950. His remains were never identified.
She said the Pentagon told her and other families with Korean War MIAs that new DNA techniques were now available to help identify the majority of 700 unknown soldiers buried in a cemetery in Hawaii. The work has been delayed by questions about how to unearth the remains.
Some MIA families have found comfort in sharing their feelings with other people who have lost relatives.
Cindy Stonebraker, of Harperville, Kentucky, said that for years she never mentioned the loss of her father, Air Force Lieutenant Colonel Kenneth Stonebraker, who never returned from a reconnaissance mission over North Vietnam in 1968.
"Growing up, I was isolated from this issue, rarely talked about it," Stonebraker said.
That changed three years ago when she attended a meeting of the National League of POW/MIA Families, where she met some of the families of more than 1,600 military personnel listed as MIA during the Vietnam War.
Since then, she has received a copy of her father's military records, and a memorial marker in his honor has been set up at Arlington National Cemetery outside Washington.
Stonebraker said her experience working with U.S. military officials was anything but frustrating.
"I have had the opportunity to sit across the table from the governmental agency officials who are still working tirelessly to identify and return remains of our missing servicemen," she said.
Air Force Major Natasha Waggoner, public affairs director for JPAC, said officials have yet to decide on specific changes to the agency's work but it will continue to update relatives on efforts to find and identify remains.
"We are working to develop ways to improve family communications," Waggoner said.
(Editing by Scott Malone and Eric Beech)

Before You Go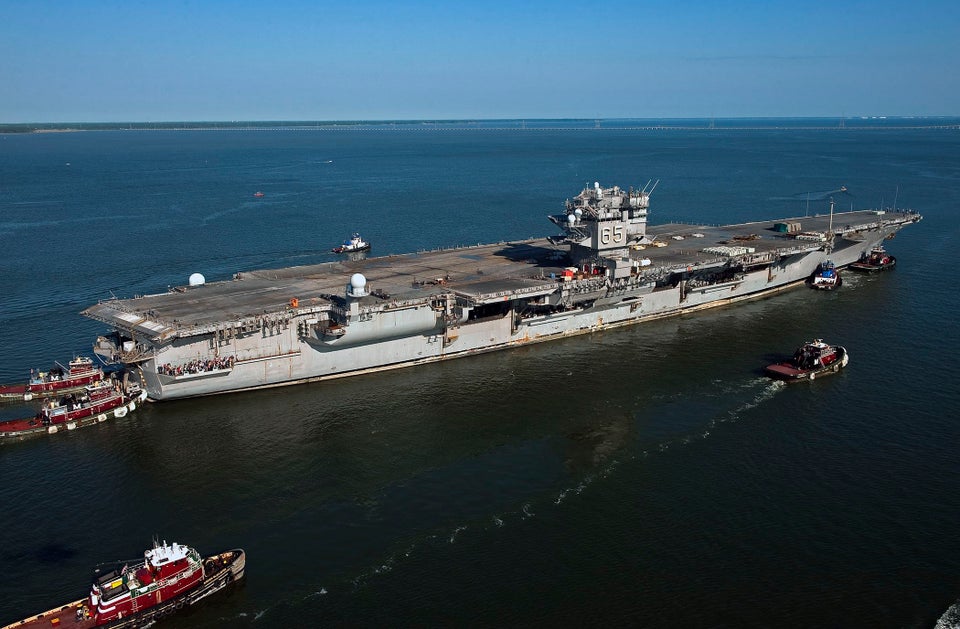 Navy Ships
Popular in the Community