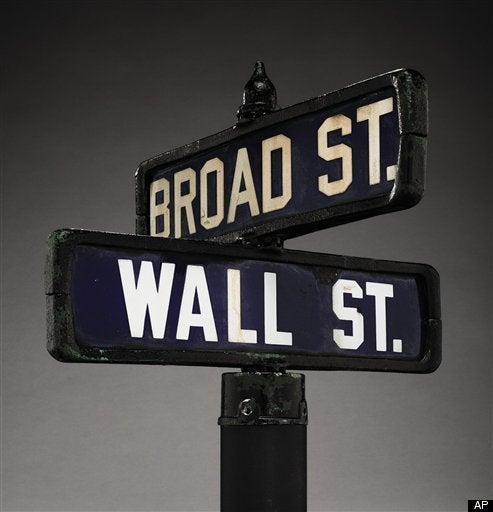 I write a lot about the securities industry. Much of it is very critical. When I am asked the three most important things investors can do to maximize their retirement income, I provide this list:
1. Never deal with a retail broker;
2. Never deal with a retail broker; and
3. Never deal with a retail broker.
By "retail broker," I include anyone who tells you they can "beat the market" using their purported expertise in stock picking, fund manager picking or market timing.
I am not alone in my harsh view of high testosterone traders. There is a credible study finding that stockbrokers' behavior is more reckless and manipulative than the conduct of psychopaths.
Financial author William Bernstein said it best: "...there is a third type of investor - the investment professional, who indeed knows that he or she doesn't know, but whose livelihood depends upon appearing to know."
Actually, there is a fourth type of "investment professional." They definitely know they don't know. They make a living conning you out of your money by offering you the lure of outsized returns without meaningful risk. Their con is more blatant and despicable than the conduct of your typical retail broker, but both have the same goal: Enriching themselves at your expense.
Outright theft of your assets has now become a family affair. The SEC recently announced two cases where investors lost millions of dollars to family scammers.
In the first case, twin brothers (whose ethical barometers are perfectly aligned) were accused of defrauding approximately 75,000 investors through an Internet-based pump-and-dump scheme in which they touted a fake "stock picking robot" that purportedly identified penny stocks set to double in price. Instead, the brothers were recommending stocks they were being paid separately to promote.
While a mindless robot could pick stocks as well as your average broker, it was the conflict of interest that that got them into trouble. Maybe the SEC should consider the myriad conflicts of interest brokers have as well. Among the ones that come to mind are recommending proprietary funds, having their recommendations influenced by fees and commissions, and failing to advise clients of the overwhelming research indicating the long term underperformance of most actively managed funds when measured against their appropriate benchmark.

In the second case, a father and son apparently bonded over their scheme to defraud investors. They touted the father's ties to the Massachusetts Institute of Technology and allegedly promised lucrative returns based on proprietary computer models. Instead, they invested in other hedge funds including Madoff's Ponzi scheme (thereby invalidating the notion that it takes one to know one). While this dynamic duo didn't admit to any wrongdoing, they paid a hefty fine and were barred for life from the securities industry. To be kicked out of that club is the ultimate dishonor.
From your perspective, it may not matter if you are dealing with a "market beating" broker or someone whose intent is to steal your money. In both cases, you are likely to suffer financial harm. The difference may be only one of degree.
Dan Solin is a senior vice president of Index Funds Advisors. He is the New York Times bestselling author of "The Smartest Investment Book You'll Ever Read," "The Smartest 401(k) Book You'll Ever Read," "The Smartest Retirement Book You'll Ever Read" and "The Smartest Portfolio You'll Ever Own." His new book is "The Smartest Money Book You'll Ever Read." The views set forth in this blog are the opinions of the author alone and may not represent the views of any firm or entity with whom he is affiliated. The data, information, and content on this blog are for information, education, and non-commercial purposes only. Returns from index funds do not represent the performance of any investment advisory firm. The information on this blog does not involve the rendering of personalized investment advice and is limited to the dissemination of opinions on investing. No reader should construe these opinions as an offer of advisory services. Readers who require investment advice should retain the services of a competent investment professional. The information on this blog is not an offer to buy or sell, or a solicitation of any offer to buy or sell any securities or class of securities mentioned herein. Furthermore, the information on this blog should not be construed as an offer of advisory services. Please note that the author does not recommend specific securities nor is he responsible for comments made by persons posting on this blog.
Popular in the Community