Business school professors are taking a big stand in favor of a federal law for paid family leave, but business lobbying groups still vehemently oppose the idea.
On Tuesday, 203 business school professors from 88 universities sent a letter to Congress urging passage of the Family Act, which would provide partially paid time off for workers who need to care for a new baby or sick family member. Leave would be funded by workers and employers. A very small percentage of one's paycheck would be used to pay into an insurance fund available to workers who need it -- amounting to about 2 cents for every $10 of pay. The bill's largely gone nowhere in Congress, though President Barack Obama recently talked about his support for it.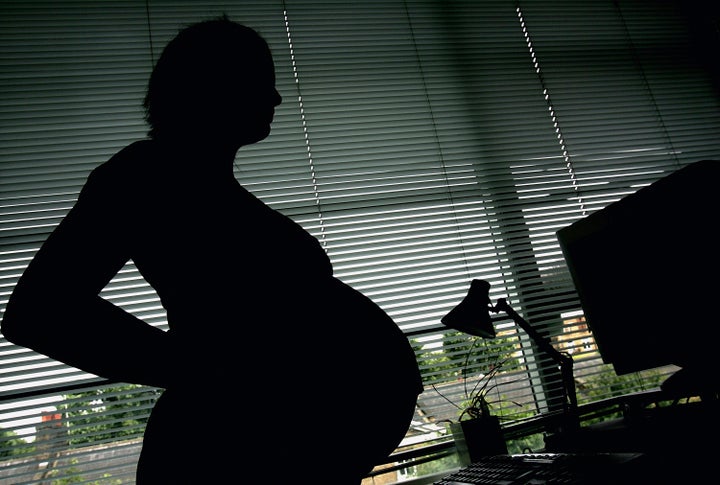 "Sound business practices, data from other countries, our own research with employers, employees and organizations, and our experiences teaching the business leaders of tomorrow compel our conclusion," the professors write. They cite a wide body of research demonstrating that offering paid leave often saves companies money because they're better able to retain workers. They note that in California, which has had paid leave for a decade, businesses have not suffered as a result.
Business lobby groups are not convinced. "Neither the president or these professors have any goddamn experience running a real business, so of course [paid leave] sounds good to them," Jack Mozloom -- national media director for the NFIB, a trade group that represents about 325,000 small business owners -- told The Huffington Post.
Several of the professors who wrote the letter do have business experience, noted Stew Friedman, director of the Wharton Work/Life Integration project. Friedman, who signed the missive, was a senior executive at Ford Motor with 50 direct reports.
While offering paid leave isn't bad per se, Mozloom said, his group doesn't believe all small business owners could afford it and the law would burden them.
"Free people running businesses tend to do the right thing," he said, adding that many employers already offer paid leave.
"Neither the president or these professors have any goddamn experience running a real business, so of course paid leave sounds good to them.""
Currently, only 12 percent of workers in the private sector have access to paid parental leave. Many women return to work within just two weeks of giving birth.
Despite publishing a report that concluded California's paid leave law was not a burden on employers in that state, the Society for Human Resource Management also opposes a paid leave mandate. "It would add another layer of complexity to an all already confusing patchwork of local, state and federal leave laws," the HR trade and lobby group said in an emailed statement to HuffPost.
The Chamber of Commerce, for its part, opposes a federal paid leave law, but some observers note that it's been less outspoken on the issue recently.
"We, of course, have no objections to any company providing a paid leave benefit consistent with their business needs and resources, but this does not bolster the case for mandating such a benefit across the board in a way that many employers would not be able to meet," chamber spokeswoman Blair Latoff Holmes told the Washington Post earlier this month. The group didn't respond to emails or phone calls from HuffPost.
A few companies have come out in support of the Family Act, including Patagonia, Care.com, Eileen Fisher and Google, Bloomberg noted. They have a self-interest in the law, which could "neutralize the benefits bidding war in some sectors," the news site pointed out.
Over the past year, companies have upped the ante on benefits for parents -- Facebook, Goldman Sachs, Nestle, Accenture, Netflix and several other companies have increased the amount of leave offered to workers.
The United States is the only advanced economy that does not provide for some kind of paid leave for its citizens. The group of professors, 78 of whom are men, argue in their letter that this is bad for business and for workers -- particularly millennials, who are experiencing "intense conflicts between family and career," thanks to longer work days and higher student debt loads.
They warn that these conflicts reduce the incentive for workers to have children -- or to put it into language the business lobby can understand: kids, the customers of the future.
This post has been updated with new information about the letter's signers.
Related
Popular in the Community