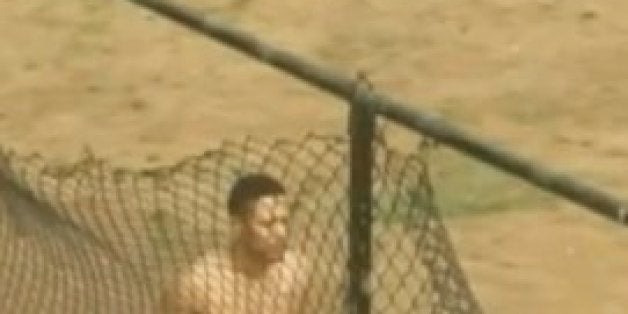 (Reuters) - The family of an unarmed, naked black man shot dead by police earlier this month said on Wednesday that they have launched their own investigation into the killing of a man they described as a gentle soul.
Anthony Hill's relatives announced the investigation while visiting the suburban Atlanta apartment complex where the war veteran, aspiring musician and devout Christian who suffered from bipolar disorder was killed on March 9.
His death is among a spate of killings in the United States of unarmed black men by white police officers.
"I want to find the truth," said Hill's mother, Carolyn Baylor-Giummo, of Moncks Corner, South Carolina. "I don't want this swept under the rug."
Hill, 27, was unclothed and acting strangely when police said he ran at an officer, disobeying orders to stop. Some witnesses said his hands were raised before he was shot twice in the chest.
Relatives do not want him remembered as he was last seen, running naked, knocking on apartment doors and crawling on all fours.
A U.S. Air Force veteran who served in Afghanistan, read the Bible and had "Be Sensible" tattooed on his chest, Hill apparently experienced a mental break, his family said, adding they had never seen him behave that way before.
His grandmother, Theola Baylor, recalled a man who broke up fights, taught himself the saxophone and keyboard, wrote songs and was getting some gigs.
Relatives said Hill may have stopped using some of the seven medications he was taking for his condition after his medical discharge from the military in 2013.
Their visit came the day after another black man was shot dead by law enforcement in the Atlanta area. The family of Nicholas Thomas, 25, who was attempting to flee police in a Maserati when an officer shot him dead, has also questioned whether excessive force was used.
In that case, police said Thomas was driving toward officers, putting them at grave risk, when he was shot.
Hill's death is under investigation by the Georgia Bureau of Investigation. Neither that agency nor local law enforcement in DeKalb County immediately returned calls for comment.
At Hill's apartment complex, his mother and grandmother sought answers.
"If he didn't have that badge, what would happen to the person who killed my son?" Baylor-Giummo said. "A lot of black men are being shot by Caucasian officers. It's a deep problem." (Reporting by Rich McKay; Editing by Letitia Stein, Eric Beech, Jonathan Kaminsky and Lisa Shumaker)
Popular in the Community