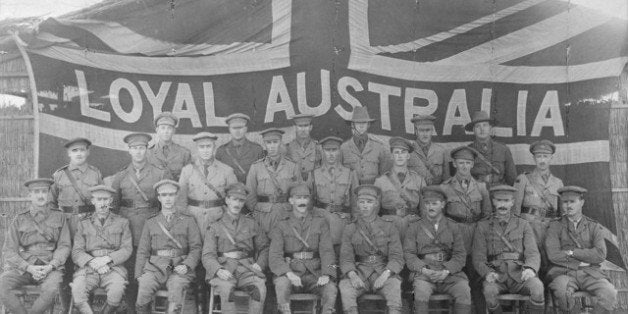 The relationship forged between parent and child or brother and sister can be impenetrable. It has the ability to stitch up a broken heart and remain a strong line over decades and hundreds of miles. War, on the other hand, divides and separates communities both philosophically and physically and tests these familial bonds. But the ties of a family transcend war and through trying times remain intact no matter the challenges it has endured.

We've partnered with Warner Bros. Pictures' "The Water Diviner" -- a story about a father's search for his sons after the historic World War I Battle of Gallipoli -- to bring you stories of families reunited years after war pulled them apart.
Father and son survive civil war
Torn apart by genocide in Rwanda, Jean Bosco Ngwabije and his father, Karoli Kanyengano, were rejoined by the organization Concern Worldwide. The group has taken in numerous unaccompanied children in the region, including Ngwabije. Witnessing the horrible violence that spread throughout the area during the 1990s, both father and son feared and eventually accepted that their family likely had not survived. Ngwabije had even been told that someone had seen his father killed. However, in the wake of the genocide, Kanyengano began tirelessly wandering the city of Kigali, looking for his family. Concern Worldwide was able to track down Kanyengano and bring together father and son three years after the war pulled them from their family. Now, the two live next door to one another, perhaps signifying a promise to never again be apart.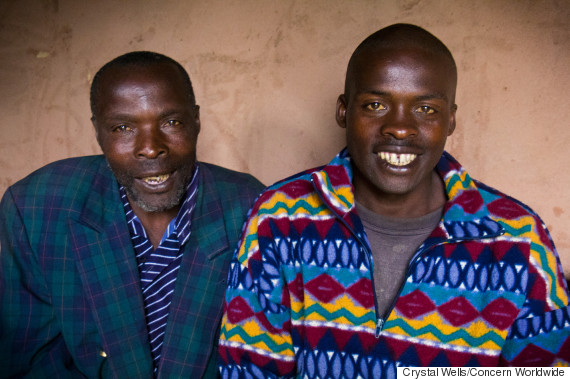 Surviving the Holocaust and finding family
Born with the last name Shlomowicz in Warsaw, Poland, brother and sister Beniamin Shilon and Rozia November survived one of the most horrific events in world history. Shilon was a young man attending school in what was then Pinsk when -- anticipating the potential danger all Jews faced -- posed as a Russian and joined the Soviet army. Back in Poland, November was sent to Auschwitz when she was 13 years old. Shilon was convinced his sister had died with the millions of other Jews tortured and killed in the Holocaust. Yet she survived and eventually immigrated to Israel. Coincidentally, so did Shilon less than a decade later. On a 2003 family trip to Israel's Holocaust memorial authority, November discovered in its records that her brother was in fact alive and living less than two hours away. On the first night of Hanukkah, November's great grandson called Shilon. After he confirmed Shilon was his great uncle, he handed the phone to November. The two siblings affectionately known to many as "Bennie and Rozia" talked for the first time in more than 60 years.
A "Lost Boy" finds his family
Peter Kuch was one of the many Sudanese children whom the media labeled as "the lost boys of Sudan." During the late 1980s, civil war erupted in Sudan and Kuch -- along with thousands of other children -- wandered the desert to flee the violence. Kuch was only 8 years old when he was separated from his family and left unsure whether any of them were alive. Kuch was one of very few lost boys to not only survive the strife but also sent to resettle in in the United States to have a better life. Years later he became a sergeant in the U.S. Army, as a way to give back to the country he felt gave him a second chance. In 2003, he found out his parents were miraculously still alive and living in Uganda. Earlier this year, Kuch was given a brief leave from the Army and made the trip to Uganda to see his mother and father for the first time after 27 years apart. His mother was so moved that she fainted in his arms. Kuch now calls the U.S. home but promises to take care of his parents for the rest of their lives.
Left behind in Laos
While armed conflict was raging on in neighboring Vietnam, Laotians were fighting a similar civil war at home. Like Vietnam, Laos experienced a mass exodus of citizens fleeing from the communist regime closely related to the North Vietnamese. Xiong Nhia Yang was 6 years old when he and most of his family left. However, his teenage sister, Sua, had been wounded by gunfire, forcing their father to make the painful decision to leave her behind. After 50 years, a relative successfully located Sua in southern Laos. Sua then traveled to Minnesota, where she embraced her younger brother for the first time since 1964.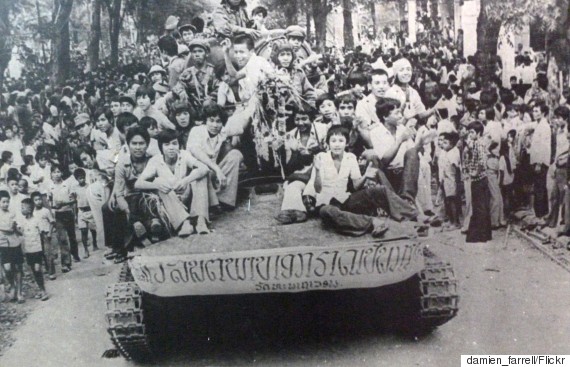 British siblings separated
Rose Burleigh and John Stubbs were split apart after their mother passed away in 1941. Because their father was a prisoner of war in World War II, an aunt adopted Burleigh, and Stubbs was sent to live with their grandparents. When their father was freed and returned home, he successfully retrieved Stubbs, but Burleigh's adoptive family insisted on keeping her. Stubbs was raised by their father, and Burleigh led a life without her biological father and brother. After Burleigh's family started digging into her genealogy and they uncovered the existence of Stubbs, the search began to find him. After 75 years apart, brother and sister were reunited at a BBC office. Both emotional over finding one another, Stubbs responded to his sister's tears, saying, "Be calm. You're with your brother, now. I'll look after you."
Finding family is the theme of the film, "The Water Diviner." Academy Award winner Russell Crowe ("Gladiator") makes his directorial debut in this epic and inspiring tale of one man's life-changing journey of discovery as he travels from his home in Australia to Turkey to find his three sons after they went missing in action during the infamous Battle of Gallipoli in World War I, a battle that claimed the lives of many Australians and Kiwis fighting for Great Britain. "The Water Diviner" is in theaters April 24.
Calling all HuffPost superfans!
Sign up for membership to become a founding member and help shape HuffPost's next chapter