No training program prepares you for the caregiving challenges of diseases where both the caregiving route and the outcome for the care recipient are uncertain. Such caregivers improvise every day, with bodies and souls tested by the physical and emotional stresses of one surprise after another. Unrelenting stress and physical wear and tear can be eased by managing your expectations.
Interviews and interactions with hundreds of cancer caregivers revealed four predictable challenges summarized by the acronym CHIN. Knowing they're inevitable can help cancer caregivers to approach their responsibilities with "chin up" rather than "taking it on the chin."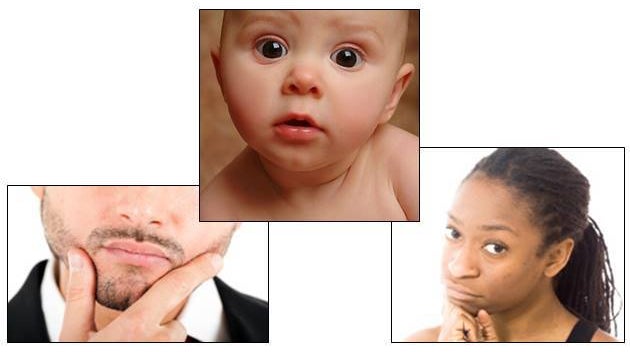 When faced with diagnosis of a potentially fatal disease like cancer, caregivers describe physically violent images. Their descriptions include a rug pulled out from under their feet, a car / train / plane crash, a drowning sensation, and a bomb blast. They face a future in which much more is unknown than known, feeling both unpredictable and random.
Four tactics help cancer caregivers manage expectations and reduce surprises:
Get smart fast. Learn whatever you can about care options, probable treatment side effects, and whether the condition is curable or just treatable (meaning that disease impacts can be managed and minimized for a while). Learn the hard facts about where to get the best and most professional treatments (in terms of both the cancer center and the medical team members), the potential course of the disease, and the key decision points to come.
Partner with the clinical team. Selection of the medical team is the first important decision, as is (often) the choice of course of treatment. Sometimes one course of treatment or clinical trial will preclude later options, so the ability to discuss such trade-offs candidly is crucial to restoring partial sense of control.
Advocate for your loved one. Make sure that you know what is being done and why and that each professional caregiver is committed to the patient's comfort and quality of life. Feel free to question what's happening. Ensure that each person delivering care (inserting an IV, or drawing blood, or performing an invasive test) is experienced and fully capable of doing so without adding pain or stress for your loved one.
Trust your gut. Occasionally a technically competent team still leaves you uncomfortable. It may be the absence of that "soft" thing called "bedside manner," or perhaps a sense that your loved one is being treated like just another "case" and not a complete person. If you're not getting the information, open dialogue, and support you need from the medical team, don't hesitate to change teams or cancer centers.
Hope may feel needed but elusive, especially if the diagnosis comes at a late (advanced) stage. To help boost hope, caregivers tend to:
Use the internet judiciously. Don't seek out survival statistics or case studies of similar diagnoses. Each individual is different, and so is each cancer. Internet stories and data are often more suited for tabloid reading than for building hope.
Focus on what you still have, not on what you've lost. There may be activities you're no longer able to do, but you can find new activities to enjoy time together. Consider puzzles, music, drawing, funny movies . . . anything to remind you of life beyond cancer.
Set realistic goals. Look less toward the long term and more toward the shorter term — next month, next week, even tomorrow. Don't get obsessed with the end game (life or death), because you can't know when or what it will be, and you can't control it.
Get early palliative care. Unlike hospice, which targets end of life, palliative care is to relieve the pain, nausea, and anxiety that may accompany aggressive cancer treatments. It relieves both patient and caregiver stress, so start it early. Make sure that you press for a trained palliative care expert to be added to the team.
You may feel like the only one who has ever been in your shoes and may try to give care alone 24/7. Overcoming those feelings means doing one of at least four things:by
Let others help provide resources (meals, rides, running errands), and use tools for communication (CaringBridge) and sorting out who will help with what and when (Lotsahelpinghands).
Connect with friends, even if only for a cup of coffee. Talk about things other than cancer.
Consider joining a support or activity group to restore your sense of self. Re-establish your own identity separate from your caregiver role. Sometimes this means engaging in a hobby (like bike racing), or an activity like art, music, or yoga for respite from caregiving's daily stresses.
Don't take "pull-aways" personally. Even friends and relatives you thought you could count on may be unavailable even for moral support, because they may not know what to say or do. Understanding their helpless feelings may make predictable pull-aways hurt less.
Most caregivers long for life B.C. (before cancer)—life that felt routine, predictable, and even boring. Caregivers try to redefine normalcy by preserving parts of their daily routines and making time to nourish themselves daily, even if only a half hour to walk or run, read, take photos, visit the driving range, or ride a bike. For James' wife, it was folding laundry: mindless, routine, and regular. Nora's partner did jigsaw puzzles. Tracey's husband played drums with a band for two hours a week.
So . . . to help you cope, remember CHIN: Control, Hope, Isolation, and Normalcy. Cancer caregiving ― despite all its stresses and setbacks ― will be easier ("chin up") if you anticipate its challenges.