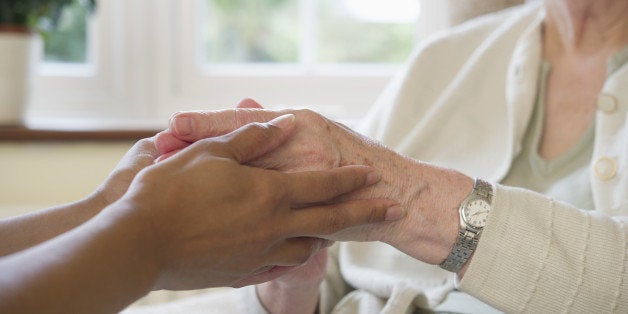 Are you part of the essential, but often overlooked, workforce of unpaid caregivers? Juggling work and other family and personal roles while helping care for someone? You're not alone. Over 65 million Americans are caregivers for loved ones needing help due to illness, disabilities, or aging.
Just hearing the phone ring or a text message ping can trigger caregiver anxiety. Has mom fallen? Is the news bad? Should you cancel plans to be by their side? Balancing caregiving with professional, parent or partner roles may be overwhelming. It's normal to feel conflicted, and mixed emotions such as love and loyalty, resentment and anger may occur simultaneously.
If you're already experiencing emotional struggles and feeling distressed, you should promptly seek help from a primary care or mental health professional. If things are generally going well and you want to prevent or reduce the impact of potential emotional challenges, here are some tips for coping:
1.Anxiety: It's common when facing unfamiliar medical issues such as upsetting symptoms and complex treatments and technologies. You may not know how to help or even fear that you'll make things worse. Additionally, seeing loved ones in decline can be very jarring. These images can bring up distressing thoughts about your own life and death, and you may realize more deeply that life is finite. These feelings can be very unpleasant and a desire to avoid contact and caregiving responsibilities may arise.
The anxiety about death that arises in the caregiver role can be used in a positive fashion; accepting the boundaries of time can motivate sharing of thoughts and feelings you may have never addressed with your loved ones. You may be able to better focus on what really matters.
2.Guilt: As caregiver to a parent there is often a concern about whether you're doing enough. The desire to be the good son or daughter lives on. To undo guilt you may compensate by doing more than you are capable of leading to anger or resentment.
Tips: Don't forget that most parents want their children to be happy, engage in self-care, and not be overwhelmed. Although aging parents with serious illness may not be able to communicate this directly, think back to times when they were nurturing and concerned.
Additionally, self-acceptance is important. You may wish to do more, but everyone has limits. Respecting and understanding limits does not make you a bad person. Rather, self-acceptance can prevent burnout and keep you more engaged and present.
Make sure you're aware of all available help from local visiting nurse, home health, aging, and long-term care organizations. Even if you can't always be there yourself, you'll feel better knowing that caring professionals are involved.
3.Grief: Although still alive, you may find yourself grieving the person you once knew. This is especially common in advanced cases of dementia as you witness a once highly functioning person now struggle to recall names and repeat basic questions. Progressive decline caused by certain diseases can be very painful if each time you face them it feels as though you are experiencing losses over again.
Tips: Mourn the person who is no more, but engage with the person who is. Appreciate that they still can have pleasant moments. For instance, many individuals with dementia have some distant memory intact. Reviewing old pictures and seeing them smile can be an extremely valuable interaction. Story telling, prayer, listening to music or enjoying the aromatic flavor of a candle can also create connecting and meaningful moments.
4.Anger: When witnessing the decline of a loved one, anger about how unfair it is to see them struggling is not uncommon. You may also be angry that they many not be able to see and experience future things in your life such as children going to college or other milestones.
Tips: Having gratitude for the time you had with your loved one can be helpful. Reflect on the joyous times they had, honor the life they lived and what they accomplished personally and professionally. Remember that to some extent they live on in others they have influenced. Make sure that their doctors and other health care providers are respecting previously stated wishes or advance directives. Enlist the help of hospice and palliative care programs to ensure comfort and dignity when there's not likely to be a cure.
None of these tips should be used as a substitute for the individualized advice and help of a physician or psychologist. If you are having real difficulty with emotional management, seek professional help immediately.
This post is part of Common Grief, a Healthy Living editorial initiative. Grief is an inevitable part of life, but that doesn't make navigating it any easier. The deep sorrow that accompanies the death of a loved one, the end of a marriage or even moving far away from home, is real. But while grief is universal, we all grieve differently. So we started Common Grief to help learn from each other. Let's talk about living with loss. If you have a story you'd like to share, email us at strongertogether@huffingtonpost.com.
Related