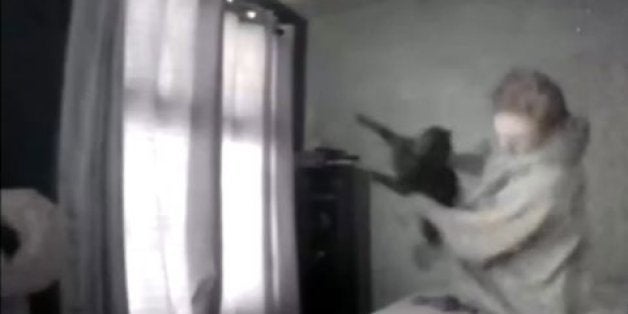 Warning: This post includes a video that contains scenes of animal abuse and may be upsetting for some viewers.
A houseguest of a Utah family was arrested Friday after he was caught on video viciously abusing the family's cat.
Jordan Lindquist, 19, was staying at the home of his friend Kaleb Cloward and his mother, Colleen, in Saratoga Springs, Utah. Lindquist had been living with the family since October, and in that time, the Clowards noticed their black cat, Shadow, had been acting distant and scared, KUTV first reported.
That's when the Clowards decided to put in a nanny cam. What they saw on Friday horrified them.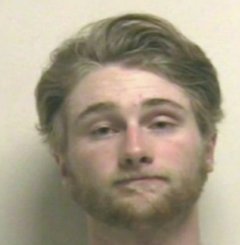 The Saratoga Springs Police Department released the video, which shows Lindquist throwing, strangling and beating the helpless animal.
"I felt so helpless hearing my cat screaming," Colleen Cloward told KUTV.
According to a probable cause statement, Lindquist "threw [the cat] on the bed and began punching it with extreme force directly in the head. He bludgeoned the cat numerous times while he held it prostrate on the bed."
"You trust somebody so much to let them into your house, and how they repay you is your cat gets beat up, tortured," Kaleb said.
As soon as the Clowards saw a live feed of Lindquist abusing their pet, Kaleb called Lindquist and told him to stop. More from Fox:
Lindquist stopped and began speaking to his friend as if nothing had happened, police state.

The woman's son could be heard on the recording yelling at Lindquist to get out of the house. As he was being yelled at, Lindquist seemed to realize there was nanny cam in the room because he covered it with a t-shirt, according to the statement.
The Clowards said that Shadow and their other cat, Garfield, are doing fine now.
You can see the video of Lindquist and the cat below (warning: some viewers may find this video upsetting).
REAL LIFE. REAL NEWS. REAL VOICES.
Help us tell more of the stories that matter from voices that too often remain unheard.